Coronavirus: Italian doctors warn protective equipment vital to prevent healthcare system collapse
'The Italian healthcare system is one of the most well-developed systems globally. Despite this, the recent Covid-19 outbreak found the country unprepared to cope with the impact of the pandemic'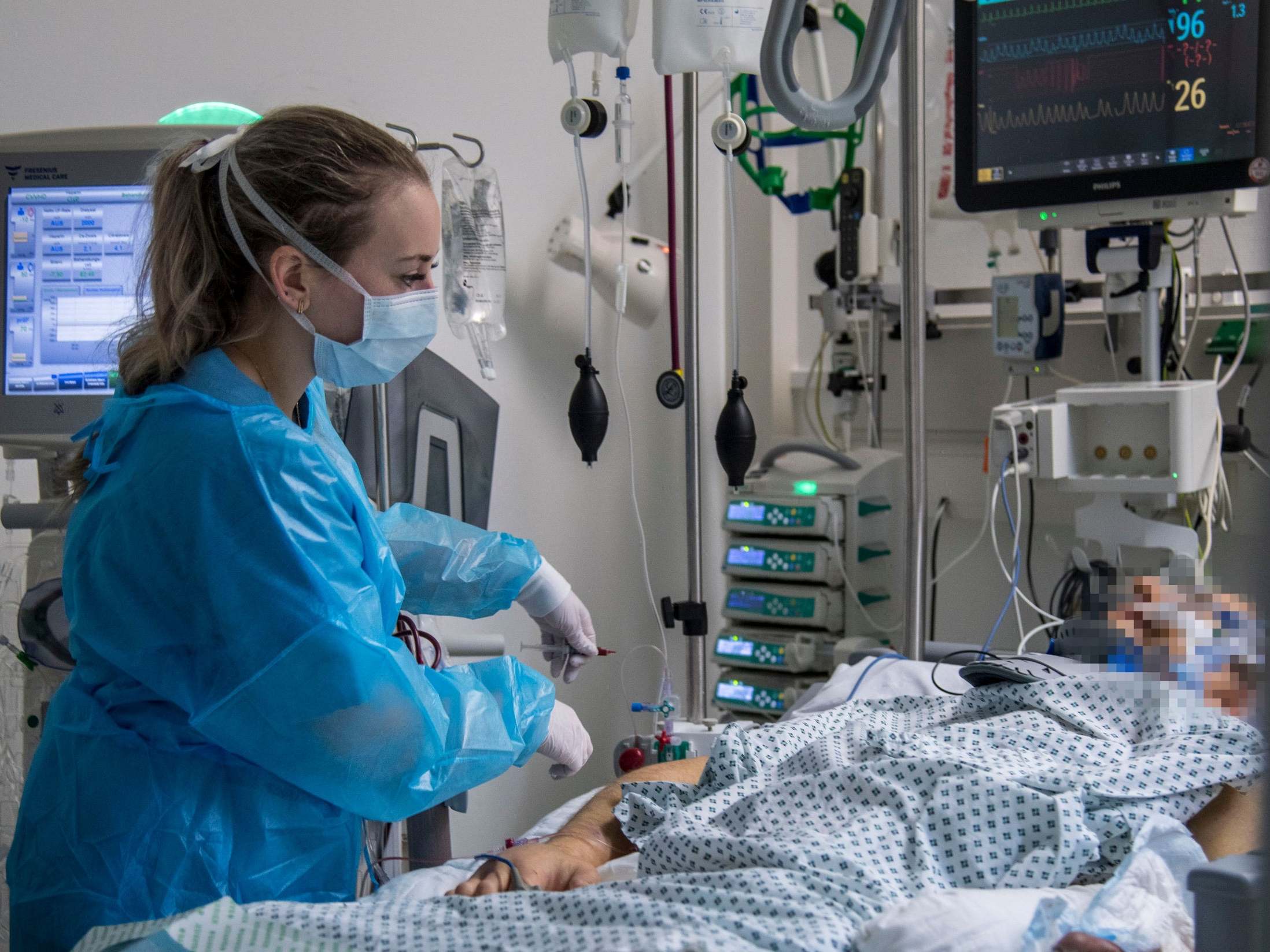 Shortages in protective equipment could cause whole healthcare systems to collapse, doctors at the forefront of efforts to fight the coronavirus pandemic in Italy have warned.
In a new paper, more than a dozen Italian anaesthetists and intensive care doctors warn other countries to make sure nurses, doctors and other staff are protected from the virus after large numbers of Italian staff became sick themselves.
The UK government continues to face criticism from doctors and hospital staff over the lack of equipment and shortages across the country. Ministers have called in the army to help deliver 170 million masks, gloves and other items in recent days.
The Italian experts warn: "The ramifications of losing significant proportions of frontline healthcare workers remain uncertain, but this may contribute to the collapse of healthcare systems affected by Covid-19".
They warned the experiences of Italy should not be dismissed by other countries saying: "The Italian healthcare system is one of the most well-developed systems globally. Despite this, the recent Covid-19 outbreak found the country unprepared to cope with the impact of the pandemic.
"The biggest challenge remains the risk of a collapse of the healthcare system due to difficulty in triaging, allocation and a shortage of high-level care beds. Italy is ranked in the top 10 in Europe for the number of critical beds per 100,000 capita of population, which is higher than the European average of 11.5 beds per 100,000 and the UK with just 6.6 beds per 100,000.
"The burden on critical care capacity in Italy must be considered in this context."
The paper, published by the Italian Society of Anaesthesia, Analgesia, Resuscitation and Intensive Care in partnership with the European Airway Management Society, also warned of the physical and mental toll on staff from working under pressure in full protective equipment but said this was vital to prevent staff falling ill.
"Data from the Sars outbreak suggest that 21 per cent of cases were healthcare providers. Similar patterns have emerged for those managing patients with Covid-19.
"All measures must therefore be taken to minimise risks to healthcare delivery, particularly in maintaining the pool of healthcare workers that are able to manage the significant population of critically ill patients expected, as has recently been seen in many areas of Italy."
They added: "Such a large-scale outbreak has resulted in a shortage of [personal protective equipment] for healthcare providers. Consequently, frontline healthcare staff, including physicians and nurses, have become infected or exposed and thus quarantined. This shortage of PPE and experienced clinicians has meant that less experienced doctors and residents have been recruited for clinical care."
They said treating patients with coronavirus meant hard work for staff who had to repeatedly put on and take off protective equipment. In addition, they said, working in unfamiliar wards, difficulty communicating in masks and changes to normal practice created extra risks.
Regular team briefings and training with the use of checklists as "cognitive aids" are also advised.
The removal of PPE "especially when clinicians are tired ... is associated with the greatest risk of contamination," they added. "The importance of PPE cannot be understated, but clinicians must also be aware that effectiveness is rarely 100 per cent."
The doctors concluded: "We have faced many challenges with the onset of the Covid-19 outbreak throughout Italy and it is likely that many countries will face similar challenges in the coming weeks and months.
"Only with appropriate informed planning, training and team working will healthcare systems be best placed to face this new pandemic."
Join our commenting forum
Join thought-provoking conversations, follow other Independent readers and see their replies