UK trial into coronavirus drug could bolster defences of at risk patients
'In an ideal world we would see a significant improvement in the health of the patients receiving the drug, a reduction in those requiring intensive care and ventilation', research leader says
Vincent Wood Comments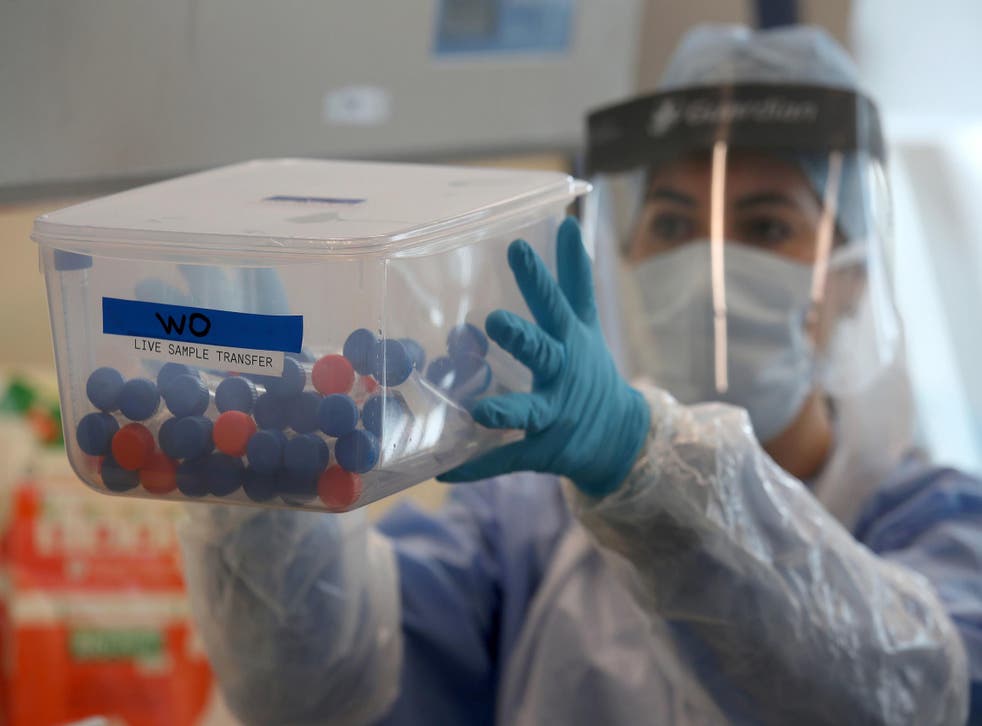 Scientists in the UK have begun the testing phase on an experimental new drug they hope will help some of the most at risk people in the country fight off the Covid-19 coronavirus.
Since the virus first emerged in China in October last year doctors have scrambled to find effective treatments to help the more than more than 3.49 million who have been infected worldwide.
Now a new treatment, known as SNG-001, is being trialled in the UK in a bid to help those with underlying respiratory conditions.
The treatment has been shown in trials to help stimulate the immune response in the lungs of those who suffer with Asthma and chronic lung disease according to the BBC's Panorama show, which gained access to a trial being run at University Hospital Southampton.
If successful, the remedy could go some way in helping the recovery of some of those most at risk of the virus, which has claimed the lives of more than 246,000 people worldwide – the majority of whom had underlying conditions.
The treatment uses interferon beta – a protein produced by our bodies to fight of viral infections.
Results are expected from the trial by the end of June.
Professor Tom Wilkinson, who heads up the drug trial, told the programme: "In an ideal world we would see a significant improvement in the health of the patients receiving the drug, a reduction in those requiring intensive care and ventilation.
"But it is early days to understand that and we will know more when we have the results."
Interferon-beta 1a, which is traditionally used to treat multiple sclerosis, is among the therapies being promoted for further study by the UN's World Health Organisation, which has coordinated the response to the virus on a global level since the outbreak began.
Other potential remedies being considered include Remdesivir, which was first tested as an Ebloa treatment, Lopinavir or Ritonavi, an HIV treatment, and Chloroquine and hydroxychloroquine – which were controversially endorsed by Donald Trump as a treatment despite not yet having been proven to work.
Register for free to continue reading
Registration is a free and easy way to support our truly independent journalism
By registering, you will also enjoy limited access to Premium articles, exclusive newsletters, commenting, and virtual events with our leading journalists
Already have an account? sign in
Join our new commenting forum
Join thought-provoking conversations, follow other Independent readers and see their replies