Coronavirus: At-risk NHS workers told to put their health first as volunteer doctor dies
'It is ethical for those doctors who would be harmed by contracting virus to refrain from treating patients with coronavirus, guidance says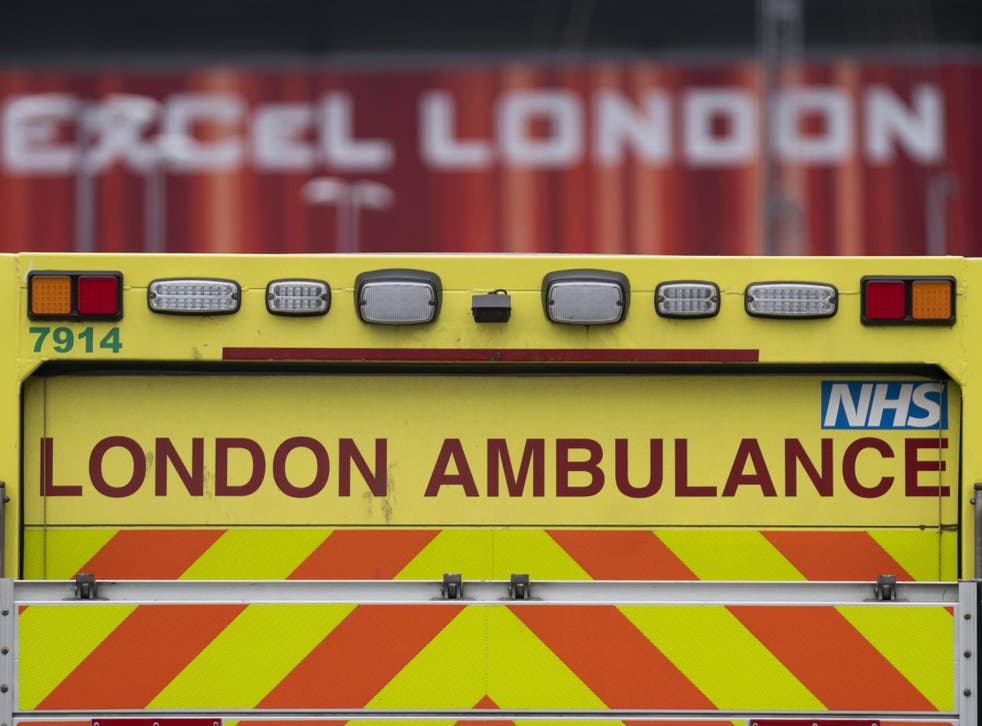 Healthcare professionals have been told to consider not treating patients with the Covid-19 coronavirus if they themselves would be put at risk, part of new ethical guidance that calls on doctors to prioritise some ailments over the pandemic.
The new recommendations for healthcare professionals over 70, or with pre-existing conditions, to put themselves first when tackling the pandemic comes following the death of a doctor who returned to the frontlines as a volunteer following a call to arms from the government.
The guidance from the Royal College of Physicians (RCP) makes up part of a sweeping list of ethical considerations faced by healthcare workers in the face of the global pandemic, which has claimed the lives of more than 46,000 people worldwide.
Among the recommendations, physicians are told "it is ethical for those doctors who would be harmed by contracting the virus to refrain from treating patients with" a case, or a suspected case, of Covid-19.
The guidance also notes that, while a present threat with far-reaching impact on lives across the planet, Covid-19 patients may not always be the highest priority when considering medical care.
Words at the window: Social isolation and the Coronavirus

Show all 12
"Decision-making should not be disease specific" the recommendations state, adding "the presence or absence of Covid-19 should not be a limiting factor in treatment decisions.
"Where care between a Covid-19 patient and another patient in need of care is in question, care should be prioritised based on national guidance. Resources will be inevitably stretched, with doctors having to make decisions about whether patients can or cannot receive necessary treatment."
And in the case of personal protective equipment (PPE), workers have been told to report the matter to senior officials.
Dr Alexis Paton, who chairs the RCP's Committee on Ethical Issues in Medicine that worked towards the guidance, told The Independent: "We know there are staff who are concerned about their own health or maybe they care for someone who would be classed as what we're calling vulnerable, and they will be asking themselves questions and this gives them some guidance on that.
"We don't want to lose sight of the fact that we are in a pandemic — but all of the workforce are still caring for all of the patients they would normally be caring for, so this document is about laying out how we continue to care for our existing patients, how we will care for new patients, Covid-19 or otherwise."
Noting the body was responding to government guidance on high-risk individuals in general, Dr Paton said: "It's not just that we might be having the return of these professionals but we know that there are working doctors and nurses who are in their seventies, or that do have these conditions, where normally that's not an issue."
Dr Alfa Saadu, 68, died on Tuesday, having stepped down as medical director of the Princess Alexandra Hospital NHS Trust in 2016 after nearly four decades in healthcare.
The doctor was one of more than 4,500 to return to the sector after the health secretary Matt Hancock issued a call to arms to retired healthcare professionals to support the NHS.
In tribute, one former colleague wrote: "He was loud, bold and loved a challenge. Enjoyed his football, family and was looking forward to retirement to spend it with his grandchildren."
Join our new commenting forum
Join thought-provoking conversations, follow other Independent readers and see their replies