Coronavirus: Impossible for UK to relax lockdown before mass testing conducted, warn leading scientists
Countries in Europe may need to adjust to a 'new normal' of repeated cycles of restrictions coupled with mass testing to keep coronavirus at bay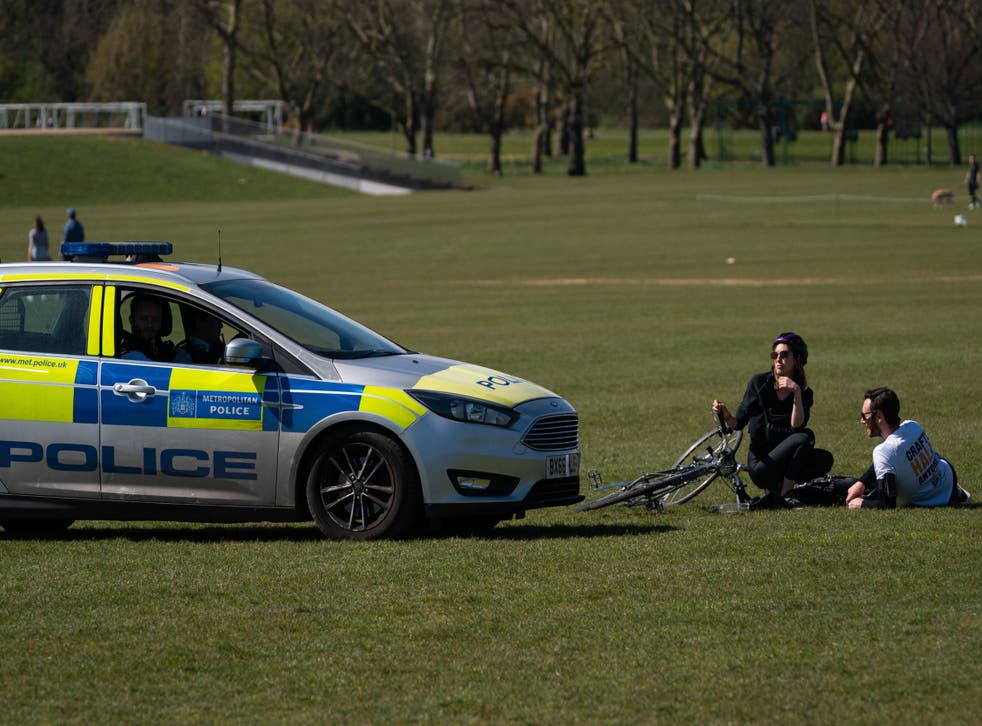 The UK will not be able to exit its coronavirus lockdown without mass testing of the population and strict measures to find and isolate new infections, leading scientists have warned.
The experts added that countries, including the UK, may never exit full lockdown and will instead have to find a new normal as second and third waves of infection threaten to overwhelm health systems.
Matt Hancock, the health secretary, has set a target of 100,000 tests a day in England by the end of April, but only around 10,000 tests a day are currently being run and they are largely focused on those in hospital. The government has purchased millions of secondary antibody tests, however most do not yet work with sufficient accuracy to be rolled out.
Scientists from Singapore, Hong Kong and South Korea warned on Wednesday that these measures would be essential going forward.
Gabriel Leung, a professor in population health at the University of Hong Kong and an adviser to the Hong Kong government, said he expected a "suppression and lift" cycle of lockdown restrictions would apply to most countries.
While Hong Kong has not experienced a large outbreak, he said countries in Europe would need to "adjust to a new normal", with a "suppression and lift cycle that we are likely going to face as we now move through the first wave of infections".
"Importantly, that has to be underpinned by massively scaled testing," he said, stressing that this would need to include those currently infected and those who had developed antibodies after a previous case of the virus.
Prof Leung added that testing would be vital to identify and trace infections so people can be isolated but that it may not be possible to test everyone, meaning social distancing and self-isolation would remain crucial.
"Testing has to be seen in a package rather than just in isolation," he added. "So social responsibilities of isolation when you are testing to identify cases, and then to do active case finding in order to find close contacts, I think that entire chain has to be in place as part of the ecosystem."
Dr Vernon Lee, from the National University of Singapore and director of communicable diseases for the Ministry of Health in Singapore, said efforts there had focused on tough quarantine of infected cases and contact tracing to identify people they had been in touch with to stop the spread of the virus. This would be needed, he warned until a vaccine was available.
Cho Sung-Il, a professor of epidemiology at Seoul National University in South Korea, warned his country was now having to accept it may never return to normal.
He said almost 500,000 people had now been tested in South Korea as part of efforts to test, trace and treat patients with coronavirus.
"We have a greater challenge with social distancing because now people are getting really tired of it," he added. "And many small businesses are suffering so much."
Prof Sung-Il said: "One of the promising options was an on and off strategy. But we realised that we cannot do that in our context. So instead of an on and off strategy, we are forced to choose a harsher recovery without full recovery for a very long time. We don't expect we can ever come back as before so we are just trying to figure out what would be the optimum level [to save the economy] as well as preventing resurgence [of the virus]."
David Heymann, a professor of infectious disease epidemiology at the London School of Hygiene and Tropical Medicine, said exiting lockdowns would depend on the targets countries have set prior to beginning lockdown procedures. They will also "depend on having in place a monitoring system to determine if that system which has been decreasing in many countries will continue to decrease after unlocking begins".
He warned the emphasis on antibody testing by governments around the world was still uncertain, saying coronavirus "antibodies really aren't understood yet". "They may be high, they may be low, they may be protective, they may be not protective," he said.
Register for free to continue reading
Registration is a free and easy way to support our truly independent journalism
By registering, you will also enjoy limited access to Premium articles, exclusive newsletters, commenting, and virtual events with our leading journalists
Already have an account? sign in
Register for free to continue reading
Registration is a free and easy way to support our truly independent journalism
By registering, you will also enjoy limited access to Premium articles, exclusive newsletters, commenting, and virtual events with our leading journalists
Already have an account? sign in
Join our new commenting forum
Join thought-provoking conversations, follow other Independent readers and see their replies