Coronavirus: Psychiatric effects 'could last a decade' as NHS fears impact of lockdown on children
NHS England chief warns that young people are suffering under lockdown restrictions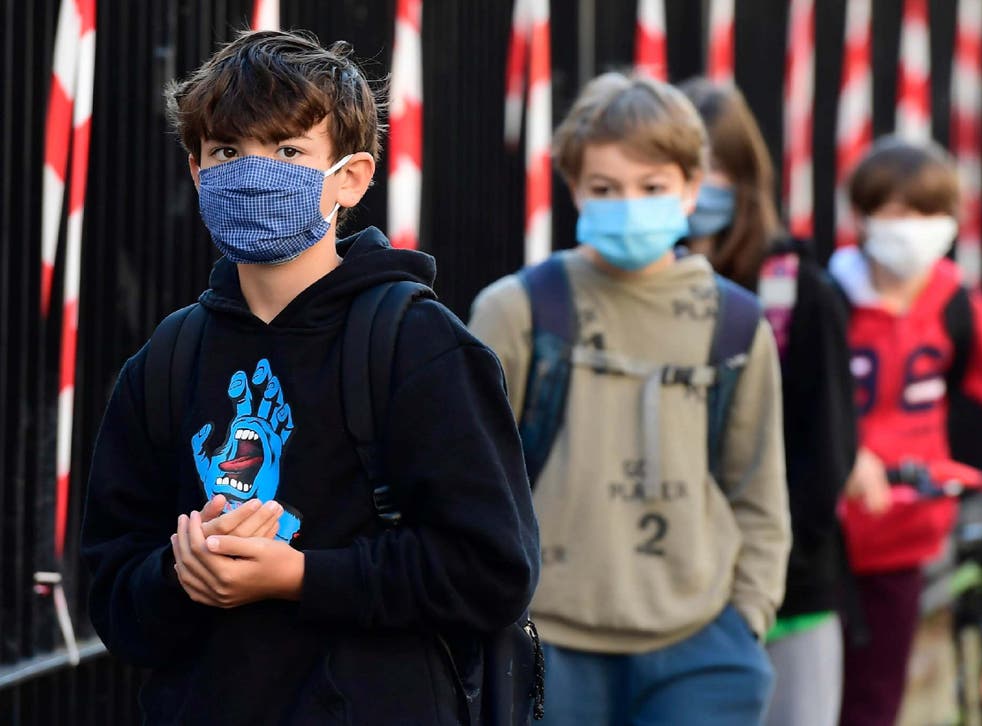 Children are suffering poor mental health as a result of the coronavirus lockdown, a senior NHS director has warned, as experts revealed the virus could infect the brain and lead to psychiatric conditions lasting more than a decade.
Professor Tim Kendall, NHS England's national clinical director for mental health, told a Royal Society of Medicine webinar that "there's no doubt" children were being hit hard by the impact of the lockdown, and he added that NHS trusts had been told to "be more assertive and go out and find children" who were in difficulty.
His comments follow similar warnings from psychiatrists and charities of a "tsunami" of poor mental health as thousands of patients recover after needing intensive care treatment, as well as from the effects of the lockdown and the impact on the economy.
Professor Ed Bullmore, a neuroscientist at Cambridge University, said there was enough evidence now to describe the Sars-CoV-2 virus as causing a "neurotoxic illness" and said it was possible the psychiatric effects could last beyond a decade.
He said research had shown that a number of Covid-19 patients experienced a "kind of altered mental state", adding that this included "cases of psychosis mood disorder and cognitive impairment".
"We don't know necessarily the causes of that neurotoxicity. It could be that the virus infects the brain; it could be that the immune response to the virus damages the brain, or it could be the blood supply to the brain. All those mechanisms look plausible at the moment."
He said data from the previous Sars and Mers coronavirus infections showed the potential for long-term damage.
"When you look at the sort of longer-term psychiatric sequelae [disease consequences] of those epidemics, they're pretty severe.
"Up to 12 years of follow-up after the acute illness. They were finding quite high frequencies of post-traumatic stress disorder, depression, anxiety, insomnia and mild cognitive impairment. This is an illness that we need to take very seriously from a psychiatric and neurological point of view, not just right now, but perhaps for months and years to come."
Professor Kendall, a consultant psychiatrist, told the webinar a "key concern" for him was the mental health of children.
He said calls to Childline had increased 50 per cent during recent months.
"I hear of parents really struggling with doing education at home, really struggling with kids who've got neurodevelopmental problems such as ADHD and autism. These kids are under stress, I think now.
"I think that there's no doubt that with the data we're getting now, and we are actively looking at this, children and young people with autism, ADHD particularly, but generally children and young people, I think, are suffering quite a bit with the lockdown."
He added: "It is something we are gearing up about. So we are talking to chief executives, medical directors and helping trusts around the country to step up and start being more assertive to go out and find children."
Professor Kendall said NHS England's chief executive, Sir Simon Stevens, backed the expansion of mental health services as part of promises made in the health service's long-term plan, and spending was being tracked to make sure it reached frontline services.
"The cat is out of the bag; everybody knows that mental health has poor outcomes for physical health, for the economy etc. So now is the time to ensure mental health stays healthy.
"We won't stop ensuring this happens, and Simon Stevens is completely behind it. I think we still stand a very good chance of that happening."
Register for free to continue reading
Registration is a free and easy way to support our truly independent journalism
By registering, you will also enjoy limited access to Premium articles, exclusive newsletters, commenting, and virtual events with our leading journalists
Already have an account? sign in
Register for free to continue reading
Registration is a free and easy way to support our truly independent journalism
By registering, you will also enjoy limited access to Premium articles, exclusive newsletters, commenting, and virtual events with our leading journalists
Already have an account? sign in
Join our new commenting forum
Join thought-provoking conversations, follow other Independent readers and see their replies