More people signed off sick with mental health problems during lockdown, analysis reveals
Millions of people expected to need help after effect of coronavirus on UK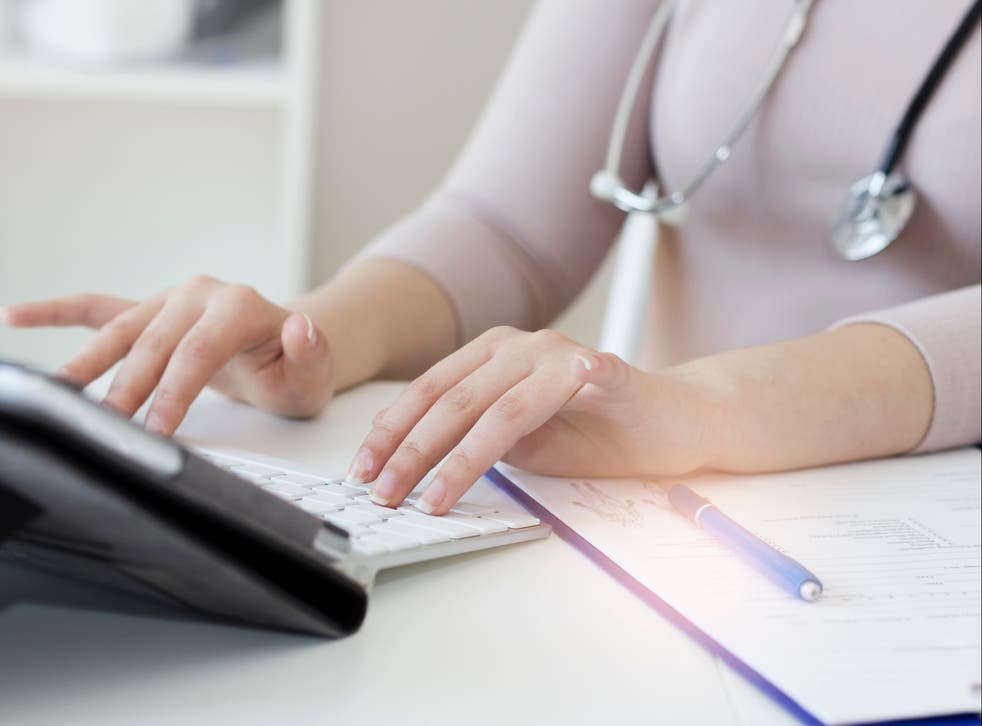 The proportion of people applying for fit notes from their GP for mental health reasons jumped 6 per cent during lockdown in England, according to new research.
It adds to growing concern the UK will see a surge in mental health problems as a result of the pandemic and the impact on society and the economy.
The latest data on the number of statements of fitness to work signed by GPs, published by NHS Digital, shows mental health problems now account for almost four in 10 of all sick notes signed by GPs.
While the overall number of fit notes dropped during the first wave lockdown between March and June as 26 per cent of the population were furloughed, the numbers issued for mental health reasons increased almost 6 per cent, compared to what would be expected.
It could be the first signs of increasing mental health illnesses since the pandemic started.
The Centre for Mental Health think tank has warned the government needs to prepare for the aftermath of Covid-19.
Its analysis, based on research into Covid-19 and the effects of other epidemics on mental health, predicts 8.5 million adults and 1.5 million children in England will need support for depression, anxiety, post-traumatic stress disorders and other mental health difficulties in the coming months and years. That is the equivalent of 20 per cent of all adults and 15 per cent of all children. A third of patients would need help for the first time.
In the spending review last month Rishi Sunak, the chancellor, earmarked an extra £500m for mental health services and NHS England has committed to maintaining spending on mental health despite the impact of coronavirus on other parts of the NHS.
A GP fit note is issued after the first seven days of sickness absence if a doctor agrees the patient is too ill to work.
UK news in pictures

Show all 50
Data is collected by NHS Digital and an analysis by NTT Data UK, a consulting and IT services provider, found the share of fit notes during lockdown had increased compared to pre lockdown.
Between April 2019 and March 2020 a total of 247,791 fit notes were issued, 86,961 of which were for mental health and behavioural disorders – the equivalent of 35 per cent.
Between April, May, and June this year a total of 163,250 fit notes were issued, of which 67,105 were for mental health reasons, meaning this made up 41 per cent of the total.
There were 10 per cent fewer fit notes issued overall due to thousands of workers being furloughed but during lockdown there was a 5.5 per cent increase in mental health fit notes, despite the expected drop in overall numbers.
Carole Spiers, chair of the International Stress Management Association, said: "Working from home is a major challenge at the moment, and employees need tips and strategies to enhance mental wellbeing while working remotely.
"Stress and mental health problems have never been more important than now, and the challenges they present never more acute than in the wake of the Covid-19 pandemic. Ending the stigma associated with stress and mental health and promoting wellbeing in the workplace are major goals for ISMA."
Vicki Chauhan, head of public services at NTT Data UK, said: "Employee mental health and wellbeing has always been of crucial importance in the workplace. This research shows that it's more important now than ever to support our health as lockdown and remote working continues to impact society.
"These are extraordinary times and until we can return to a level of normality, employers must remain conscious of the challenges that remote working poses to mental health and continue to support their staff as this pandemic evolves."
Join our new commenting forum
Join thought-provoking conversations, follow other Independent readers and see their replies