Funded by our supporters
NHS on life support: Patients face diagnosis delays as hospitals struggle with surge in screenings
Special investigation: A backlog could mean conditions such as cancer are found only when it's too late to treat them, reports Shaun Lintern
Wednesday 26 August 2020 13:36 BST
Comments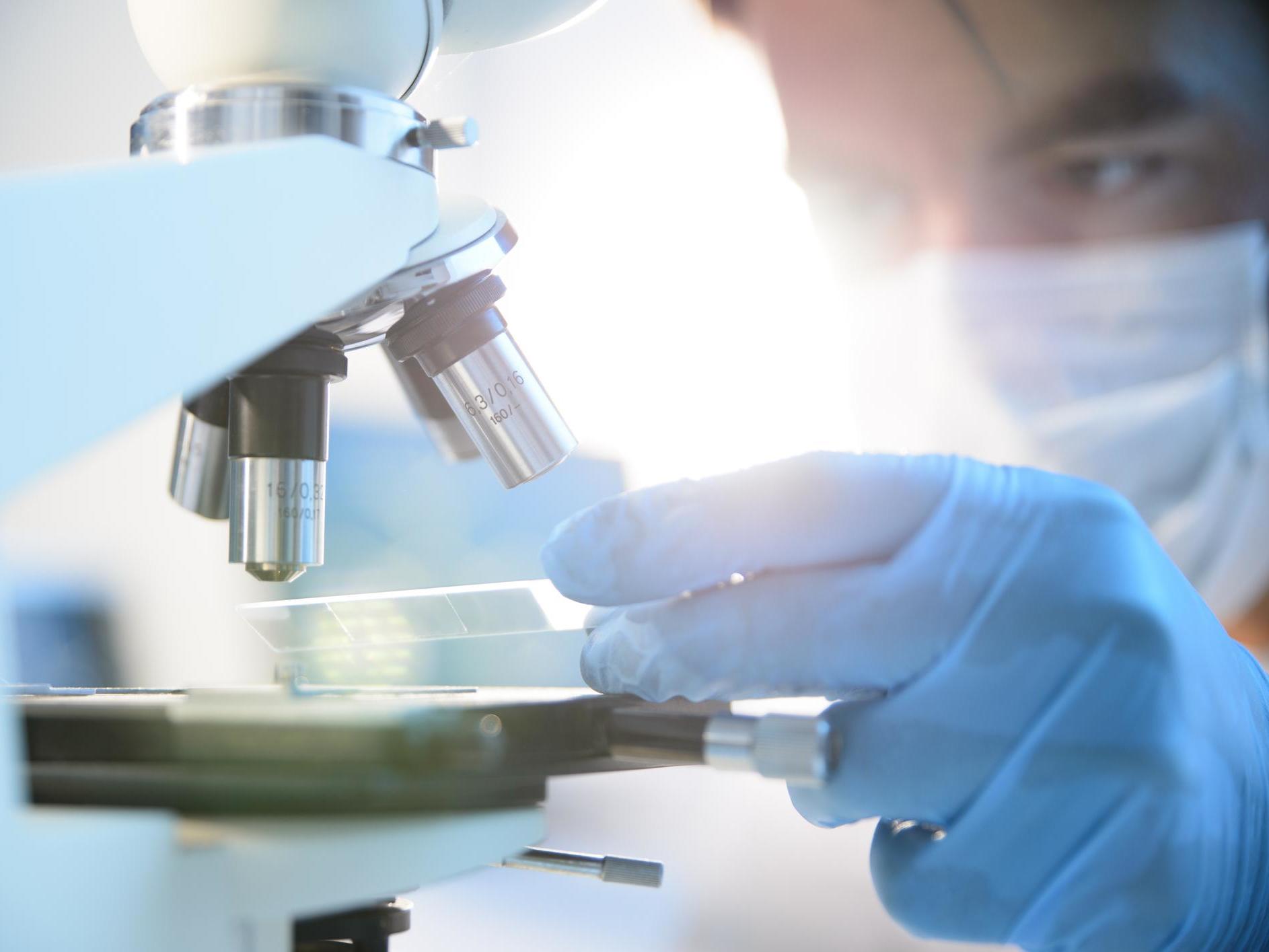 Hospitals are not equipped to deal with the surge in screenings and tests as the health service restarts care – leaving patients facing delays in diagnosis and treatment for conditions including cancer, according to medical leaders.
As the NHS tries to recover from the worst of the coronavirus crisis, more than a million laboratory samples from cancer screening services are expected in pathology labs, while as many as 850,000 delayed CT and MRI scans need to be carried out.
But 97 per cent of labs do not have enough pathologists to carry out the work – with staff already working unpaid hours to tackle the existing backlog – while the number of radiology posts nationally would need to be increased by a third to deal with the rise, experts say. Precautions to protect against the spread of coronavirus also limits the number of scans that can be carried out. The royal colleges of pathologists and radiologists warned that cancers would go undiagnosed and treatments for all patients across the NHS could be further delayed as a result.
Diagnostic waits underpin much of the clinical activity in hospitals and delays will come on top of the millions of patients waiting for surgery and other treatments which have been put back during the crisis, with numbers waiting expected to hit 10 million later this year.
One NHS radiologist whose unit has delayed more than 9,000 scans told The Independent: "It is an absolute catastrophe. There are patients waiting to know if they have cancer or not and we can't say when the scan is even going to get done. There will be delays, and a delayed diagnosis could mean a cancer patient goes from a curative to non-curative diagnosis. That's devastating. I think it is inevitable and probably has already happened."
As a result of coronavirus, national screening for conditions like bowel and cervical cancer stopped along with referrals from GPs. Cancer Research UK has warned more than 2 million people could be waiting for tests.
Professor Jo Martin, president of the Royal College of Pathologists, told The Independent as many as a million pathology tests could be building up. She said: "We are about a quarter of the workforce down, nationally. That's 97 per cent of departments who don't have enough pathologists.
"We don't have the capacity to keep up even under normal circumstances. But with the additional catch-up work we will be even further behind. That means potential delays for treatment."
She said workforce shortages had been building for years without not enough training places for junior doctors allocated to pathology, adding: "I think some hospitals don't always appreciate quite how acute some of these workforce shortages are.
"I've got colleagues who work at the weekend unpaid because they've got a team meeting on Monday and they don't want the patients to have to wait.
"I've got colleagues who regularly work well into the into the evenings unpaid because there are patients at the end of it.
They do the work they do under extreme pressure."
Across the country, radiology departments are also struggling to cope with a backlog in requested scans because of Covid-19 precautions.
The Royal College of Radiologists said the NHS was short of 1,900 radiologists, equating to a third of the workforce, while many of the UK's scanners are over 10 years old. France has twice as many CT scanners and Germany has four times as many as the UK.
Dr Caroline Rubin, vice president for clinical radiology, said: "We stopped virtually all non-urgent imaging at the start of lockdown. Everything has been put on a waiting list and deferred so we have a significant backlog going forward."
She said demand was beginning to return as services re-started but radiology departments were having to segregate patients.
"In some places patients are being told to wait in their cars until we call them in. We have to clean between each patient but if it's a Covid patient it needs a deep clean which can take half an hour or more."
She said capacity for scans was running at around 60 per cent of normal, adding: "But we didn't have enough capacity before all this started."
According to Dr Rubin, around 45 million radiology scans are carried out each year. This could mean as many as 500,000 CT scans and 350,000 MRI scans may have been postponed each month during lockdown.
"We are extremely worried, radiologists touch every clinical pathway. Across the board people are being disadvantaged and some of them may be sitting on serious disease, including cancer."
Both royal colleges called on the government and NHS England to invest in infrastructure and equipment as well as increasing the numbers of doctors training in diagnostics.
It would cost up to £400m to create a digital pathology service allowing lab samples to be scanned into high-resolution images allowing pathologists to work remotely and transferring images between labs instantly.
Currently most samples are handled physically and sent by post or courier to other labs. In radiology many services are already digital but the NHS needs far more scanning equipment to be able to process the numbers of patients.
Saffron Cordery from NHS Providers, which represents hospital trusts, said hospitals were "extremely worried about pent-up demand" for NHS services.
She said: "A key issue is to not only have the ability to handle the expected 'surge' in demand, but also the possibility that some patients conditions may have got worse during this time.
"Diagnostics are absolutely key to getting many services back up and running and providing timely access to care, and we know that our trust leaders do not underestimate the importance of this."
The impact of longer waits and delays on patients has prompted calls for more transparency and support for patients and for the public to be warned about delays.
Sir Robert Francis QC, chair of watchdog Healthwatch England, said: "From the thousands of conversations Healthwatch have had with people about the impact of Covid-19, we have heard first-hand the fear and stress people have experienced when tests or treatment for cancer have been delayed.
"Poor communication has left individuals feeling powerless, confused and worried about their future. The NHS is already facing a backlog of work. Reports about further delays are likely to compound people's concerns."
He said the NHS must focus on urgent cases and be clear with patients on what they can expect.
During the Covid-19 crisis the NHS has created 21 hubs to carry out urgent operations like those for cancer patients and it has asked former cancer tsar Professor Sir Mike Richards to review how diagnostic capacity can be improved.
A spokesperson for NHS England said services were already adopting digital technology for cancer so that experts can share knowledge and speed up results.
They added: "The NHS is making full use of the additional scanning capacity in the independent sector as well as buying additional scanners so tests can go ahead as normal in spite of the very real challenges posed by the coronavirus pandemic."
The Department of Health and Social Care said cancer patients were continuing to be treated as a priority. A spokesperson said: "We have been clear that the NHS will get whatever funding it needs to respond to the coronavirus outbreak. On top of this, we are already providing the NHS with a record cash funding boost of £33.9bn extra by 2023-24, as well as £200m for new diagnostic machines."
This article was funded by our supporters. If you would like to help fund more investigations, please make a contribution
Join our commenting forum
Join thought-provoking conversations, follow other Independent readers and see their replies