Coronavirus: Safety watchdog to probe hospital spread of Covid-19
Investigators will examine whether advice to trusts was in line with international scientific evidence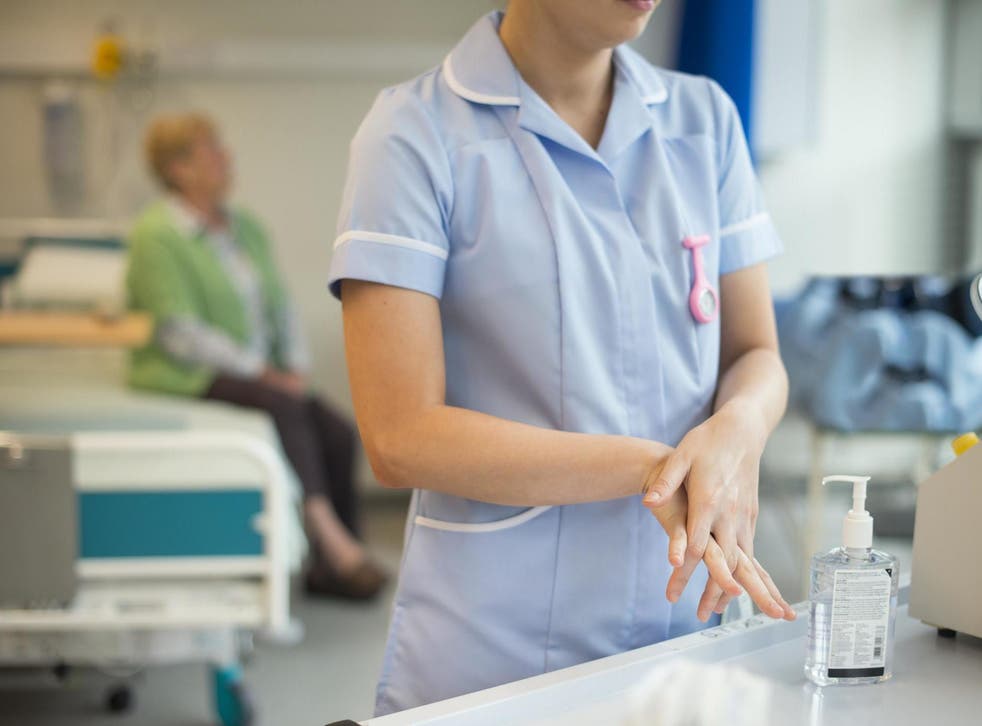 The spread of coronavirus to patients within hospitals is being investigated by a safety watchdog to try and help the NHS protect patients and prepare for winter.
The independent Healthcare Safety Investigation Branch has launched a national enquiry after identifying multiple instances of patients contracting Covid-19 within hospitals.
Its work comes as new research by King's College London has found at least an eighth of Covid-19 hospital patients were infected while already in hospital.
The study looked at 1,564 Covid-19 patients admitted to 10 hospitals in the UK and in Italy during April.
At least 12.5 per cent became infected at least 15 days after they were admitted and tended to be older, much frailer and with existing health problems compared to those infected in the community. Other studies have estimated infection rates within hospitals could be as high as 41 per cent.
In a statement, HSIB, which was set up in 2017 to investigate systemic safety risks the NHS, said: "We have identified a number of incidents where people go into hospital without signs of coronavirus and by the time they are discharged, or soon after, have developed symptoms."
Its investigation has been designed to help hospitals reduce the risks of spreading the virus.
Investigators plan to interview senior national and regional NHS bosses as well as hospital leaders and frontline staff and patients who believe they may have contracted the virus during their stay.
They will also examine national guidance to hospitals and whether the guidance reflects the international scientific evidence as cited by the government's Scientific Advisory Group for Emergencies, or Sage.
During the height of the pandemic, there was criticism of the way guidance was changed by Public Health England as items of protective clothing such as masks and gowns started to run out.
Inspectors will also look at how the policies and guidelines were implemented by hospitals at local levels and on hospital wards.
Kathryn Whitehill, principal national investigator at HSIB, said: "The focus of the investigation will be on the national picture in relation to hospital transmission of Covid-19, as of July and August 2020.
"We will reflect on how the system progressed to this point from the outbreak of the virus. The events during the early period of the pandemic provide a context to our understanding of what is happening now and the way in which the risk of transmission of Covid-19 can be managed in the future."
She said this would help understand the "systemic factors" that have influenced the pandemic so HSIB can develop safety recommendations to help hospitals control and manage in any future escalation of the virus.
Hospitals are already having to reduce their capacity by as much as 50 per cent in some cases to try and keep non-covid patients separate from those with the virus.
HSIB has organised a virtual patient focus group via the website Eventbrite to take place on Wednesday and Thursday this week and which is open to patients who believe they contracted the virus in hospital.
HSIB will aim to complete its report by the start of November and will include safety recommendations for actions hospitals should take this winter.

Join our new commenting forum
Join thought-provoking conversations, follow other Independent readers and see their replies