Coronavirus: Government should close schools and sort 'half-hearted' response, Rory Stewart says
'The government and the Mayor keep saying they are simply following scientific advice – but the scientists are clear that this is now a political decision' former Conservative minister says
Vincent Wood
Monday 09 March 2020 20:22 Comments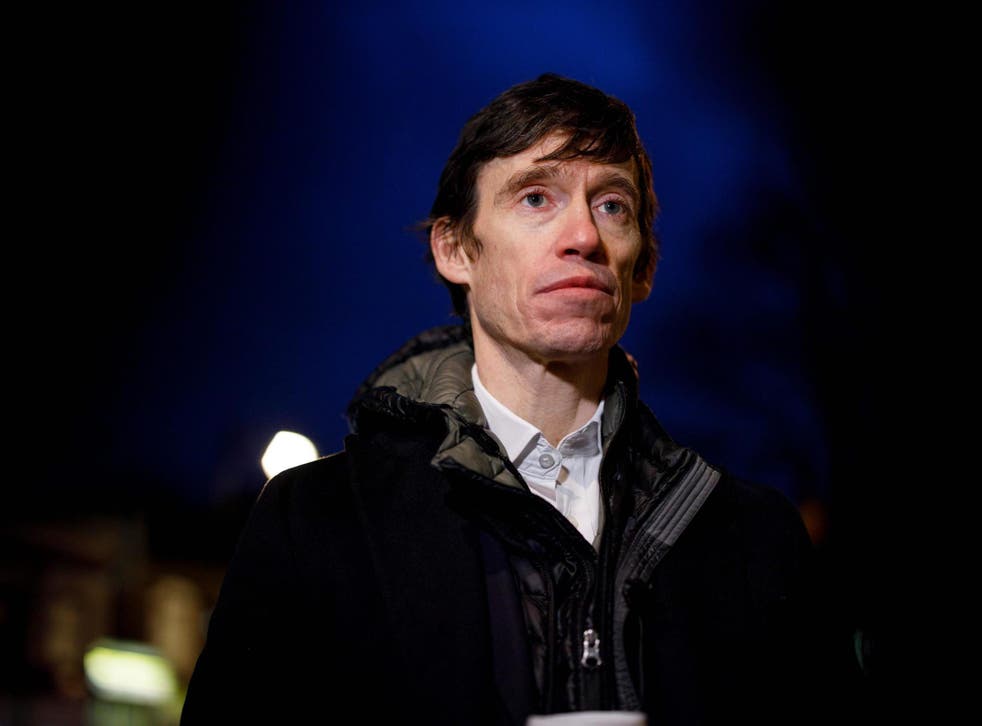 London mayoral candidate Rory Stewart has dismissed the government's response to the virus as "half hearted" as the death rate in the UK has risen to five people.
So far some 319 people have been infected by the virus in the UK, a jump of more than 250 confirmed cases in the space of a week.
Now Mr Stewart, a former Conservative minister who was removed from the party after opposing Boris Johnson's no-deal Brexit stance, has called on officials to introduce more stringent measures including closing schools and cancelling major events.
It comes after health secretary Matt Hancock pushed back on policies like mass quarantines and school closures – telling the House of Commons: "The scientific advice is clear – acting too early creates its own risks, so we will do what is right to keep people safe."
Responding to his comments in a statement shared on Twitter, Mr Stewart said: "The government has made a serious mistake today. They should be acting much more aggressively to contain coronavirus.
Streets of Venice empty due to Coronavirus fears

Show all 16
"Schools should be shut now. If the government are not prepared to shut them now, they should – at the very least – state clearly and transparently what their triggers will be for closing schools over the next few days.
"All medium and large gatherings should be cancelled. All passengers coming from hotspots should be tested and quarantined. There is no excuse for passengers not being tested off a plane from Milan last night."
His comments come after nations across Europe and the world intervene to call off major events which could see large numbers congregate within their borders.
In France, the government has banned large-scale events with more than 1,000 attendees, while Ireland has cancelled its annual St Patrick's Day parade in Dublin.
Meanwhile Italy and Iran, the two most afflicted nations in the world outside of East Asia, have cancelled all school classes until further notice.
Mr Stewart, who is running for London's city hall in the upcoming elections in the capital, went on to imply the motivation behind the British government's slow action was protecting the economy.
He added: "There is no justification for half-hearted measures. The government and the mayor keep saying they are simply following 'scientific advice'. But the scientists are clear that this is now a political decision – on whether the government are prepared to spend very serious sums of money, and take a large economic hit, to maximise protection of the population.
"China shows both the dangers of acting too slowly – at first – and then the benefits of acting decisively. We should have no regrets about spending money to do the absolute maximum to prevent the spread of this disease."
His comments come as the government attempts to take a soft-handed approach to the virus, arguing drastic measures could end up being counterintuitive.
In a press conference flanked by the government's chief scientific and medical officers, Boris Johnson said: "The clear advice from our scientists... is that timing is crucial in tackling any kind of outbreak, any kind of epidemic, the timing of your measures is absolutely crucial."
Register for free to continue reading
Registration is a free and easy way to support our truly independent journalism
By registering, you will also enjoy limited access to Premium articles, exclusive newsletters, commenting, and virtual events with our leading journalists
Already have an account? sign in
Join our new commenting forum
Join thought-provoking conversations, follow other Independent readers and see their replies