Coronavirus: Ministers' handling of social care criticised by care sector directors
Leaked letter reveals serious concerns over how government has handled coronavirus outbreak in social care sector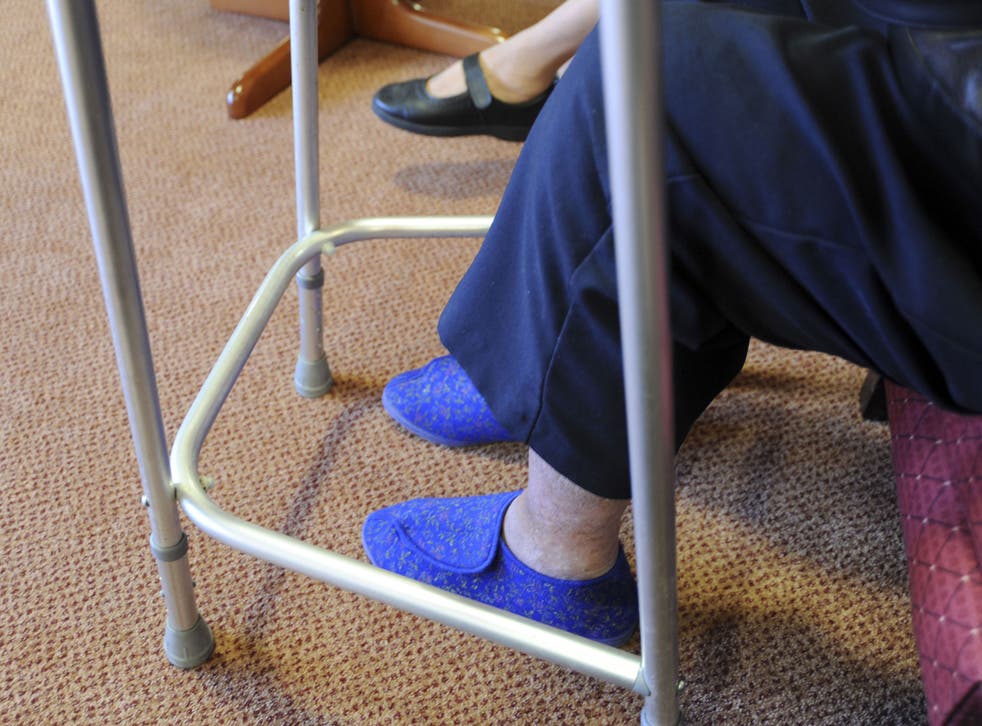 The government's handling of social care during the coronavirus outbreak has been heavily criticised in a leaked letter revealing the scale of problems facing care providers.
In a leaked letter to the Department of Health and Social Care, seen by the BBC, the Association of Directors of Adult Social Services (Adass) described a catalogue of failings by ministers.
It raised concerns that the care sector, which was forced to make "invidious decisions before the pandemic", was not being given equal consideration to the NHS saying: "We are very concerned that there is a significant imbalance between listening, hearing, and understanding NHS England as opposed to social care."
It labelled the provision of protective equipment to care sector staff as "shambolic" with initial deliveries described as "paltry" and more recent attempts as "haphazard" with supplies confiscated by border control.
The letter, sent on Saturday to senior officials at the Department of Health and Social Care, said the government's mixed message had created "confusion and additional workload".
It criticised contradictory messages from the Department of Communities and Local Government and the Department of Health on shielding for people at risk from the illness.
On testing it said this had been rolled out "without being given thought to who is going to be tested and what we are going to do with the result."
It added the way volunteers had been recruited for the epidemic had "diverted 750,000 volunteers away from supporting local communities and left them with nothing to do for the first three weeks", saying it was "shameful that this was not done in collaboration with local government".
A spokesperson for Adass told the BBC: "We know everybody is working tirelessly to try to make this as effective as they can be in the face of something that we have never faced before. It's really important that the dynamics between local and national government are right."
In response to the government's plan for social care announced on Wednesday, Adass said: "We now have a national strategy; the challenge is now to implement it. Any strategy will ultimately be judged by actions it produces, not words it contains."
A spokesperson for the Department of Health and Social Care said: "We will continue to work closely with the social care sector to ensure they have everything they need to respond to this outbreak and receive the recognition they deserve."
Labour's shadow care minister said the concerns raised in the letter were "extremely worrying" and was a "wake up call" for ministers.
Register for free to continue reading
Registration is a free and easy way to support our truly independent journalism
By registering, you will also enjoy limited access to Premium articles, exclusive newsletters, commenting, and virtual events with our leading journalists
Already have an account? sign in
Register for free to continue reading
Registration is a free and easy way to support our truly independent journalism
By registering, you will also enjoy limited access to Premium articles, exclusive newsletters, commenting, and virtual events with our leading journalists
Already have an account? sign in
Join our new commenting forum
Join thought-provoking conversations, follow other Independent readers and see their replies