The Independent's journalism is supported by our readers. When you purchase through links on our site, we may earn commission.
Coronavirus: Baby among three people to test positive for Covid-19 in Norfolk
'Extensive contact tracing exercise' under way to identify people who may have been in contact with those diagnosed with disease
Harry Cockburn
Wednesday 18 March 2020 09:08 Comments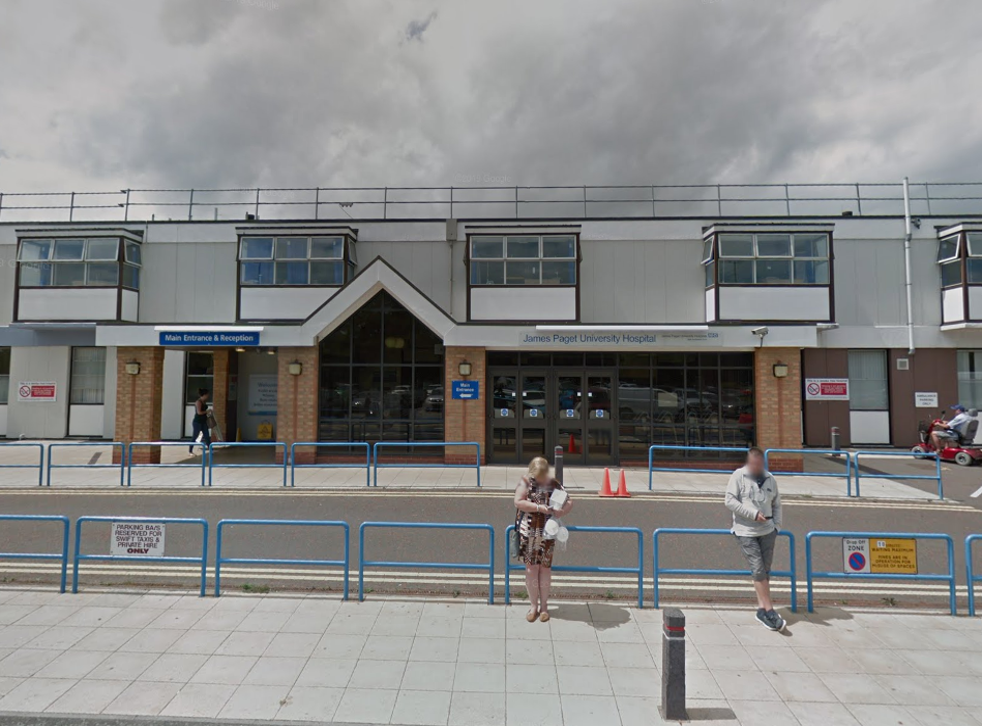 A baby is among three people to have tested positive for Covid-19 in Norfolk.
The three cases, which were identified at the James Paget University Hospital in Gorleston, were already being treated in isolation, the hospital said.
A hospital spokesperson said: "An extensive contact tracing exercise is now under way by Public Health England to trace anyone who might have had close (face-to-face) contact.
"Close contacts will be given health advice about symptoms and what to do if they become unwell in the 14 days after they had contact with the confirmed case."
It is not the first case of an infant catching the disease in the UK.
A nine-month-old baby was diagnosed with Covid-19 in a hospital in Manchester on Monday, and his family are now self-isolating.
Speaking to Sky News, they said their son had had a fever and cold-like symptoms, but had not had a cough, and they were treating him with Calpol. He is now "over the worst of it", they said.
The youngest person to die in the UK after contracting the disease was confirmed on Tuesday as a 45-year-old man from Northamptonshire who had been fighting motor neurone disease.
So far 71 people who tested positive for the disease have died in England, two in Wales and two in Scotland.
Just 1,950 cases have been confirmed in the UK, but the government's top scientific adviser said the virus may have already infected 55,000 people in the country.
The real figure is unknown since testing was limited last week to patients already in hospital.
Agencies contributed to this report
Register for free to continue reading
Registration is a free and easy way to support our truly independent journalism
By registering, you will also enjoy limited access to Premium articles, exclusive newsletters, commenting, and virtual events with our leading journalists
Already have an account? sign in
Join our new commenting forum
Join thought-provoking conversations, follow other Independent readers and see their replies