Coronavirus vaccine: New UK trial to test inhaled dose instead of injection
The hope is that directly targeting cells lining the may induce more effective immune response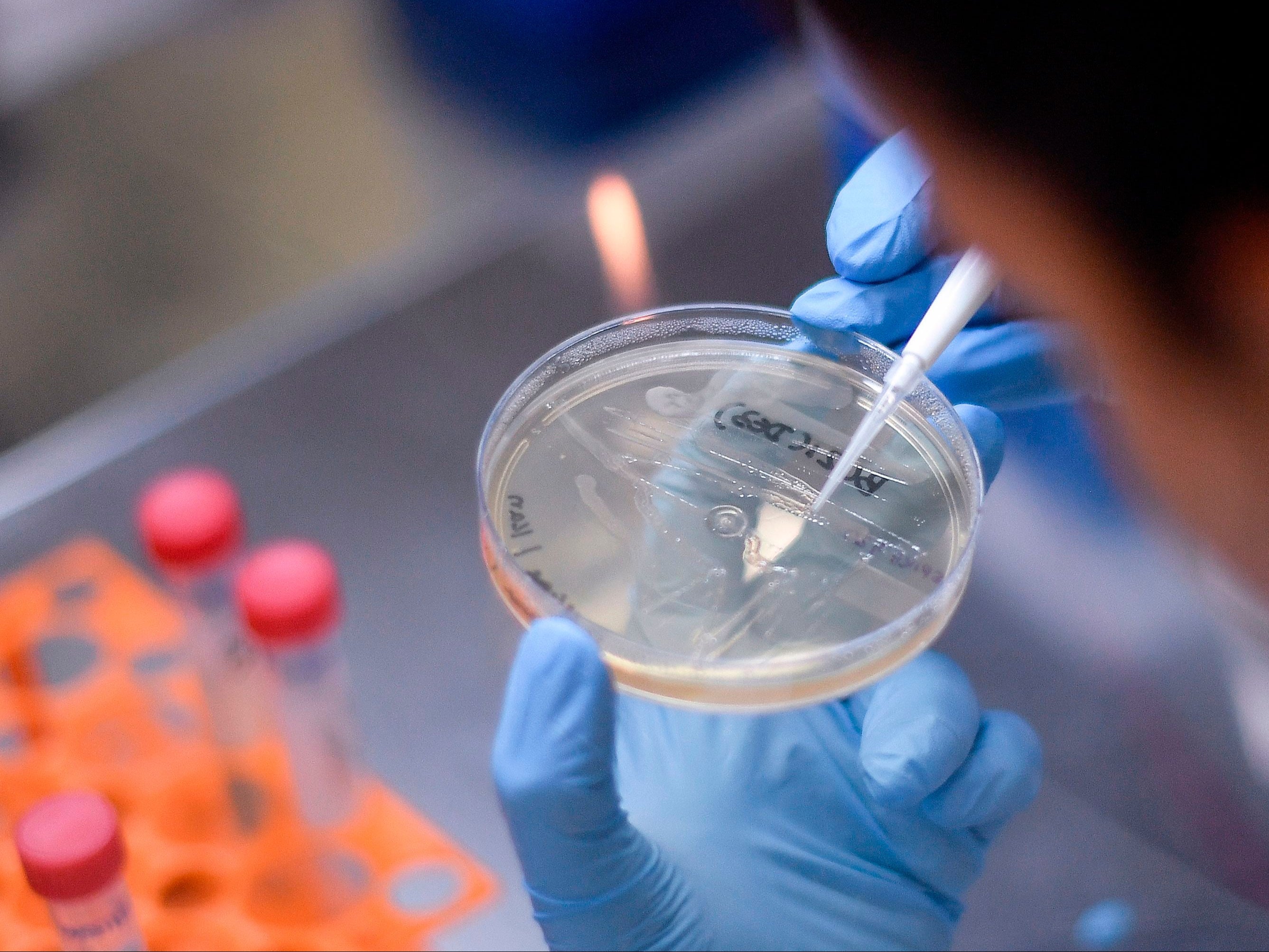 UK scientists are to test a pair of leading coronavirus vaccine candidates to see if they work better when inhaled than when injected.
Researchers at Imperial College London will trial a potential vaccine being developed there and the one being developed at the University of Oxford, to determine whether they are safe and effective.
Study participants will take the inoculations by inhaling them through their mouths.
"The hope is that directly targeting the cells lining the airways – the typical point of infection for respiratory viruses – may induce a more effective immune response against the Sars-CoV-2 virus," the Medical Research Council (MRC) coordinating body said in a statement.
Dr Chris Chiu, from Imperial's infectious diseases department, is leading the studies. He said there was evidence that flu vaccines in the form of nasal sprays have been shown to protect people from infection and prevent disease spread, and scientists hoped to investigate if coronavirus could be battled in a similar way.
He said: "The current pandemic is caused by a respiratory virus which primarily infects people through the cells lining the nose, throat and lungs.
"These surfaces are specialised and produce a different immune response to the rest of the body, so it is critical we explore whether targeting the airways directly can provide an effective response compared to a vaccine injected into muscle."
The small-scale trials will involve about 30 participants in total, aged between 18 and 55.
It comes days after the resumption of phase three trials of the Oxford vaccine that were halted because of an illness among the participants.
The world has pinned its hopes of countering coronavirus on the development of vaccines, with governments planning for their availability at the end of this year and the beginning of next.
Many, including the UK, have signed deals to secure tens of millions of doses for their citizens despite warnings from the World Health Organisation not to engage in "vaccine nationalism".
Questions remain, however, about how long immunity from Covid-19 lasts, following reports that a number of individuals have caught it twice.
Join our commenting forum
Join thought-provoking conversations, follow other Independent readers and see their replies