Covid-19: Officials issue Halloween warning
'Even a pandemic can't cancel Halloween,' notes one official as Los Angeles forced to row back on ban
Andy Gregory
Sunday 13 September 2020 19:22 Comments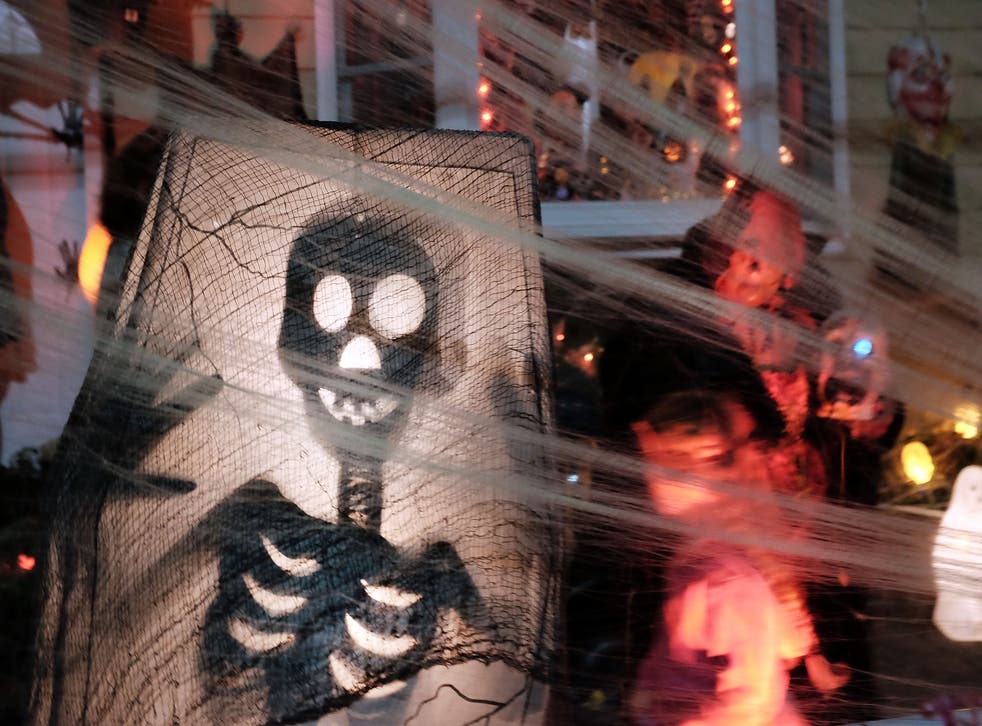 Leer en Español
Although it may still be six weeks away, experts and officials have begun to sound the death knell for Halloween as we know it.
With the most practical known defences against the coronavirus currently proliferating across the world being to keep a distance from others and wash your hands, it will come as little surprise to many that experts and officials have reached this conclusion.
But others have argued, somewhat less seriously, that wearing masked costumes and guising - an outdoor activity - fits neatly into the restrictions.
After months of global seclusion and a re-learning of interpersonal norms, the idea of trick or treating in its traditional form will seem concerning to many.
Many older people have concerns about returning to any form of normality, "which includes answering the door to trick or treaters this Halloween", said Age UK director Caroline Abrahams. 
"We hope everybody follows the government guidelines and is aware of local restrictions," Ms Abrahams told the East Anglia Daily Times this week. 
"If visiting doorsteps, be sure to step back after knocking, so you are around two metres away from the person when they answer the door and make sure everybody handwashes before and after eating and handling treats.
But she added that it was more important than ever to be vigilant to the fact that many older people are feeling lonely, saying: "For some a friendly visit from their neighbours or family members may be a welcome treat this Halloween, just be sure to check what the person is comfortable with when calling round."
And with UK governments having implemented new "rule of six" lockdown rules in response to rapidly rising cases of Covid-19 and increased hospitalisations, Halloween parties exceeding the tight limitations will now be in breach of the law.
Planned events in Paisley and Fife have reportedly already been cancelled, with others expected to follow suit, however some parents on social media have expressed an intention to celebrate the holiday at home with their children, dressing up and carving pumpkins.
As a debate over this year's celebrations raged on Mumsnet, one contributor wrote: "Halloween will be different, that's for sure. Maybe it could be more like a scarecrow festival, the house decorations could be admired from afar."
Retailers will be hoping the event goes ahead in some form, with UK consumers typically spending around £400m each of the past few years.
Outwith the UK, prospects look similarly gloomy for the holiday.
Authorities in California became the first to attempt an outright ban on trick-or-treating, with the Los Angeles's public health director Dr Barbara Ferrer, saying: "It's just not sensible in a pandemic."
However, public backlash forced them into a climbdown. Los Angeles county is now merely recommending against trick-or-treating this year.
"Even a pandemic can't cancel Halloween," county supervisor Janice Hahn told The Los Angeles Times.
But large-scale events have already been called off in several states and cities, including Salem - famed for its gruesome witch trials.
One Twitter user responded: "So weird to cancel Halloween, the only holiday everyone wears a mask."
However, with proper face masks serving only to reduce, not erase, the likelihood of transmission, scientists have warned the most effective way to cut the spread of the pandemic is to reduce the number of contacts between people.
Register for free to continue reading
Registration is a free and easy way to support our truly independent journalism
By registering, you will also enjoy limited access to Premium articles, exclusive newsletters, commenting, and virtual events with our leading journalists
Already have an account? sign in
Join our new commenting forum
Join thought-provoking conversations, follow other Independent readers and see their replies