Covid: Earlier lockdown in England could have saved more than 20,000 lives, new study says
'It has been a steep and painful learning curve for many Western countries'
Shaun Lintern
Health Correspondent
Wednesday 23 December 2020 17:55 Comments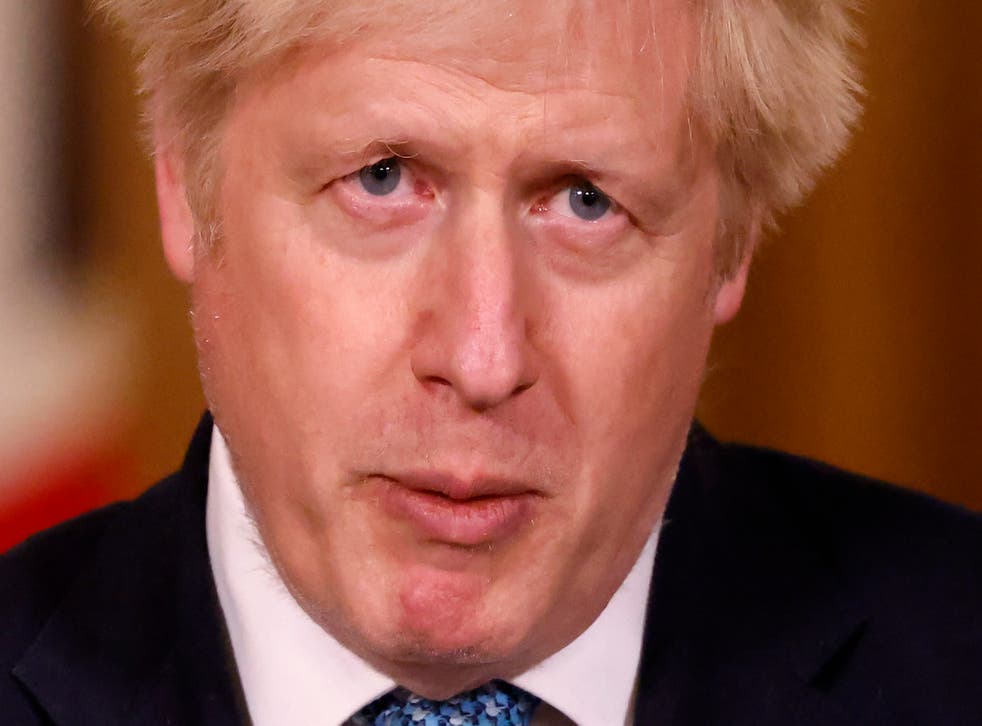 Leer en Español
Introducing a national lockdown in England one week earlier could have saved more than 20,000 lives during the first wave of coronavirus, a new study has concluded.
Experts from Imperial College London looked at the transmission of coronavirus across England and how effective restrictions brought in to suppress the virus were.
The study said: "Among control measures implemented, only national lockdown brought the reproduction number below 1 consistently; introduced one week earlier it could have reduced first wave deaths from 36,700 to 15,700.
It added: "Our results provide crucial insights for controlling the epidemic in the future, emphasising the importance of acting fast."
The study, by the Centre for Global Infectious Disease Analysis, used a mathematical model to reproduce the first two waves of coronavirus in England's seven NHS regions including care homes and community spread as well as considering how the different restrictions stopped the spread of infection.
The first reported death in England from Covid-19 was on 5 March with a full national lockdown announced on 23 March. While the lockdown saw transmission of the virus fall in the general population it continued to increase in care homes.
Ministers have faced criticism over the failure to protect care homes from the virus as 25,000 NHS patients were discharged into care homes with many not having been tested for the virus.
Early in the crisis, chief scientific adviser Sir Patrick Vallance said less than 20,000 deaths would be a good outcome. The latest estimate is a death toll of more than 68,000,
UK news in pictures

Show all 50
The report described "intense transmission" within care homes during the first national lockdown even as the virus was being suppressed in the wider community.
It said reducing infection in care homes was challenging, adding: "This highlights the difficulty of protecting care home residents from Covid-19: due to the necessarily close contact between staff and residents within a care home, once a care home outbreak has begun it is very difficult to reduce transmission, which overrides any impact of reducing the number of introductions."
It also examined the clinical care provided by the NHS which it said helped reduce fatality ratio of the virus from 1.25 per cent to 0.77 per cent. This follows the introduction of new treatments for Covid-19 such as the steroid dexamethasone which has been shown to reduce deaths. Clinicians became more knowledgable about the effects of the virus as time progressed.
The study looked at the data for more than 17,000 patients to make estimates on clinical care.
Among patients aged over 65, it found "the probability of admission to [intensive care units] decreased with increasing age".
It said: "Severity of Covid-19 increases with age, but for older patients and those with most severe illness, the benefit of ICU admission, ventilation and the corresponding prognosis may not be better than with oxygen therapy in a general ward. Thus, older and more severely infected patients may be directed to care on a general ward rather than admitted to ICU."
The report also warned England was "still far from herd immunity" with an infection rate among the population within regions of between 4.8 per cent to 15.4 per cent.
The report concluded: "Our analysis provides a comprehensive overview of transmission, hospitalisation, and mortality patterns of Covid-19 in the first and second waves of the epidemic in all regions of England, one of the countries worst-affected by the pandemic.
"Integration of multiple data streams into a single cohesive modelling framework enables us to disentangle transmission and severity from features of the surveillance system and provide robust estimates of the epidemiological characteristics of the epidemic in England. As nationwide vaccination programmes are rolled out, our results will help to inform how NPIs [non-pharmaceutical interventions] are applied in the future."
Dr Julian Tang, a clinical virologist at the University of Leicester, responded to the study, saying: "This report is a timely reminder, as 2020 comes to an end, of how things could have been done better in the UK for the management of this Covid-19 pandemic.
"Earlier models and analyses from the USA on their handling of the Covid-19 pandemic highlighted how earlier action on social distancing and universal masking could have saved [between] 36,000 and 40,000 lives. And now this study has shown something similar – that earlier interventions could have saved tens of thousands of lives."
He added: "This makes complete sense to those who are familiar with dealing with a rapidly spreading, evolving pathogen, like the southeast Asian countries who have experienced Sars and avian influenza.
"So it has been a steep and painful learning curve for many western countries, whose Covid-19 case numbers and deaths are the highest globally, where healthcare systems have been optimised over many decades to deal with more chronic, non-infectious illnesses.
"This is not necessarily a criticism, but more of a lesson learned, and it has been a humbling and difficult experience for these countries."
A government spokesperson said: "Every death from this virus is a tragedy and our condolences go out to everyone who has lost a loved one. This is a new virus and unprecedented global pandemic, and our priority from the outset has been to save lives.
"We have been guided by the advice of scientific experts and our response helped to ensure the NHS was not overwhelmed. As new emerging evidence has come through, we have constantly adapted our approach and have taken swift action to stop its spread."
Register for free to continue reading
Registration is a free and easy way to support our truly independent journalism
By registering, you will also enjoy limited access to Premium articles, exclusive newsletters, commenting, and virtual events with our leading journalists
Already have an account? sign in
Join our new commenting forum
Join thought-provoking conversations, follow other Independent readers and see their replies