Social distancing 'may be in force until 2022', Sage study suggests
Relaxation of social-distancing measures will cause another surge in deaths unless vaccination is a success, study warns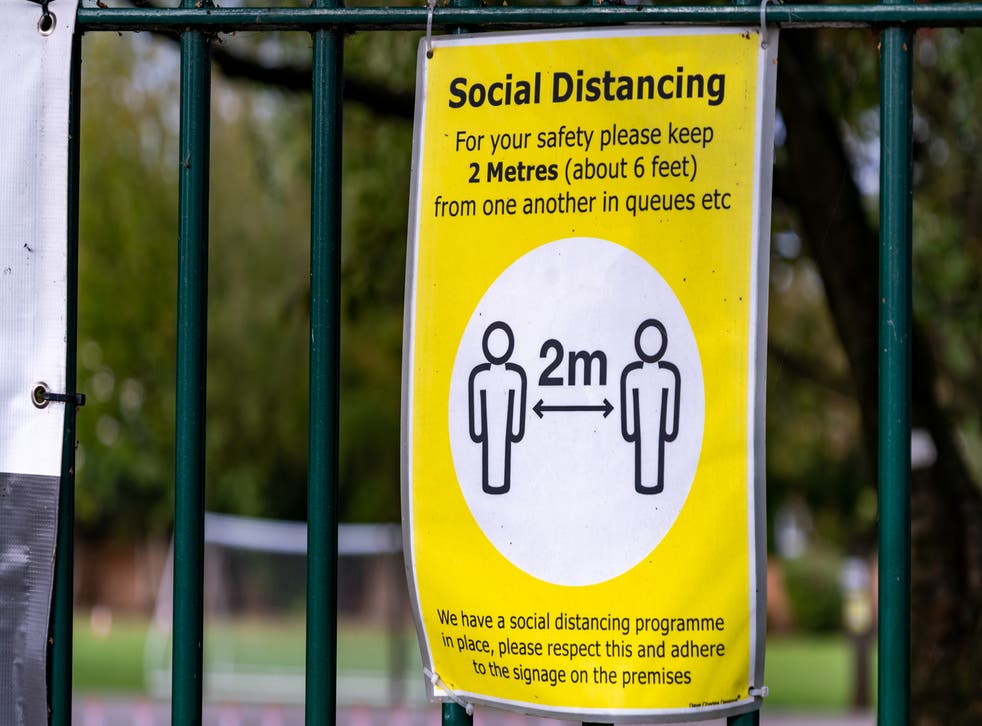 Social distancing rules could remain in force until 2022 unless vaccination significantly reduces the spread of coronavirus, according to government advisers.
Scientists have warned ministers that a jab would have to be 85 per cent effective at stopping transmission as well as severe illness to prevent another spike in deaths, the Sunday Telegraph reported.
The modelling was commissioned by a subgroup of Sage, and the paper written by modellers at the University of Warwick. Their research showed that even with this "best-case scenario" lockdown would have to be kept in place until the end of May.
If Boris Johnson lifted restrictions next month after the most at-risk groups are vaccinated, it would prompt another surge in deaths peaking at just under 1,000 a day.
But if vaccines were only 60 per cent effective at preventing transmission of the virus, daily deaths could peak at around 1,500 a day.
The study adds: "Only vaccines that offer high infection-blocking efficacy with high uptake in the general population [will] allow relaxation of non-pharmaceutical interventions without a huge surge in deaths."
It is not yet clear how effective any of the vaccines are at blocking infections, although experts think it could be around 60 per cent.
One of the paper's authors, Dr Sam Moore, told the Telegraph that even vaccines with 85 per cent efficacy would not drive the virus' R rate below one.
He added: "The vaccines are not going be 100 per cent effective at stopping serious disease. So if you manage to get, say, 85 per cent of people to take it and it turns out to be 90 per cent effective, that's still 25 per cent of people who could die from it, which is a lot of people."
Vaccines minister Nadhim Zahawi said that data should become available on this topic in the next four weeks, adding: "It should be able to then allow us to make plans... we'll be able to see the impact of vaccines on transmission and also on hospitalisation and serious infection."
Register for free to continue reading
Registration is a free and easy way to support our truly independent journalism
By registering, you will also enjoy limited access to Premium articles, exclusive newsletters, commenting, and virtual events with our leading journalists
Already have an account? sign in
Register for free to continue reading
Registration is a free and easy way to support our truly independent journalism
By registering, you will also enjoy limited access to Premium articles, exclusive newsletters, commenting, and virtual events with our leading journalists
Already have an account? sign in
Join our new commenting forum
Join thought-provoking conversations, follow other Independent readers and see their replies