Vaccine hesitancy dwindles as support among minority groups dramatically increases
There is growing public support for vaccines as the UK's jab rollout continues apace, reports Vincent Wood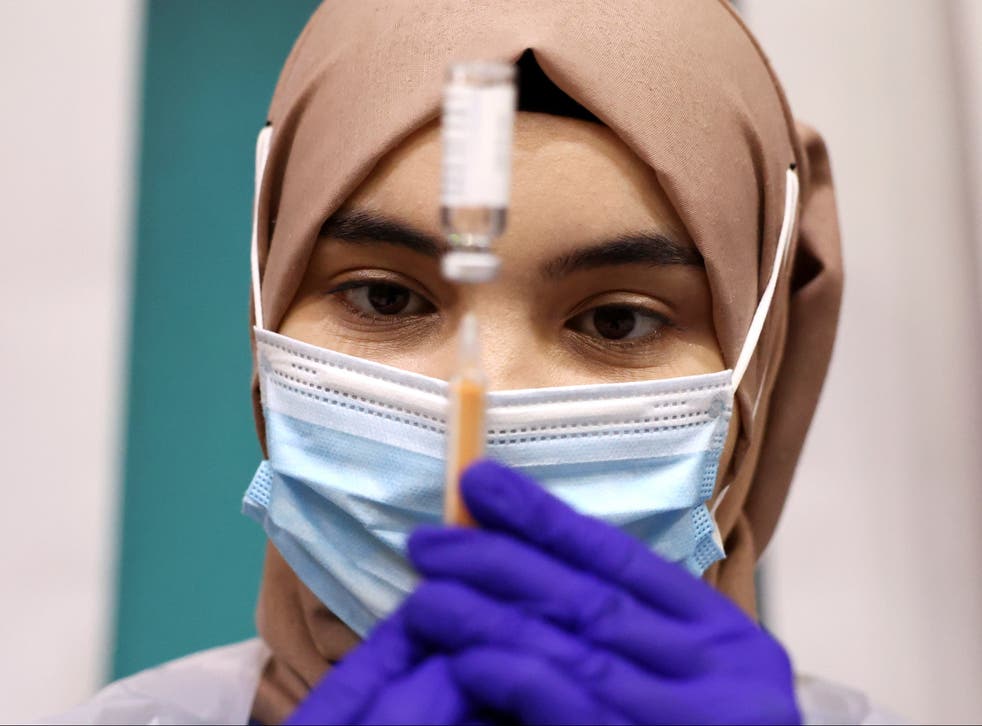 The percentage of vaccine-hesitant adults has more than halved in the last four months, a survey has found, as the rapid rollout of jabs in the UK is met by growing support.
The survey of 8,000 adults in the UK conducted by Ipsos Mori found the number of adults who said they would not be likely to take a vaccine had fallen from 14 per cent to 6 per cent.
And while 60 per cent of respondents said they had received at least one jab, a further 34 per cent said they would now either definitely or probably do so.
Join our new commenting forum
Join thought-provoking conversations, follow other Independent readers and see their replies