Vaccine rate slowdown 'to be expected,' government and advisers insist
'There are always going to be supply fluctuations,' Professor Jonathan Van-Tam says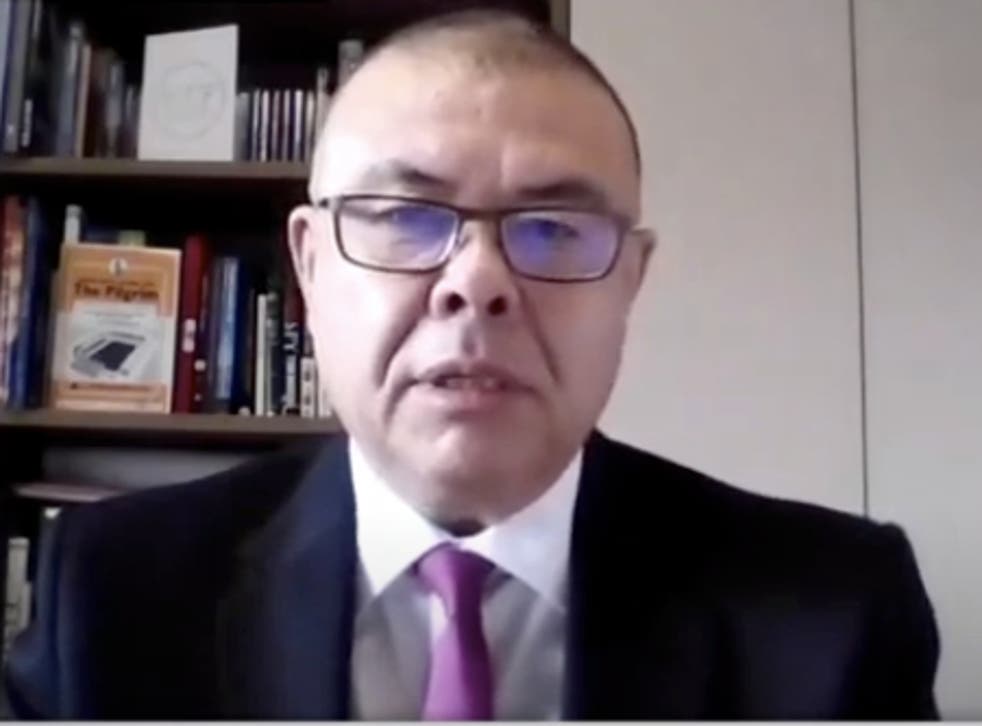 A slowdown in coronavirus vaccination rates is to be expected, officials have said, as the number of first doses administered dropped under 200,000 for two days in a row.
Both a government minister and scientific adviser offered reassurance the figure would pick up again, following the recent dip to a level not seen since mid-January.
When asked about concerns over the drop in daily vaccination rates, Professor Jonathan Van-Tam, deputy chief medical officer for England, said it was "very simple" to explain.
"There are always going to be supply fluctuations. These are new vaccines, by and large the manufacturers have not made them or anything like them before," he told Sky News on Wednesday.
Follow the latest news live as adults with learning disability to be offered vaccine
"The process of making a vaccine is one where, basically, you set the equipment up and leave it all to do its thing — a bit like beer-making really.
"What you get at the end is not something that you can say is identical every time in terms of the yield, the amount of doses you can then make from that batch."
The deputy chief medical officer said it was "natural" to get variations in batch size because of this and it would take "a few months" before the manufacturers can get into a steady routine. There were also "global supply constraints", he added.
Prof Van-Tam said he was "confident in the long-term" the UK would meet its vaccination targets, and believed the "slowdown" seen in data from the last few days would "suddenly pick up again".
Around 141,000 people in the UK received their first dose of a coronavirus jab on 21 February, followed by 192,000 did on 22 February. The figure had been over 200,000 for weeks.
More than 300,000 people were vaccinated every day between 16 and 20 February.
The last time the daily vaccination figure previously dipped below 200,000 was on 17 January, when around 191,000 people in the UK received their first dose, according to government data.
A government minister said he understood "people will raise concerns" but insisted there were no issues in the supply chain.
"There is no problem in terms of flow of vaccines," Gavin Williamson told radio station LBC on Wednesday, when asked about concerns.
"We will be hitting incredibly high numbers. The prime minister has already made it clear we will be hitting all the adult population in record speed."
The government has said every adult in the UK will be offered a vaccine by the end of July in an acceleration of the rollout.
Speaking about recent daily rates, Mr Williamson told LBC: "There will always be some days where it dips lower."
The education secretary added: "I have every confidence it will be rebounding back very shortly."
More than 17.9 million people in the UK had received their first dose of a coronavirus vaccine as of Monday, according to government data, while over 642,000 had received their second.
Register for free to continue reading
Registration is a free and easy way to support our truly independent journalism
By registering, you will also enjoy limited access to Premium articles, exclusive newsletters, commenting, and virtual events with our leading journalists
Already have an account? sign in
Register for free to continue reading
Registration is a free and easy way to support our truly independent journalism
By registering, you will also enjoy limited access to Premium articles, exclusive newsletters, commenting, and virtual events with our leading journalists
Already have an account? sign in
Join our new commenting forum
Join thought-provoking conversations, follow other Independent readers and see their replies