Woman infected with two different Covid variants at the same time, researchers find
'The global occurrence of this phenomenon is probably underestimated due to limited testing for variants of concern,' says scientist who investigated case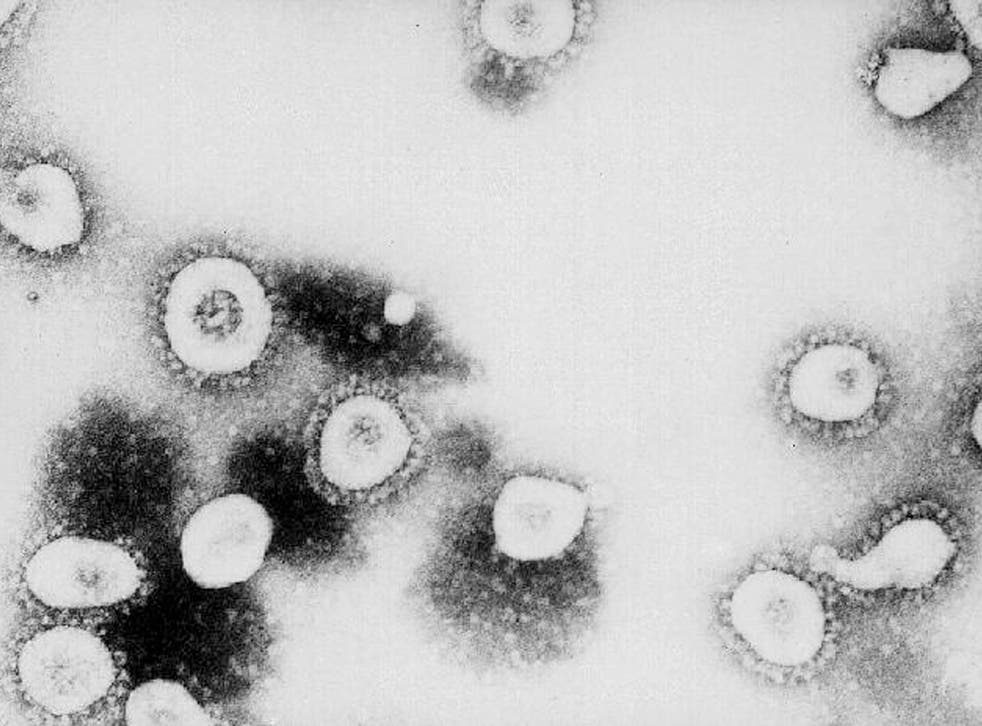 A 90-year-old woman in Belgium was infected with two different variants of the Covid-19 virus at the same time, researchers have found, in what is one of the first documented cases of its kind.
The unvaccinated woman was admitted to hospital in the Belgian city of Aalst on 3 March of this year following a number of falls and was confirmed as being Covid positive on the same day.
Despite showing no initial signs of respiratory distress, she soon deteriorated and died five days after her admission.
When the patient's respiratory sample was processed for genomic sequencing, researchers discovered that she had been infected by the Alpha and Beta variants, which first emerged in the UK and South Africa respectively.
"This is one of the first documented cases of co-infection with two Sars-CoV-2 variants of concern," said molecular biologist Dr Anne Vankeerberghen, who helped write a study on the woman.
"Both these variants were circulating in Belgium at the time, so it is likely that the lady was co-infected with different viruses from two different people. Unfortunately, we don't know how she became infected."
Dr Vankeerberghen said it was "difficult to say" whether the dual infection had played a role in the patient's fast deterioration following her admission to hospital.
Other cases, like the one seen in Aalst, have been reported across the globe.
In January 2021, scientists in Brazil reported that two people had been simultaneously infected with two different coronavirus variants, though research into these cases has yet to be published in a scientific journal.
"Up to now, there have been no other published cases," said Dr Vankeerberghen, who is set to present her findings to the European Society of Clinical Microbiology and Infectious Diseases.
"However, the global occurrence of this phenomenon is probably underestimated due to limited testing for variants of concern and the lack of a simple way to identify co-infections with whole genome sequencing."
Rowland Kao, a professor of veterinary epidemiology and data science at the University of Edinburgh, said it was "very difficult" to make general conclusions from a single case.
"It's worth noting that, with the millions of cases of Covid-19 around the world, there will be at least some individuals who will have been exposed to more than one variant of the virus close enough in time that any immune response due to the first exposure will have little influence on the probability of infection with the second, once exposed," he said.
Dual infections can lead to the phenomenon of recombination, whereby two Sars-CoV-2 viruses come together in the same cell of a human host and exchange segments of their genome.
Unlike regular genetic mutation, which sees changes to the virus' coding take place one step at a time, recombination can produce wholesale changes to a coronavirus genome in a single swoop.
As a result, the newly combined virus can acquire a different host of characteristics which make it more transmissible or better suited to evading certain elements of the body's immune response.
World news in pictures

Show all 50
It could also be the case that this heavily mutated hybrid is stripped of the advantageous features which were unique to the two variants that had initially infected the host cell.
Emma Thomson, a professor in infectious diseases at Glasgow University's Centre for Virus Research, said there has been reports of recombination events in relation to Sars-CoV-2.
Professor Lawrence Young, a virologist at Warwick University, said that in those instances of dual infection it is the variants with "increased fitness" that dominate within the host cell.
Join our new commenting forum
Join thought-provoking conversations, follow other Independent readers and see their replies