New Down's syndrome screening process hailed as 'transformational'
But campaigners fear test becoming more common in the NHS without ethical debate on screening out condition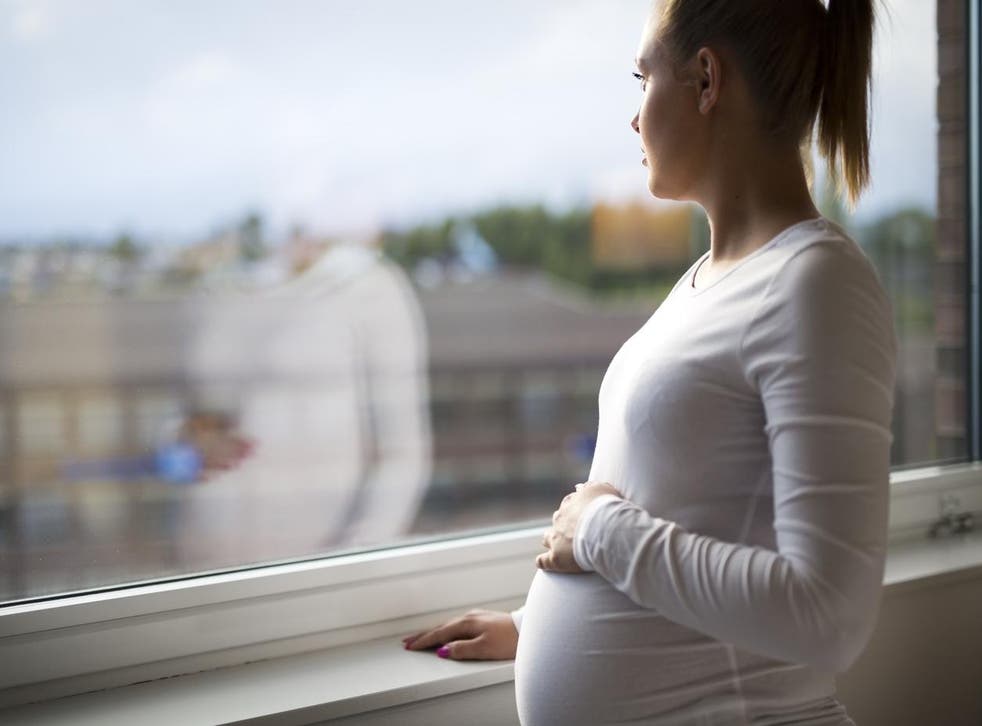 A new method being used to screen for genetic disorders, including Down's syndrome, is "far more accurate", and less stressful for expectant mothers, NHS trials have found.
Researchers at Queen Mary University of London (QMUL) showed the new method of screening detected more affected pregnancies than older tests, and with fewer "false positives".
But campaigners fear the test's adoption across the NHS will lead to far more pregnancies being terminated because of the risk of Down's without mothers being properly counselled.
The new method, "reflex DNA screening", is being trialled across five NHS maternity wards, and saw 22,000 women screened between April 2015 and August 2016. It was approved for wider NHS roll out last year.
At present women are offered screening for three genetic "chromosome" disorders - Down's syndrome, Edwards syndrome and Patau syndrome - at 10-to-14 weeks pregnancy.
This involves a blood test and an ultrasound, and where there is a risk of a pregnancy being affected by one of the disorders, the woman is invited back for a further more invasive test, typically, using a needle to draw a sample of the amniotic fluid or placenta.
The new method still requires the initial blood test, but this sample is divided.
Where an initial test shows a more-than-one-in-800 chance of a pregnancy being affected, the rest of the sample is sent for a more detailed DNA test - reflex screening - rather than an invasive sample.
This is made possible by advances in DNA testing.
Of the 22,000 women screened in this analysis, published in the journal Genetics in Medicine, 11 per cent went forward for reflex screening.
The screening detected 101 out 106 affected pregnancies (95 per cent), with only four false positives (0.02 per cent).
This is a significant improvement on earlier screening, which had a detection rate of 81 per cent and falsely identified 2.42 out of every hundred pregnancies.
While the reflexive testing is more expensive, the fact that it can be used more accurately and means fewer women have to be recalled for further testing makes it more economical overall.
Health news in pictures

Show all 40
Project lead Professor Sir Nicholas Wald, from QMUL's Wolfson Institute of Preventive Medicine, said: "The reflex DNA approach has substantial benefits to the well-being of the women screened.
"Not only are more affected pregnancies identified, but many fewer women will be made acutely anxious by being notified that they have a positive screening result, and among those women with a positive DNA screening result, almost all will have an affected pregnancy.
"Reflex screening is also safer than conventional screening as it avoids nearly all invasive diagnostic tests in unaffected pregnancies and miscarriages related to these procedures."
Consultant obstetrician Joseph Aquilina, of NHS Barts Health NHS Trust, which participated in the project, said: "The new reflex DNA approach is transformational."
The team is approaching other NHS hospitals to increase uptake of the test, and say it could be spread worldwide, but campaigners fear this is happening without adequate ethical consideration.
A spokesperson for the campaign group Don't Screen Us Out, told The Independent this could have a "long-term profound effect on population of the Down's syndrome Community".
"Our concern around the introduction of [the test] is that there has been no corresponding ethical review of procedures around screening carried out," they added. "When Down's syndrome is identified prenatally, 90% of parents have gone on to end their pregnancy, that statistic alone tells us that we may have a problem with the way screening is carried out."
Join our new commenting forum
Join thought-provoking conversations, follow other Independent readers and see their replies