The Dixon inquiry shames national NHS bodies for their inaction
Analysis: Health correspondent Shaun Lintern looks at what a report on the 20-year cover-up following a baby's death says about the NHS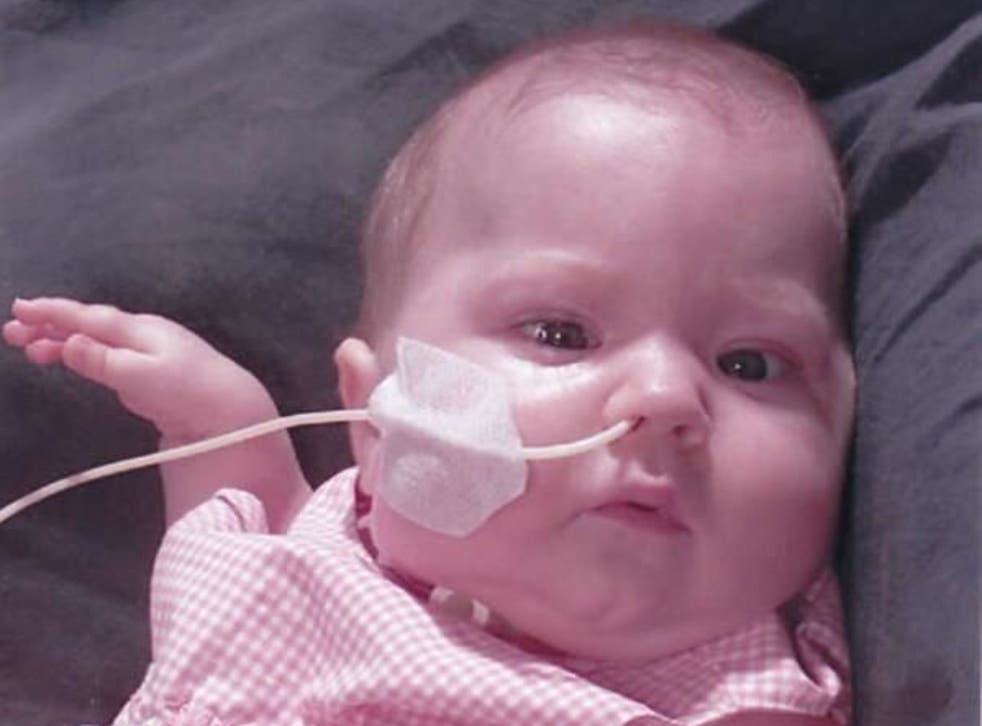 Elizabeth Dixon was 11 months old and "let down by every organisation that should have cared for her", according to a damning new inquiry published today.
The poor care that contributed to her death is bad enough, but her grieving parents were then subjected to what Dr Bill Kirkup, who led the inquiry, called an inhumane burden of trying to get answers about what happened for the next 20 years.
It is telling that at every turn the state dismissed them. Whether it was a "sham" coroner's investigation, a "seriously flawed" police inquiry or the disinterest paid to Elizabeth by NHS England's chief executive Simon Stevens and the former Parliamentary and Health Service Ombudsman, who both singularly turned their back on the family in 2014.
NHS England claimed at the time that it was not an investigative body – a flimsy excuse for an organisation that at the time had responsibility and oversight for patient safety in the NHS and nevertheless was responsible for the commissioning of healthcare services.
It is a recurrent theme in NHS scandals that those commissioning services somehow cannot see that their responsibilities must include the quality of those services and how effectively they operate and respond to poor care.
The Care Quality Commission has no powers to investigate individual cases but did what it could to review Elizabeth's case in 2016 to draw lessons for the wider system on the care of babies like Elizabeth.
Even then it found there were indeed lessons to be learned that the NHS could use to improve. Every year of delay meant those lessons were not learned. One of the key findings of that report and of Dr Kirkup's new inquiry was the failure in managing child blood pressure.
Now in 2020 Dr Kirkup's report not only underlines those findings but shames the inaction of national bodies who are supposed to oversee the NHS. It is another example of poor care and a cover-up being in the 'too difficult' pile.
It is concerning to hear Dr Kirkup say he knows of other families in a similar situation to the Dixons who have legitimate questions and concerns about the care of their loved ones but who have been denied true investigations.
The Dixons told The Independent they believe a new body should be established that has the powers to carry out such inquiries to close the regulatory gap over so called 'historic cases'. That may be where we need to go.
Patient safety minister Nadine Dorries made clear in a House of Commons statement today that she would be ensuring there was both learning and implementation of changes to prevent similar cover-ups from happening again.
But that should not absolve those in authority who could have done more but did not when they were asked for help.
A popular saying in the NHS in recent years has been "the standard you walk past is the standard you accept". There are some in the health service who need to reflect on the findings of the Dixon inquiry and consider whether they are setting their standards high enough.
Register for free to continue reading
Registration is a free and easy way to support our truly independent journalism
By registering, you will also enjoy limited access to Premium articles, exclusive newsletters, commenting, and virtual events with our leading journalists
Already have an account? sign in
Register for free to continue reading
Registration is a free and easy way to support our truly independent journalism
By registering, you will also enjoy limited access to Premium articles, exclusive newsletters, commenting, and virtual events with our leading journalists
Already have an account? sign in
Join our new commenting forum
Join thought-provoking conversations, follow other Independent readers and see their replies