Eat healthily and exercise to avoid diabetes and erectile dysfunction, say experts
'If people can reduce their risk of diabetes through healthier lifestyles, they may also avoid developing this condition'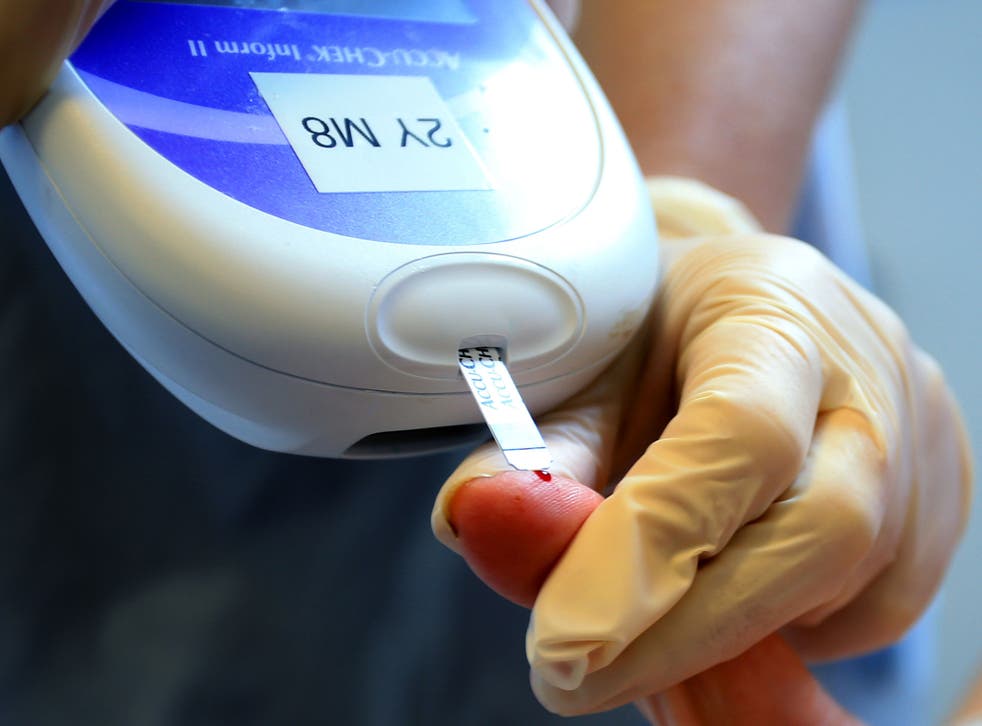 Adopting a healthier lifestyle to avoid becoming diabetic may help men beat erectile dysfunction, a new study suggests.
Being predisposed to type 2 diabetes – linked to unhealthy diets and a lack of exercise – could be behind the condition, research has found.
Scientists looked at data on more than 220,000 men, 6,000 of whom experienced erectile dysfunction.
Using cutting-edge genetic analysis, the team found that having a genetic predisposition to type 2 diabetes was linked with erectile dysfunction, which they said provided evidence that the two are linked.
Co-lead author Dr Anna Murray, of the University of Exeter Medical School, said: "Erectile dysfunction affects at least one in five men over 60, yet up until now little has been known about its cause.
"Our paper echoes recent findings that the cause can be genetic, and it goes further. We found that a genetic predisposition to type 2 diabetes is linked to erectile dysfunction.
"That may mean that if people can reduce their risk of diabetes through healthier lifestyles, they may also avoid developing erectile dysfunction."
Co-lead author Professor Michael Holmes, of the University of Oxford, said: "Our finding is important as diabetes is preventable and indeed one can now achieve 'remission' from diabetes with weight loss, as illustrated in recent clinical trials.
Health news in pictures

Show all 40
"This goes beyond finding a genetic link to erectile dysfunction to a message that is of widespread relevance to the general public, especially considering the burgeoning prevalence of diabetes."
Diabetes UK recommends eating lots of fruit and veg and taking exercise to stave off diabetes.
Co-first author Dr Jonas Bovijn, also from the University of Oxford, said: "We know that there is observational evidence linking erectile dysfunction and type 2 diabetes, but until now there has not been definitive evidence to show that predisposition to type 2 diabetes causes erectile dysfunction."
The study is published in the American Journal of Human Genetics
Register for free to continue reading
Registration is a free and easy way to support our truly independent journalism
By registering, you will also enjoy limited access to Premium articles, exclusive newsletters, commenting, and virtual events with our leading journalists
Already have an account? sign in
Register for free to continue reading
Registration is a free and easy way to support our truly independent journalism
By registering, you will also enjoy limited access to Premium articles, exclusive newsletters, commenting, and virtual events with our leading journalists
Already have an account? sign in
Join our new commenting forum
Join thought-provoking conversations, follow other Independent readers and see their replies