Excessive exercise can cause gut problems, study finds
Effects may be exacerbated by running or exercising in hot temperatures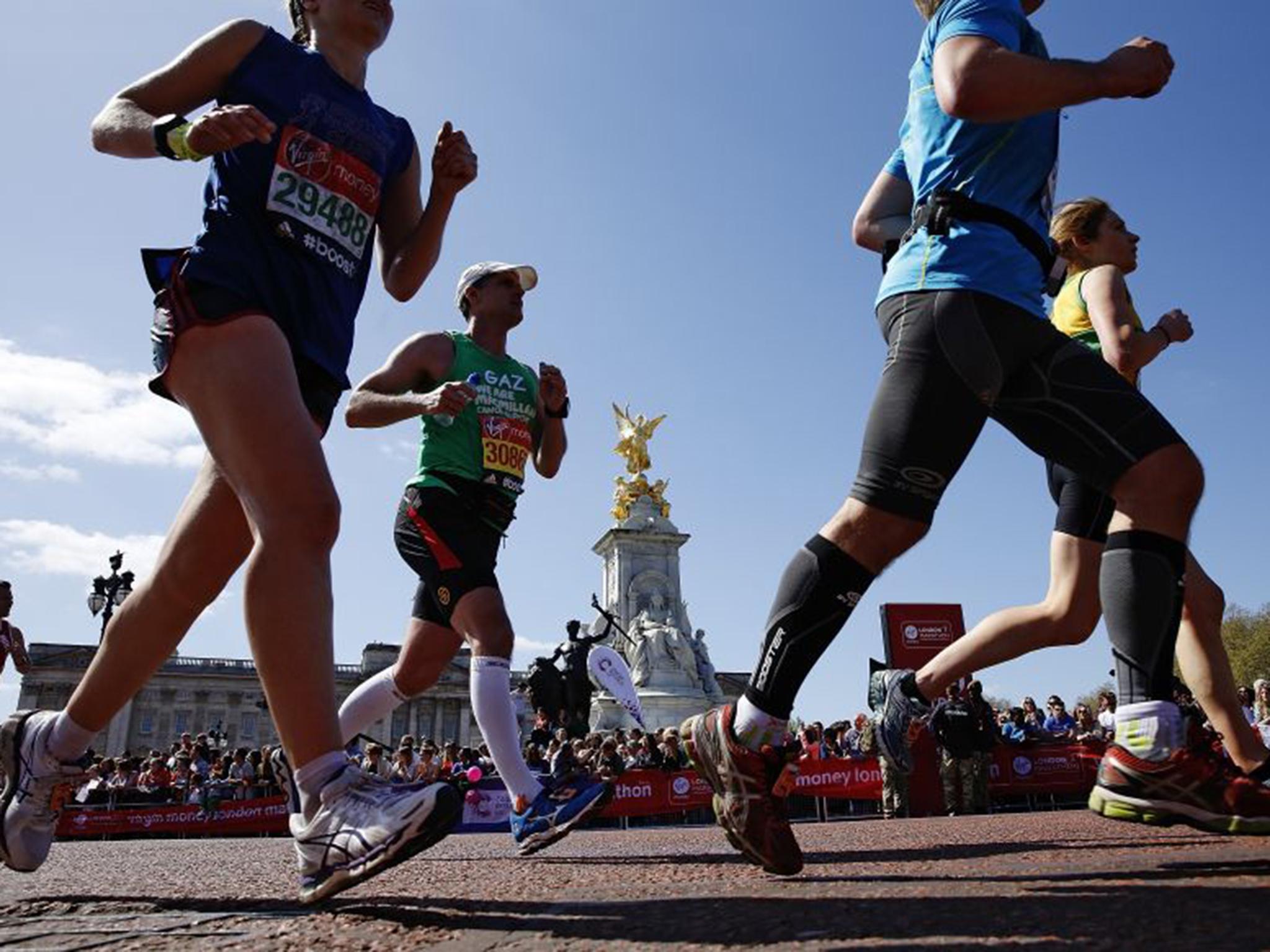 Exercising intensely for more than two hours at a time can lead to gut problems, a new study has found.
Strenuous exercise may damage cells in the intestine, causing short- and long-term digestion problems, according to a team of Australian sports scientists.
Health complications can then arise as toxic substances leak through the injured gastrointestinal wall and into the bloodstream, they said.
The research, published in the journal Alimentary Pharmacology & Therapeutics, indicated these effects may be exacerbated by running or exercising in hot temperatures.
Two or more hours of exercise at 60 per cent of a person's maximum intensity level was the threshold at which gut problems appeared, "irrespective of fitness level," said the study.
"While there is evidence for health benefits of moderate exercise in patients with inflammatory bowel disease or functional gastrointestinal disorders, the safety of more strenuous exercise has not been established," it said.
Dr Ricardo Costa, the study's lead author, said the research – a review of existing studies on the topic from the past 20 years – had confirmed excessive exercise can "compromise gut integrity and function".
However, he added that he and his team had "identified several exacerbating factors which can be controlled, and several prevention and management strategies that can attenuate and abolish the damage and compromised function".
Health news in pictures
Show all 40
"It is recommended that a full gut assessment during exercise should be undertaken by individuals with symptoms of gut disturbances during exercise, to ascertain what is causing the issue and to develop individually tailored management strategies."
The scientists named the condition "exercise-induced gastrointestinal syndrome".
Sports where a high percentage of participants reported gastrointestinal sympoms, such as nausea, stomach bloating, heartburn, cramps and flatulence included 161km ultra-marathons, with 96 per cent of runners experiencing gut problems, and mountain ironman triathlon, with 93 per cent of athletes reporting gut symptoms.
Join our commenting forum
Join thought-provoking conversations, follow other Independent readers and see their replies