NHS delays responsible for glaucoma patients going blind, says watchdog
Warning issued after 34-year-old woman loses her sight following 13 months of delayed NHS appointments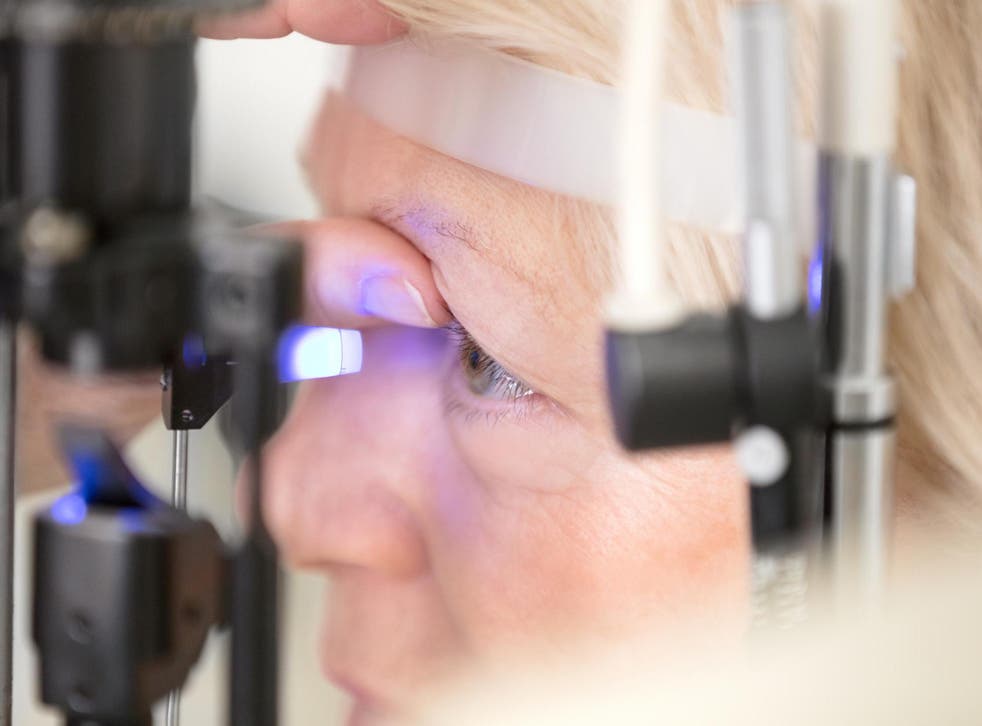 Long delays to treatment on the NHS have been responsible for glaucoma patients losing their sight, a safety watchdog has warned.
The Healthcare Safety Investigation Branch (HSIB) said it had found more than 150 patient-safety incidents involving eye conditions reported by the NHS between April 2017 and December 2018 for which problems with monitoring and follow-up appointments were blamed.
Research has shown that as many as 22 glaucoma patients a month suffer severe or permanent sight loss because their follow-up appointments do not take place quickly enough.
One 34-year-old woman lost her sight after 13 months of delayed appointments.
An investigation of the case by the HSIB found that the patient saw seven different ophthalmologists about her sight after initially being referred by a high-street optician in 2016.
She made numerous telephone calls to services raising concerns about her worsening condition before she underwent laser eye surgery in February 2017.
By that time, her sight had deteriorated so badly that the mother of three was registered as severely sight impaired.
She told investigators the delays had a "catastrophic effect", adding: "I often feel useless and struggle to cope."
UK news in pictures

Show all 50
The HSIB, which was set up by former health secretary Jeremy Hunt to investigate systemic safety risks in the health service, warned that there was inadequate capacity within hospital eye services to meet the needs of glaucoma patients.
The watchdog also revealed how the NHS had failed to act on previous warnings dating back more than 10 years.
Its report, published on Thursday, said standards for follow-up care for glaucoma patients were published in 2009 as well as a safety report detailing incidents of harm and actions required to prevent delays.
"Despite these guidelines and recommendations, lack of timely monitoring of patients with glaucoma has persisted as a patient safety risk," the HSIB said.
It highlighted what it called "risk averse" behaviours by trainee doctors and temporary ophthalmologists who made unnecessary, or unnecessarily frequent, appointments and tests that made capacity issues worse and lengthened delays. It found these doctors were often being used by the NHS to cover shortfalls or to try and create extra capacity.
Glaucoma is the world's leading cause of irreversible blindness and the HSIB warned that the lack of timely follow-up for glaucoma patients was a national safety risk.
Keith Conradi, HSIB's chief investigator, said: "Our patient has suffered immeasurably, living with the effects each day, including not being able to see the faces of her young children or read books to them.
"Despite some national recommendations being made 10 years ago, this continues to happen and will only worsen as the population ages – a 44 per cent increase in the number of people with glaucoma is predicted by the year 2035."
The safety body, which mirrors the approach of the Air Accident Investigation Branch, has now made a series of recommendations to the NHS for how it should improve eye-care services.
This includes NHS England changing the way it funds services, because less is paid for follow-up appointments than initial tests, with new appointments prioritised as a result. The HSIB called on hospitals to be required to collect and report data on follow-up appointments.
The HSIB also asked the Royal College of Ophthalmologists (RCOphth) to review models of care and the workforce needed to deliver the service.
Mike Burdon, president of the RCOphth, said: "We have been campaigning for some time on how the delays to follow appointments results in the loss of vision for patients. The HSIB report and the recommendations are extremely welcomed and must not be overlooked.
"With demand for ophthalmic services predicted to rise by more than 40 per cent over the next 20 years, urgent action is needed, and we look forward to working with NHS England and other key stakeholders to the transformation of ophthalmic services to safeguard the sight of patients."
Register for free to continue reading
Registration is a free and easy way to support our truly independent journalism
By registering, you will also enjoy limited access to Premium articles, exclusive newsletters, commenting, and virtual events with our leading journalists
Already have an account? sign in
Register for free to continue reading
Registration is a free and easy way to support our truly independent journalism
By registering, you will also enjoy limited access to Premium articles, exclusive newsletters, commenting, and virtual events with our leading journalists
Already have an account? sign in
Join our new commenting forum
Join thought-provoking conversations, follow other Independent readers and see their replies