GPs earning over £150,000 to be forced to disclose their income under new NHS contract
Doctors' leaders expect a 'very small minority' of 42,000 GPs to be above the threshold
Alex Matthews-King
Health Correspondent
Thursday 31 January 2019 20:26 Comments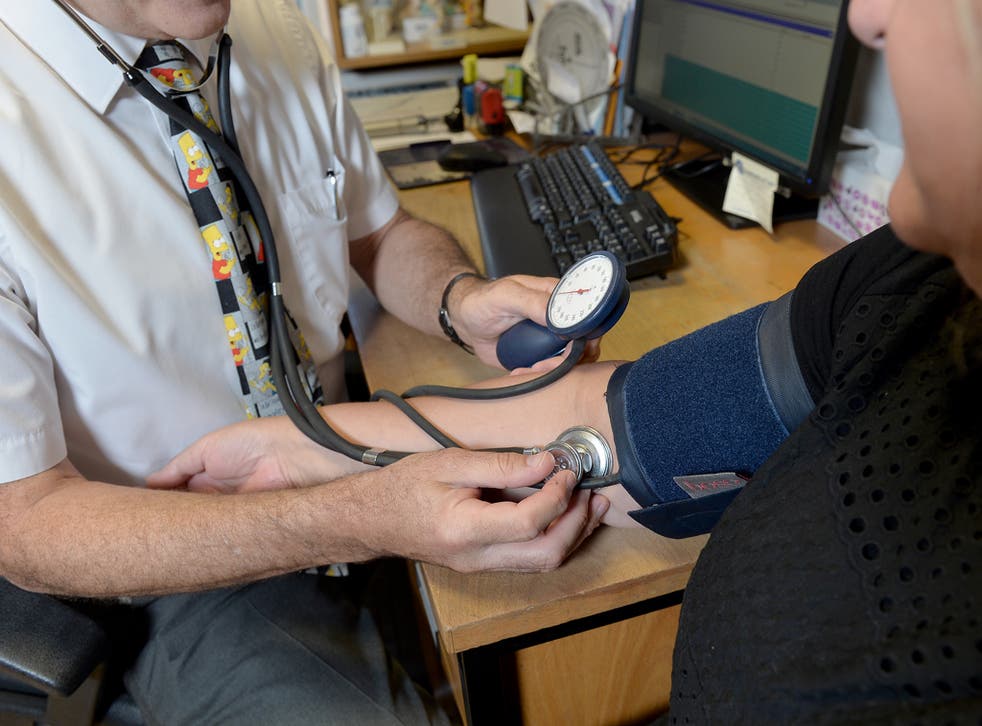 GPs earning more than £150,000 a year from NHS funding will have their names published under a new five-year contract between the NHS and the doctors' trade union the British Medical Association (BMA), it was announced this week.
The change is part of a health service "transparency drive" which will bring top earning GPs, usually partners who own their practice, in line with senior managers in hospitals or other NHS bodies.
However, it is not clear how many GPs would be affected by the move, which take effect in 2021. Official figures suggest the average GP earns £92,500 but this includes those working less than full time and won't account for private income or expenses.
There are around 42,000 GPs in England and the BMA said it expects only a "very small minority" will go above the threshold.
Health news in pictures

Show all 40
Dr Richard Vautrey, chair of the BMA's GP committee, told the magazine Pulse that GPs should not be exempt from pay transparency.
"[NHS managers] have their pay published in a public way," Dr Vautrey said. "So we accept GPs who earn more than £150,000 from NHS earnings, for their pay to be published from 2020."
The contract will also fund 22,000 nurses, physiotherapists, pharmacists and other staff in GP surgeries. NHS England says the move will free up GP time for complex patients who need longer appointments to help them stay healthy and out of hospital, leaving pharmacists to take on prescription issues and physiotherapists to handle common complaints like sprains and back pain.
However, Rachel Power, chief executive of the Patients Association warned this must not create "more barriers" to seeing a doctor or make staff pressures elsewhere worse.
Dr Dean Eggitt, a GP in Doncaster and chief executive of its local medical committee, said he had "given up on GPs replacing GPs in the workforce".
In future they will work like hospital consultants, managing a team of other professionals, and he has been pioneering this in Doncaster.
"As there is also about to become a huge loss of nurses who are due to retire, my mind is quite clearly fixed on pharmacists working as 'see, assess and treat' [regarding clinical cases].
"I currently have one running a heart failure clinic and another working as a first contact practitioner."
However, he said, there needs to be a "big PR campaign" from the government to help patients understand how these new roles will work and what they can and can't do.
There is also the question of where nurses and other medical workers will be found to supplement GPs, with more than 100,000 full-time posts vacant across NHS hospitals.
Support free-thinking journalism and attend Independent events
The Liberal Democrats said the deal was another example of the Tory party's "incoherent and ad hoc" approach to staffing the NHS.
"The Conservative government has a track record of failing to tackle the shortages in health staff, not least cutting funding to community pharmacies in recent years," Lib Dem health spokesperson Judith Jolly said. "While additional staff are welcome, the real question is – where they will come from? People deserve better."
Ms Power said the change "holds promise" for addressing waiting times and waits for tests that shouldn't need a hospital visit, but said success "remains to be seen".
"Making greater use of allied health professionals and pharmacists to free up GPs' limited time, so they can spend longer with patients with more complex needs, seems the right call," she added. "But it must be achieved without accidentally erecting barriers to patients being able to see a GP when they need to."
Register for free to continue reading
Registration is a free and easy way to support our truly independent journalism
By registering, you will also enjoy limited access to Premium articles, exclusive newsletters, commenting, and virtual events with our leading journalists
Already have an account? sign in
Join our new commenting forum
Join thought-provoking conversations, follow other Independent readers and see their replies