'Phenomenal' non-beating heart transplant operation will slash waiting lists by nearly half, doctors say
Exclusive: Revolutionary procedure that transplants non-beating hearts and 'restores' them with energy will see 42 per cent more life-saving operations carried out in UK each year, doctors say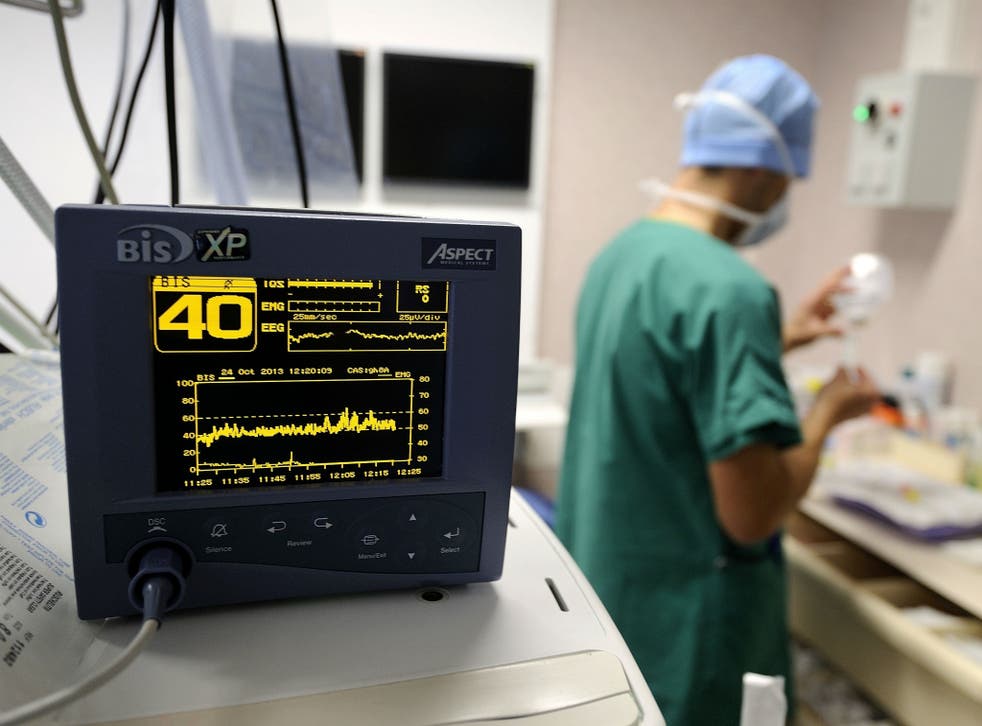 A revolutionary procedure is set to slash waiting lists for heart transplants by nearly half within the next few years, The Independent can reveal.
As part of a new programme about to be rolled out across the UK, medical staff are able to take non-beating hearts from dead patients and successfully transplant them into the recipient's body — a procedure that could curb the deadly shortfall in organ donations.
The operation, known as circulatory determined dead donors (DCD), will see the number of sick people waiting for heart transplants cut by more than 40 per cent, according to doctors involved in the programme.
They said the "phenomenal" procedure, which is currently being piloted out in three UK hospitals and is about to be introduced in three more, will lead to an additional 80 heart transplants being carried out in the UK. There are currently on average 190 traditional brain-dead heart transplants carried out in Britain each year.
Before the operation was introduced in the UK in 2015, surgeons were only able to transplant beating hearts following the diagnosis of "brain death" (DBD), when the donor's brain is no longer working but the heart is still be beating.
But results of the new operation, which sees the non-beating heart restored with energy from a "beating machine" as it is transported from the donor to the recipient, are comparable, if not better, than transplants from brain-dead donors – with a 90-93 per cent survival to discharge rate.
It comes as the NHS warned that a reluctance to talk about transplants was contributing to a deadly shortage of organs donation, after figures revealed more than 450 patients waiting for a new organ died last year because families, unsure of their deceased relatives' wishes, declined to donate.
The number of donors for the traditional brain-death procedure has also plateaued due to improvements in treatment for traumatic brain injuries, meaning fewer patients are becoming brain dead in the first place. This has been coupled with a growing number of patients requiring heart transplants, leading to ever-growing waiting lists.
In a sign of the detrimental effects of long waiting times, at least 10 per cent of people on the heart transplantation list currently die while waiting, while 30 per cent have to be taken off because they've had to wait so long that they've become too sick to be transplanted.
A total of 457 people died last year while on the transplant waiting list, while a further 875 were taken off it, mainly because of ill health, with many dying shortly afterwards. As of last week there were 6,414 people in need of a new organ on the UK transplant waiting list.
Doctors at Papworth Hospital in Cambridge were the first in Europe to successfully perform the operation in March 2015 after identifying the new source of donor hearts. They have carried out 30 operations since then, which has seen the heart transplant rate at the hospital increase by more than a third.
Simon Messer, cardiothoracic transplant registrar who helped pioneer the project at Papworth, told The Independent he and his team were "delighted" with the procedure, describing it as "phenomenal".
"Previously we couldn't use these hearts for transplantations because the heart has stopped beating, but this procedure sees the organ restart using a beating machine, which restores the energy supply during the journey from the donor hospital to the recipient hospital," he said.
"We're delighted. It's a phenomenal programme and such a fantastic operation, because you've got people with complete, end stage heart failure, and it can bring them back to their normal form."
The first DCD heart transplant was carried out in Australia in 2014, but the UK has since been performing them at a much faster rate, having carried out double the number that Australian surgeons have. The programme has so far been rolled out at Papworth, Harefield and Manchester, and is set to begin at Newcastle, Glasgow and Birmingham within the next year.
Explaining the significance of the new procedure, Dr Messer added: "It will be a massive contribution to the UK because the UK is the only country in Europe and one of two countries in the world that's doing DCD heart transplantations. We're well ahead of the Australians in terms of heart transplantations.
"The rest of the world is interested because they've seen our results, and the patients with us who have survived. Doctors from the Netherlands, France, Spain, Canada and others have been here to see how it's done and learn the techniques. But none of them have rolled it out yet."
One of those who has received the revolutionary heart transplant is Tom Shing, an agricultural engineer from Hertfordshire, who had been waiting on the transplant waiting list for two years before he was put on the waiting list for the new operation, and became the seventh person in the world to undergo it.
Mr Shing, now 25, who was diagnosed with cardiomyopathy, said: "I don't know whether I would have got a DBD heart – because of the type of match I needed. One of the matches is your height; well I'm 6ft 3in which eliminated a lot of potential donor hearts.
"They said it would be very hard to find a donor on the normal list. You also need to find the right blood type – there are a lot of other things on the list."
Within seven hours of the surgery, Mr Shing was out of bed and doing exercises with a physiotherapist, and within 10 weeks he was wakeboarding.
As part of Organ Donation Week 2017, which is taking place between 4-10 September, doctors and heart transplant patients are encouraging people to sign up to the NHS Organ Donor Register.
Health news in pictures

Show all 40
Mr Messer said: "DCD heart transplantation is an amazing development that has saved the lives of dozens of patients dying of end-stage heart failure.
"However, we need more people to sign up to the Organ Donor Register as currently due to severe donor organ shortage, 43 per cent of patients on the elective heart transplant waiting list will either die or deteriorate to the extent that they are permanently removed from the waiting list."
A DCD heart transplant costs around £25,000 more than a DBD procedure, and at present, in the UK, is paid for through fundraising.
Register for free to continue reading
Registration is a free and easy way to support our truly independent journalism
By registering, you will also enjoy limited access to Premium articles, exclusive newsletters, commenting, and virtual events with our leading journalists
Already have an account? sign in
Register for free to continue reading
Registration is a free and easy way to support our truly independent journalism
By registering, you will also enjoy limited access to Premium articles, exclusive newsletters, commenting, and virtual events with our leading journalists
Already have an account? sign in
Join our new commenting forum
Join thought-provoking conversations, follow other Independent readers and see their replies