Superbugs can remain on hospital gowns and surfaces after decontamination, study says
'This shows that spores are becoming resistant,' scientist says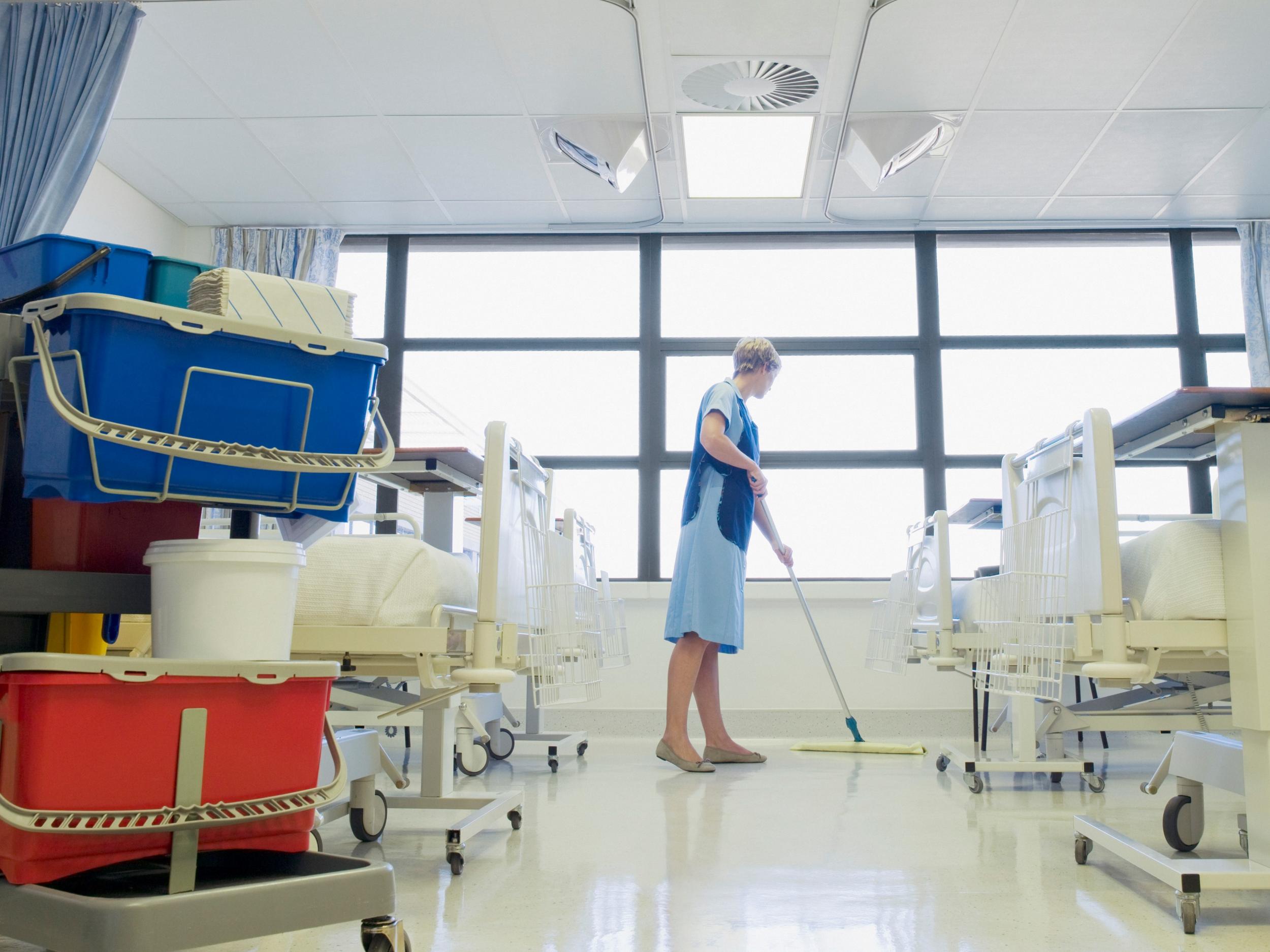 Surgical gowns in hospitals may still carry deadly superbugs even after being thoroughly sterilised, a study has found.
Researchers tested the effectiveness of disinfectants on single-use gowns, floors and stainless steel surfaces that had been contaminated with the common hospital bacterial infection C difficile (​Clostridium difficile).
C difficile bacteria are able to form hardy spores. The researchers diluted tiny quantities in water and showed they were able to contaminate gowns after a fairly short period of exposure.
Patients waiting for surgery change into gowns and slippers to minimise the spread of contaminants from outside to the wards.
Researchers found the garments could be contaminated quickly by coughs and sneezes on the wards.
Health news in pictures
Show all 40
The gowns were then decontaminated with strong disinfectants for 10 minutes after the test, in line with Department of Health guidelines.
"The spores of the bacteria were able to grow after decontamination," said Dr Tina Joshi, a microbiologist and lead researcher on the study from the University of Plymouth.
"This shows that spores are becoming resistant – and we need to reconsider how we decontaminate and employ hygiene measures in hospitals."
Bacteria's increasing resistance to antibiotic drugs that are used to treat infections is a mounting health crisis which experts warn could return medicine to "the dark ages".
Hospitals, kitchens and many other organisations rely on strong disinfectants to prevent bacteria building up on surfaces and infecting vulnerable people.
The latest study, published in the journal Applied and Environmental Microbiology shows current disinfection best practice might not be enough to limit this.
"In an age where infections are becoming resistant to antibiotics, it's worrying to think that other bacteria are becoming resistant to biocides," Dr Joshi added.
"C difficile is a really nasty superbug and it's so important that hospitals stop it from spreading.
"This study shows that, even when we think an item has been suitably cleaned, it hasn't been necessarily – 1,000 parts per million of chlorine just isn't enough as the bacteria survived and grew after disinfection."
Support free-thinking journalism and attend Independent events
The research could lead to higher concentrations of disinfectants being used to keep hospitals sterile, and warnings not to wear gowns outside, where bacteria could spread.
Join our commenting forum
Join thought-provoking conversations, follow other Independent readers and see their replies