Ian Paterson: Rogue breast surgeon hid in plain sight due to 'dysfunctional' healthcare system, says inquiry
Report describes 'wilful blindness' on behalf of managers after Paterson subjected hundreds of women to painful, life-changing and unnecessary surgery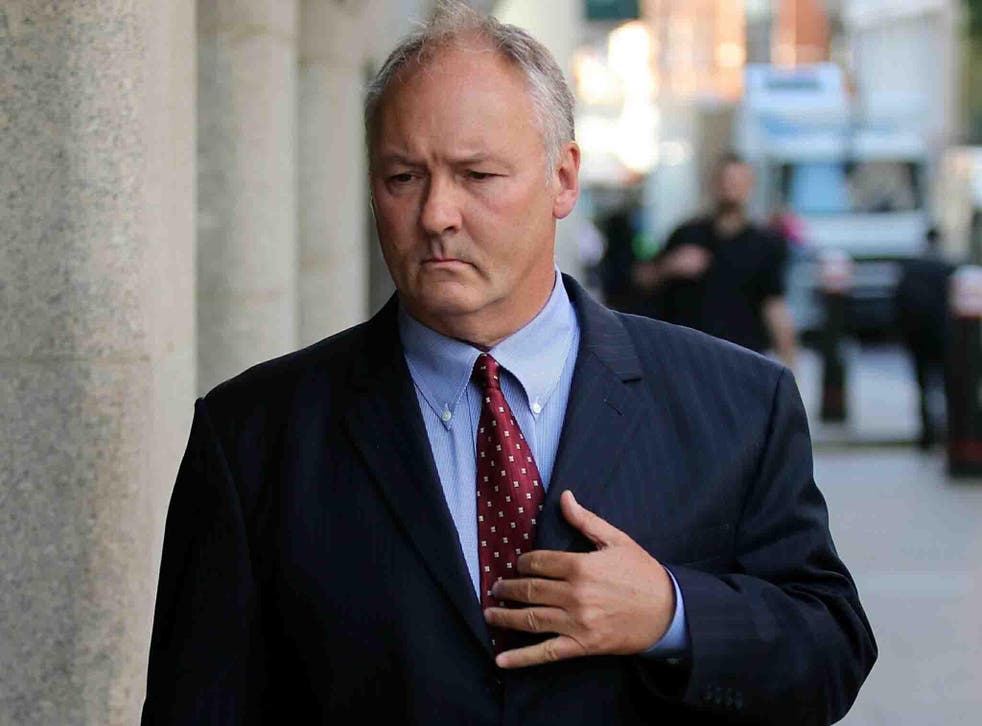 Hundreds of potential victims of convicted breast surgeon Ian Paterson may still not have been identified after an independent inquiry found nearly a third of patients it spoke to had not been contacted.
Paterson is serving 20 years in jail after being convicted in 2017 of carrying out unnecessary surgery on hundreds of women over a period of more than 20 years.
An independent inquiry led by the former Bishop of Norwich, the Rt Rev Graham James found he was "hiding in plain sight" for years and allowed to harm hundreds of women because of a healthcare system that was "dysfunctional at almost every level".
It found between 1998 and 2011 more than 6,600 patients were treated at Spire Healthcare by Ian Paterson and more than 4,400 NHS patients. The report reveals he also carried out unnecessary surgery on children.
The Rt Rev James said: "These are very large numbers. Even now there are Paterson patients who have not been recalled and those treated in the private sector have not been given an ongoing care plan. The recall of patients must be completed and this failure remedied."
Speaking to The Independent, the Rt Rev James said he was worried there were many more patients who had not been followed up, adding: "We don't really know what the numbers are. But you only have to look at the numbers he had in total, it's thousands."
The report called on University Hospitals Birmingham Foundation Trust and Spire Healthcare to check all Paterson patients have been recalled and demanded a new national framework for the recall of patients to be created.
The Rt Rev James said the testimony he had heard from patients was "harrowing" and many of them remained traumatised by what he described as "the wickedness" of Ian Patterson.
Publishing his report into the scandal today, the Rt Rev James said he had referred five doctors and nurses for investigation by the General Medical Council and Nursing and Midwifery Council over their failures to take action which could have stopped Paterson sooner.
He also revealed he had asked West Midlands Police to investigate one complaint and described how managers had failed to act because of a "wilful blindness" and desire to seek reassurance in data.
The report said: "This report is not simply a story about a rogue surgeon. It would be tragic enough if that was the case, given the thousands of people whom Ian Paterson treated. But it is far worse. It is the story of a healthcare system which proved itself dysfunctional at almost every level when it came to keeping patients safe, and where those who were the victims of Paterson's malpractice were let down time and time again."
He said there were many guidelines and regulations in place during Paterson's years of practice which were "disregarded and ignored".
Some staff who should have spoken out about Paterson will have to "live with the guilt" of not having done so, he said.
In total 211 witnesses gave evidence to the inquiry about the care received by 177 patients.
Health news in pictures

Show all 40
The Rt Rev James said Paterson had left a "terrible legacy" for thousands of patients with "opportunities to stop him missed time after time".
Deborah Douglas, who led the campaign for an inquiry along with other victims, told The Independent she was worried about how the government would respond to the recommendations.
She said: "Our fight doesn't finish until all the recommendations are implemented by the government.
"We have not got this far just to sit back now."
Lesley Cuthbert, who had surgery for cancer which she didn't have, said she was left "shocked and upset" when she learned what had been done to her.
She said: "He should have been stopped in 2003, and my surgery was in 2006. If he had been stopped in 2003 I would never have had to go through this."
The inquiry called for a new single national database to record performance data on senior doctors working across both the NHS and private hospitals which should be accessible to the public as well as managers.
The landmark report, unveiled to victims in Birmingham today, also recommended patients be warned about key risks in the way private hospitals operate including the lack of key emergency services such as intensive care.
But the inquiry appeared to back away from firm recommendations to end the so-called "practising privileges" process which allows doctors to work privately in a hospital with little corporate responsibility for their actions. The report said only that the government should address "as a matter of urgency this gap in responsibility and liability".
The Rt Rev James told The Independent he was not "passing the buck" by failing to make specific recommendations to tackle private hospitals avoiding liability for poor care, adding: "What I want is for the principles of the recommendations to be accepted. We have said it's got to end."
He said the consequences for the government of not taking action would mean "people would be less safe in the private sector than they are in the NHS. I cannot think the government wants people to be less safe."
"You only have to listen to our very senior clinicians panel to know that they're not convinced that something like this could not happen again. And it needs prevention.
"For example, appraisal and revalidation are not in themselves ways of preventing this happening again. So there are good things that have happened, undoubtedly, but they are insufficient. It's not enough."
The inquiry called on the government to take urgent action to provide better insurance cover for patients treated privately after Paterson's insurers, the Medical Defence Union, used its discretion to withdraw cover for Paterson, leaving patients without any prospect of compensation. An out-of-court settlement later saw the NHS and Spire Healthcare pay £37.5m.
It has also called for the creation of a new right for private patients to be able to complain about their care. At the moment patients treated by private hospitals who do not subscribe to an existing service have no right of appeal.
Other key recommendations include:
Whenever a clinician is investigated and there is a risk to safety, they should be suspended;
Patients should be given time to consider surgery before consenting to be treated;
Patients should receive as standard letters written in simple understandable language about their condition and treatment. This should be sent to the patient with their GP copied in; and
The Care Quality Commission should urgently check all hospitals are ensuring doctors discuss cases as part of multidisciplinary team meetings with other clinicians.
The inquiry report was critical of the CQC, saying: "We note, with regret, that the CQC's chief executive did not attend the evidence session with the inquiry. This was out of line with other regulators whose chief executives fully engaged with us. We do not believe the CQC approached the inquiry with the level of seriousness and priority we would expect from an organisation that was in existence when Paterson was practising, and which patients felt had let them down."
In response the CQC said the chief executive Ian Trenholm had only been in post for six weeks when the evidence session was held, and it agreed with the inquiry that chief inspector of hospitals Ted Baker would represent the watchdog.
It added: "Throughout the course of the inquiry, we have remained committed to cooperating in any way we could in order to ensure learning for all parts of the system so that people are not harmed in this way again."
David Rowland, director of the Centre for Health and Public Interest think tank, said the report was "disappointing", adding "it will do nothing to prevent something similar from happening again".
He said: "Paterson will have made huge sums from overtreating his patients, as will the private hospital company where he worked, but the inquiry says nothing at all about this systemic risk which lies at the heart of the private hospital business model.
"Simply tweaking the current regulatory framework in the way suggested will not make patients receiving care in private hospitals any safer. The recommendation to make NHS patients aware of the risks associated with having an operation in a private hospital whilst being content to leave these risks in place is quite frankly astonishing."
Responding to the report, health minister Nadine Dorries said: "I deeply regret the failures of the NHS and the independent sector to protect patients from the devastating impact of Paterson's malpractice.
"It is essential we all respond quickly and effectively to the lessons of this inquiry, giving every patient the confidence that the care they receive is safe and meets the highest standards.
"We will give thorough and detailed consideration to this report and its findings and will provide a full response in due course."
Join our new commenting forum
Join thought-provoking conversations, follow other Independent readers and see their replies