Ian Paterson: How breast surgeon 'mutilated' hundreds of women over two decades
Ian Paterson would perform unnecessary mastectomies, leaving some patients at higher risk of breast cancer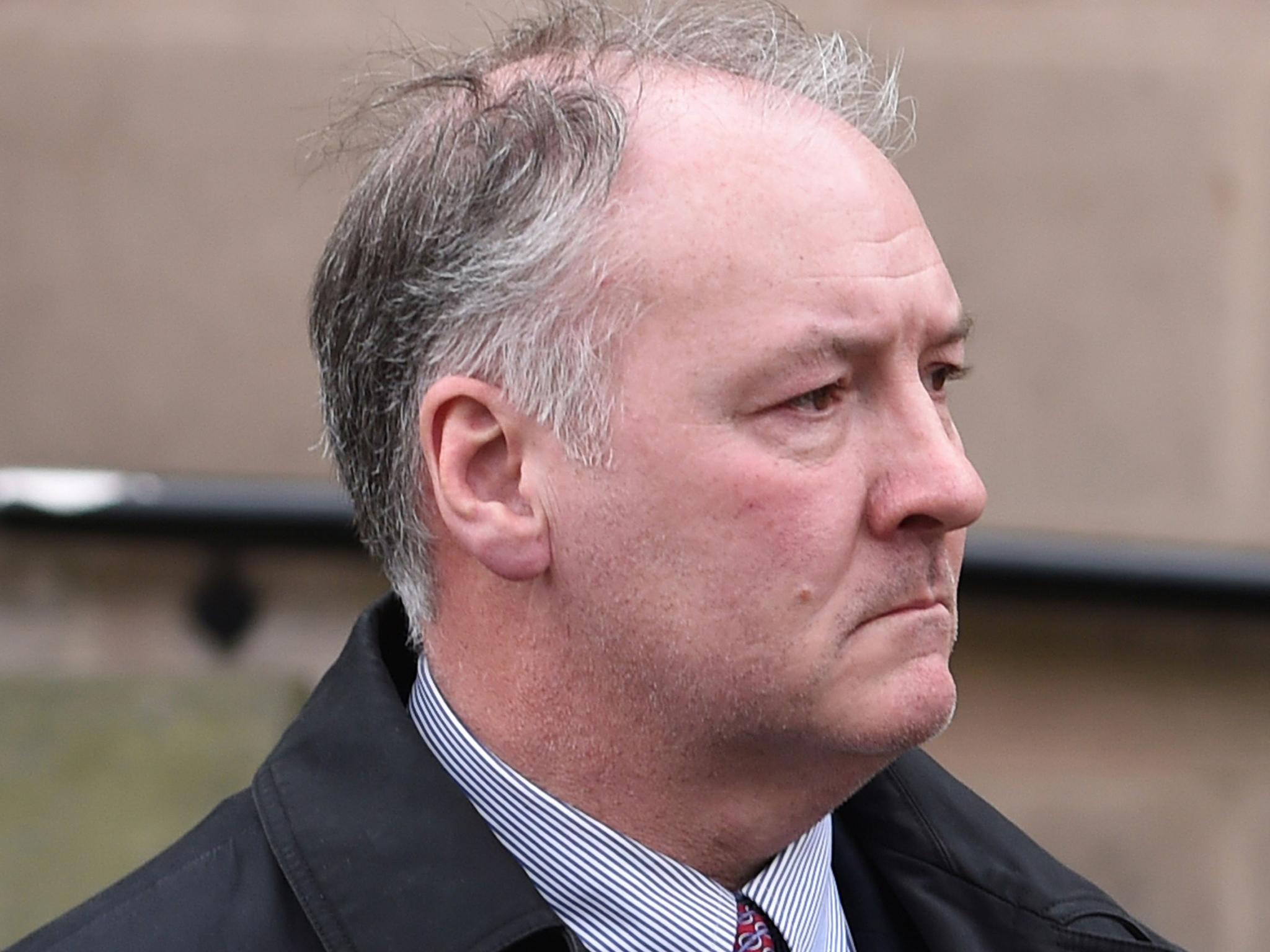 Hundreds of women were subjected to painful, life-changing surgery at the hands of convicted breast surgeon Ian Paterson, who was able to "hide in plain sight" in NHS and private hospitals across the midlands for more than two decades, an independent inquiry has said.
Paterson was a charismatic surgeon, who won over his patients and was described as "charming" with a good bedside manner.
But in reality he was lying to many of the women who were referred to him. In some cases he told them they had cancer and needed mastectomies, the removal of their breasts, when they didn't have the disease at all.
Some patients who did have cancer were left at risk of developing the disease after Paterson invented an unofficial tissue-sparing procedure that left behind breast tissue. Around 1,200 NHS patients went under Paterson's knife for mastectomies. Around 675 of them have now died.
Paterson was able to avoid scrutiny and continue mutilating women for more than two decades because of the way he was able to work across both the NHS and private hospitals in Solihull. Despite concerns about him dating back as far as 1998, no action was taken until 2011, when he was suspended by the Heart of England Foundation Trust.
The inquiry, led by the the former Bishop of Norwich, the Rt Rev Graham James, has referred five doctors and nurses to the General Medical Council and Nursing and Midwifery Council for investigation over their failures to take action. The report said: "This report is not simply a story about a rogue surgeon. It would be tragic enough if that was the case, given the thousands of people whom Ian Paterson treated. But it is far worse. It is the story of a healthcare system which proved itself dysfunctional at almost every level when it came to keeping patients safe, and where those who were the victims of Paterson's malpractice were let down time and time again."
Health news in pictures
Show all 40
Eventually in 2017, Paterson was jailed for 20 years for 17 counts of wounding with intent against 10 of his victims. A total of 750 women received total compensation of more than £37m in an out-of-court settlement involving the NHS and Spire Healthcare, the private company that allowed Paterson use of its facilities at Spire Parkway and Spire Little Aston hospitals.
He worked there under what is called "practising privileges", where clinicians carry out their own practice, effectively renting space from the private hospital with minimal attempts to monitor him.
One of the questions being examined at today's independent inquiry will be why concerns about Paterson did not lead to action that would prevent such mistakes from happening again.
Paterson was employed by the Heart of England NHS trust in 1998, but even before this he was known to be a risk. His previous hospital, Good Hope Hospital, had suspended him for two years and carried out an investigation into his practice. But these fears did not stop him working unsupervised in the NHS.
While Paterson was liked by his patients, he was not a team player and was found to be difficult to work with by an earlier review. His colleagues became concerned about the surgeries he was carrying out, and in 2003 an audit of 100 cases called into question his competence and highlighted the risk to women he was creating by leaving behind breast tissue.
Despite these early warning signs, the NHS did not take sufficient action at the time and failed to consider that what Paterson was doing was a breach of consent and in effect constituted an illegal assault against the women.
Sir Ian Kennedy's report said: "Had this lack of proper consent been identified and dealt with properly by senior managers in 2003 or earlier, as it should have been, events would probably have taken a different course. But, despite being referred to by concerned clinicians in 2003 and again by an external expert in 2007, the question of lack of consent was not formally raised by senior managers until mid-2011."
For years Paterson was able to carry on his surgeries with hundreds of women being harmed as a result of the dysfunctional governance in the NHS and the lack of sharing of information.
Paterson was eventually suspended in 2011 and a recall of his patients was started. It was then that the full horror of what had been happening began to emerge.
He was eventually suspended by the General Medical Council in 2012 and finally struck off as a doctor in 2017, when he was also jailed.
He has never spoken publicly about why he did what he did and declined to be interviewed by the Rt Rev James's inquiry but he did provide a written statement, although this has not been published.
Asked why he wouldn't make this public the Rt Rev James said: "I think it would satisfy him enormously to have his witness statement released and I don't think I would want to privilege him above all the other witnesses. Of all the things for the Patterson report to do, to privilege Ian Paterson would be a very bad thing indeed."
Asked what sense he had gained of Paterson he said: "I only have a sense of somebody who I think still believes he is wrongfully imprisoned."
Join our commenting forum
Join thought-provoking conversations, follow other Independent readers and see their replies