Jeremy Hunt to announce five new medical schools as part of bid to train 1,500 extra doctors
Emphasis on training doctors in areas with staff shortages will expand university places in Sunderland, Lancashire, Canterbury, Lincoln and Chelmsford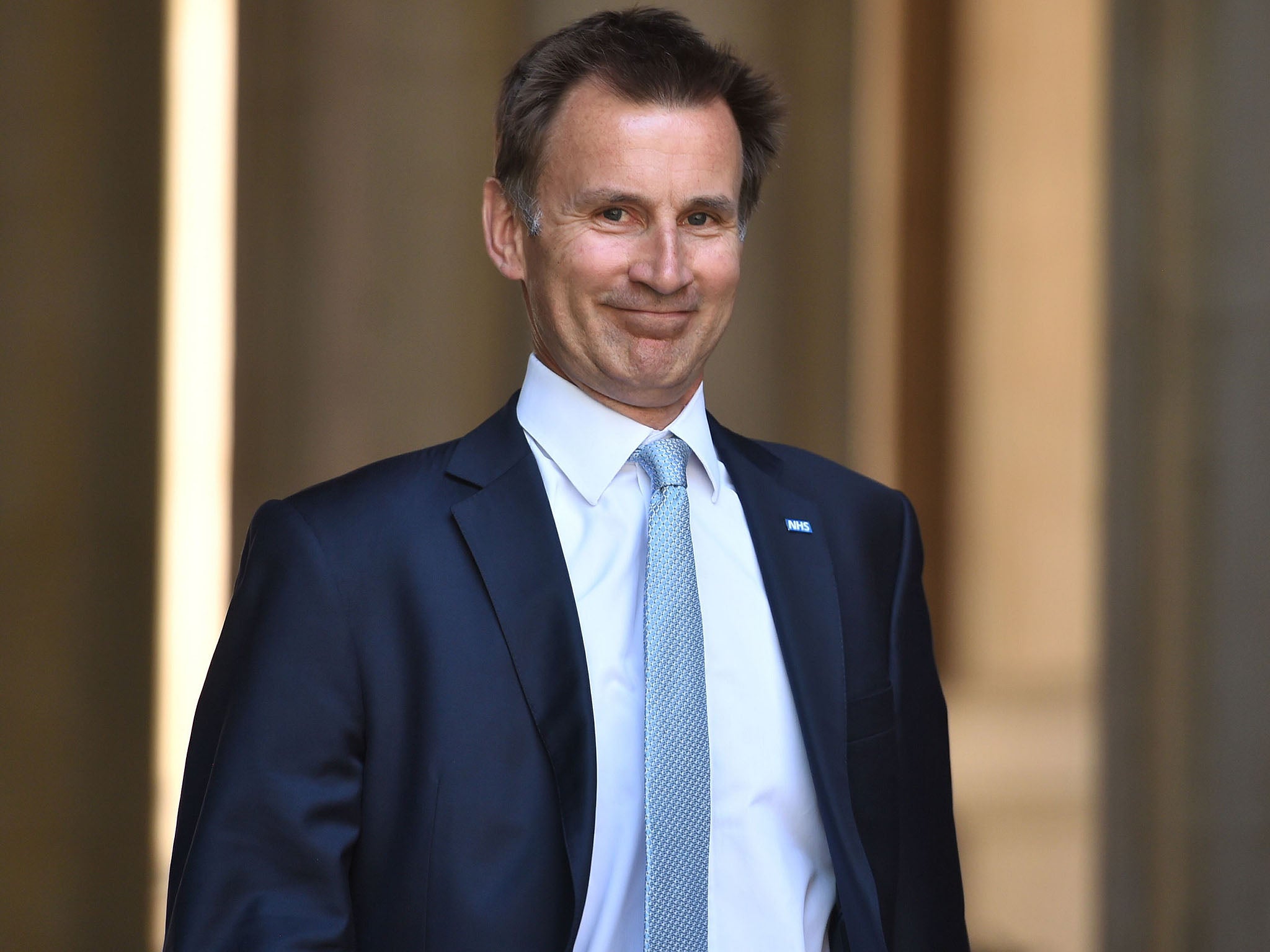 England will open five new medical schools in September as part of a drive to boost doctor numbers and ensure there are enough staff in parts of the country which are struggling to recruit.
New medical schools will be established in Sunderland, Lancashire, Canterbury, Lincoln and Chelmsford, Health and Social Care Secretary Jeremy Hunt is due to announce today.
These schools will deliver a large chunk of the 1,500 new training places which the Secretary of State pledged would make the UK "self-sufficient in doctors" by 2025.
The pledge was made at the 2016 Conservative Party Conference, alongside a quietly shelved scheme to tie doctors to the NHS for four years after training.
This is the first time in 12 years that new schools have been established and – alongside an expansion of existing courses – 90 per cent of new places are outside of London.
There is a substantial evidence that a large proportion of doctors stay in the regions where they trained and parts of Lincolnshire and the North East are among the hardest hit by medic shortages.
"Setting up five new medical schools is part of the biggest ever expansion of our medical and nursing workforce; which will help us deal with the challenges of having around one million more over 75s in 10 years' time," said Mr Hunt.
"These schools are being set up in parts of the country where it can be hard to recruit and attract new doctors – but will benefit doctors everywhere as we start to eliminate the rota gaps that add so much pressure to their work."
Places have also been preferentially allocated to schools which have a proven track record for producing in-demand medical specialities, such as psychiatrists and general practitioners.
As well as those who have good feeder networks to help pupils from disadvantaged backgrounds get into medical training.
GP numbers have plummeted in recent years despite another Government pledge to train 5,000 more by 2020.
Three out of four doctors say they have staff shortages on wards, with many saying they no longer feel able to give safe care because of relentless pressure in underfunded NHS services.
Professor Ian Cumming, chief executive, Health Education England, said the new places show the Government's "real commitment" to ensuring the NHS has the doctors in needs.
"This major expansion of 25% additional medical students has allowed both the creation of many new medical schools and an expansion of student numbers in existing medical schools," he added.
New medical schools are based at the University of Sunderland, Edge Hill University, The Univeristy of Lincoln (in partnership with the University of Nottingham), a joint school at University of Kent and Canterbury Christ Church, and Anglia Ruskin University.
Join our commenting forum
Join thought-provoking conversations, follow other Independent readers and see their replies