Johnson & Johnson Covid vaccine under review by EU regulators over blood clots in US
Rare incidents spark review ahead of expected EU rollout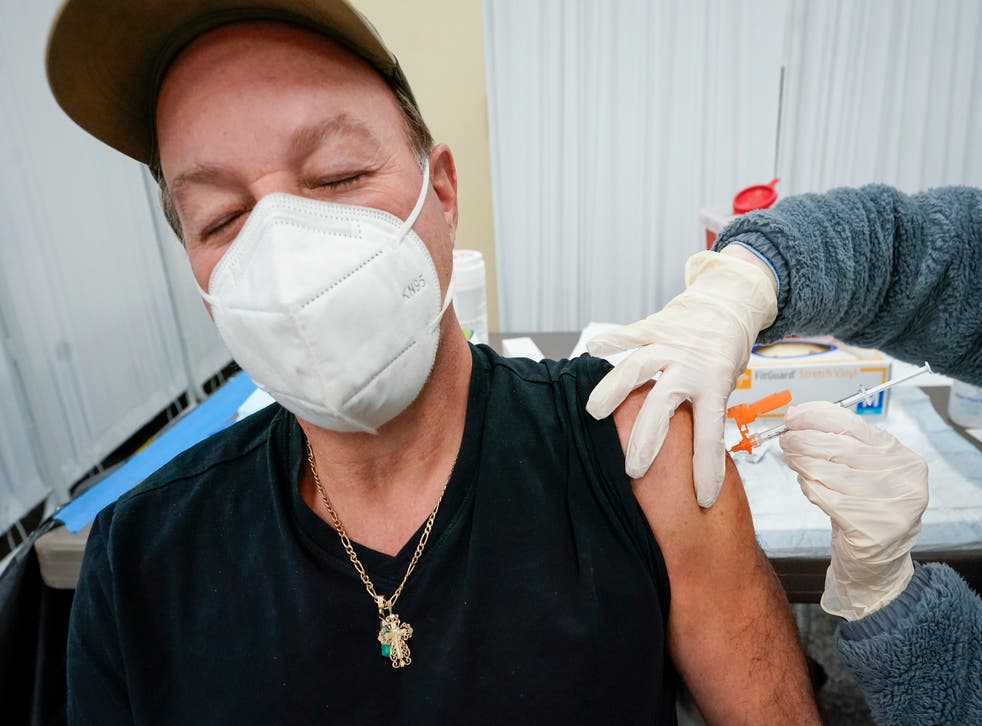 Leer en Español
The European Union's drug regulator is reviewing rare blood clots in four people in the United States who received Johnson & Johnson's Covid-19 vaccine.
Johnson & Johnson (J&J) said it was aware of the reported blood clots, and was working with regulators to assess the data and provide relevant information.
"At present, no clear causal relationship has been established between these rare events and the Janssen Covid-19 vaccine," the company said in an emailed statement.
Of the four serious cases of clotting and low platelets, three occurred in the United States during the rollout of J&J's Janssen vaccine, the European Medicines Agency (EMA) said. That was in addition to one person who died from a clotting disorder reported in J&J's clinical trial.
The EMA safety committee has also been looking at the link between AstraZeneca's jab and very rare blood clots.
In a report on Friday, the EMA's safety committee said unusual blood clots linked with low blood platelets should be listed as very rare side effects of the AstraZeneca vaccine.
It has also started to investigate reports of capillary leak syndrome - which causes blood vessel swelling and a drop in blood pressure - in five people who received the AstraZeneca vaccine. The safety panel said it was not clear whether these were linked with the vaccine. AstraZeneca did not immediately respond to a request for comment.
"It's too early to comment on the signal of capillary leak with the AZ vaccine, or clots with the Janssen vaccine, but from what we've seen in the last few weeks, the EMA's PRAC (Pharmacovigilance Risk Assessment Committee) will doubtless assess all the evidence they have as thoroughly and quickly as possible," he said.
Dr Jesse Goodman, an infectious disease expert and former chief scientist for the US Food and Drug Administration, said on Thursday that he was "fairly convinced" the very rare blood clots were linked with the AstraZeneca vaccine, but said the risk during an active outbreak from Covid "is much higher."
Some European countries have restricted the use of the AstraZeneca after a link was found. In the UK, under-30s will be offered an alternative jab after a review by the government's health regulator.
J&J's Janssen vaccine is currently only used in the US but was approved for use in the EU last month. The vaccine's rollout is expected to start in the next few weeks.
Additional reporting by Associated Press
Register for free to continue reading
Registration is a free and easy way to support our truly independent journalism
By registering, you will also enjoy limited access to Premium articles, exclusive newsletters, commenting, and virtual events with our leading journalists
Already have an account? sign in
Register for free to continue reading
Registration is a free and easy way to support our truly independent journalism
By registering, you will also enjoy limited access to Premium articles, exclusive newsletters, commenting, and virtual events with our leading journalists
Already have an account? sign in
Join our new commenting forum
Join thought-provoking conversations, follow other Independent readers and see their replies