Labiaplasty: Vaginal surgery 'world's fastest-growing cosmetic procedure', say plastic surgeons
Labiaplasty operations up 45 per cent year-on-year, international survey finds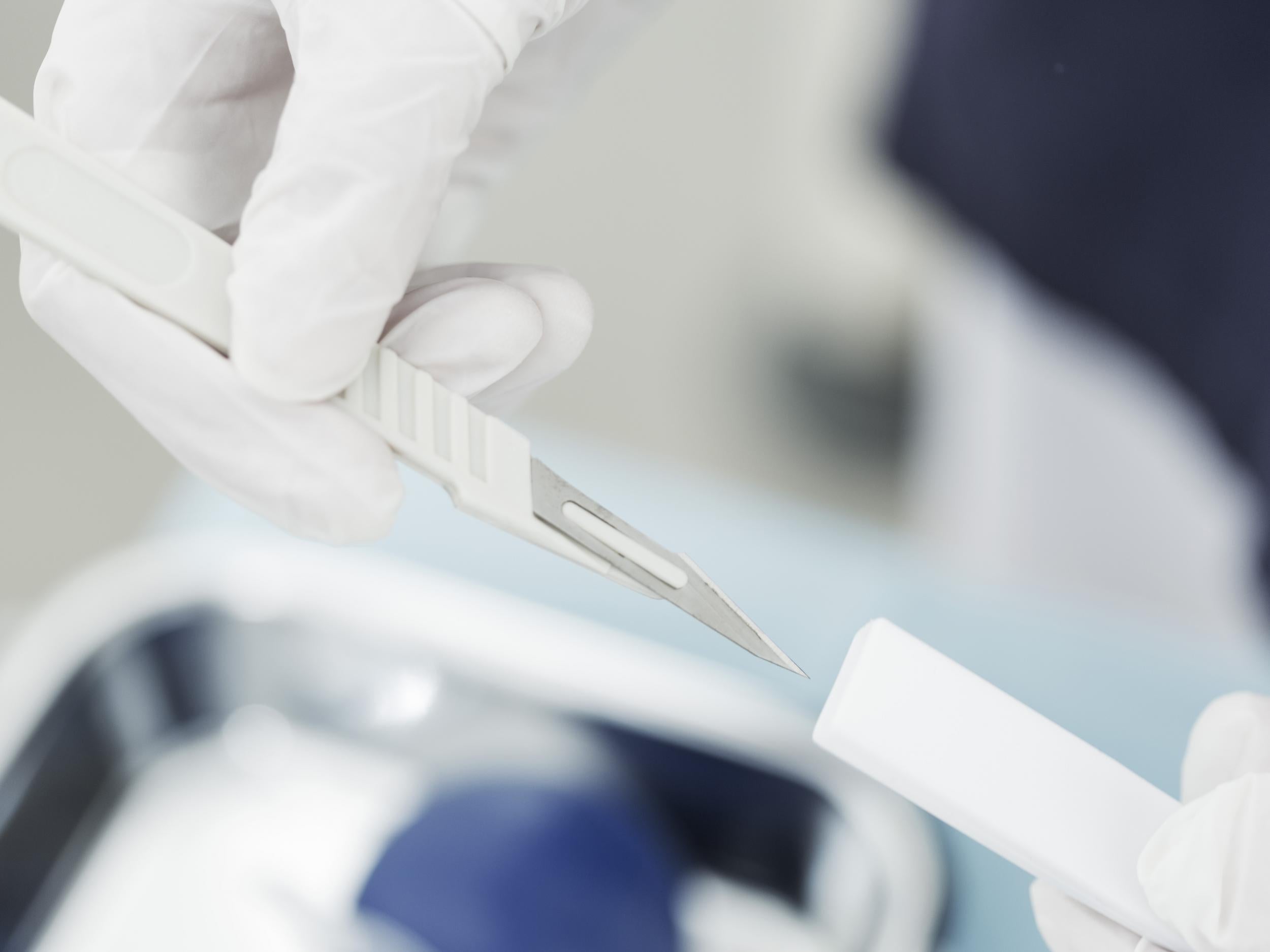 A growing number of women around the world are going under the knife to change the appearance of their reproductive organs, plastic surgeons have said.
Labiaplasty, an operation to reduce the length of the inner folds of skin on either side of the vagina, was named the world's fastest-growing type of cosmetic surgery in a new study.
In 2016, 45 per cent more labiaplasty procedures were carried out than in 2015, according to data gathered by the International Society of Aesthetic Plastic Surgery (ISAPS).
The news comes after concerns were raised last week over young girls choosing to have surgery on their genitals because of body insecurities that stem from social media and pornography.
Leading adolescent gynaecologist Dr Naomi Crouch told the BBC girls as young as nine were seeking the cosmetic procedure because they were distressed by the appearance of their vulva.
More than 200 girls under 18 had labiaplasty on the NHS in 2015-16 – more than 150 of whom were under 15, according to the broadcaster.
ISAPS asked around 35,000 doctors in 106 countries to submit data on surgical and non-surgical procedures performed in 2016 as part of its annual survey.
The organisation found that breast enlargement surgery was the world's most popular cosmetic procedure overall, followed by liposuction, eyelid surgery and nose jobs.
CNN reporter posts video of 'humiliating vaginal pat down' by airport security
Dr Lina Triana, an ISAPS member and plastic surgeon working in Colombia, said labiaplasty should not be compared to female genital mutilation, which is internationally recognised as a human rights violation.
"Unfortunately, this is a common misunderstanding, but nothing could be further from the truth," she said, adding that many women choose to have the procedure to reduce "pinching and chafing, or sores caused by excess labia skin".
"Most female patients request labiaplasty to help minimise pain, while others request it to improve the aesthetic appearance of their genital area. This procedure empowers women, and helps them achieve a better quality of life through increased comfort and sexual confidence," she said.
However concerns over women undergoing drastic surgery in the pursuit of a "designer vagina" remain, with the chair of the British Society for Paediatric and Adolescent Gynaecology saying young girls undergoing the procedure in Britain were doing so out of choice, not medical necessity.
"Girls will sometimes come out with comments like, 'I just hate it, I just want it removed,' and for a girl to feel that way about any part of her body – especially a part that's intimate – is very upsetting," she said.
Other procedures that were more popular in 2016 than the previous year were a "lower body lift" which increased by 29 per cent, "upper body lift" and breast augmentation using fat transferred from elsewhere in the body, both of which were up 22 per cent year-on-year.
Health news in pictures
Show all 40
The number of buttock lift procedures also increased by 20 per cent in 2016, the study found.
There was an overall increase of nine per cent in all surgical and non-surgical cosmetic procedures within the last 12 months, said ISAPS.
The top five countries – the USA, Brazil, Japan, Italy and Mexico – together account for 41.4 per cent of the world's cosmetic procedures.
Join our commenting forum
Join thought-provoking conversations, follow other Independent readers and see their replies