Lack of specialist surgeons 'putting patients at risk', senior doctors warn
'There is no doubt that around the country people are dying or coming to serious harm due to the lack of interventional radiology provision in their area'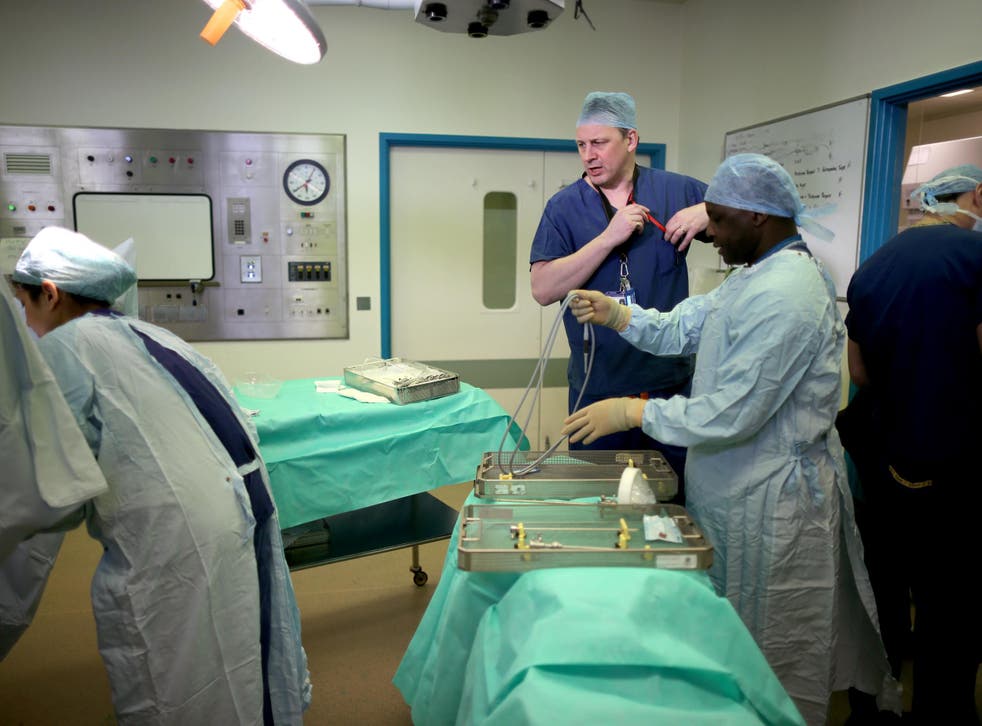 Patients' lives are being placed at risk by a shortage of specialist surgeons in the NHS, senior doctors have warned.
A lack of radiologists means patients needing surgery often have to needlessly undergo more invasive operations that place them in danger, they said.
The Government recently admitted the shortage is so bad that more than a quarter of hospital trusts in England do not have enough radiologists.
Health minister Philip Dunne recently revealed in response to a parliamentary question that 39 out of 148 trusts are unable to provide radiology services seven days a week.
On average, hospitals have 44 per cent fewer interventional radiologists than they need.
Interventional radiologists use imaging techniques to minimise the need for major operations. By pinpointing the exact site of the problem, they can use keyhole surgery and other cutting-edge techniques to resolve issues such as blood clots or serious bleeding.
Dr Nicola Strickland, President of the Royal College of Radiologists, told The Observer: "There is no doubt that around the country people are dying or coming to serious harm due to the lack of interventional radiology provision in their area, although we can't explicitly quantify how many people die or suffer because they do not get seen by an interventional radiologist.
"We know of cases where patients suffering severe bleeding from their kidneys and post-operative bleeding have died because they were unable to reach an interventional radiologist in time."
Health news in pictures

Show all 40
Dr Strickland said she was aware of a patient who had died after developing an aneurysm at a time when no interventional radiologists were available.
And patients who suffered a stroke were left permanently disabled due to called an "outrageously unfair" shortage of radiologists in some parts of the country, Dr Strickland said.
"This really serious shortage of these specialists across the NHS is having a damagingly negative effect on patient care."
A Department of Health spokesperson said: "There are 29 per cent more clinical radiologists than in 2010, and Health Education England is running an additional 35 clinical radiology training programmes each year from 2017 to 2021.
"We expect trust boards to take responsibility for safe staffing in their hospitals, and support doctors to decide the best course of action for their patients."
Register for free to continue reading
Registration is a free and easy way to support our truly independent journalism
By registering, you will also enjoy limited access to Premium articles, exclusive newsletters, commenting, and virtual events with our leading journalists
Already have an account? sign in
Register for free to continue reading
Registration is a free and easy way to support our truly independent journalism
By registering, you will also enjoy limited access to Premium articles, exclusive newsletters, commenting, and virtual events with our leading journalists
Already have an account? sign in
Join our new commenting forum
Join thought-provoking conversations, follow other Independent readers and see their replies