'They looked at my face and put me on a male ward': LGBT+ women tell of NHS discrimination
'(The receptionist) refused to put down my partner's name and partner/next of kin and kept saying 'I'll just put 'Friend',' says contributor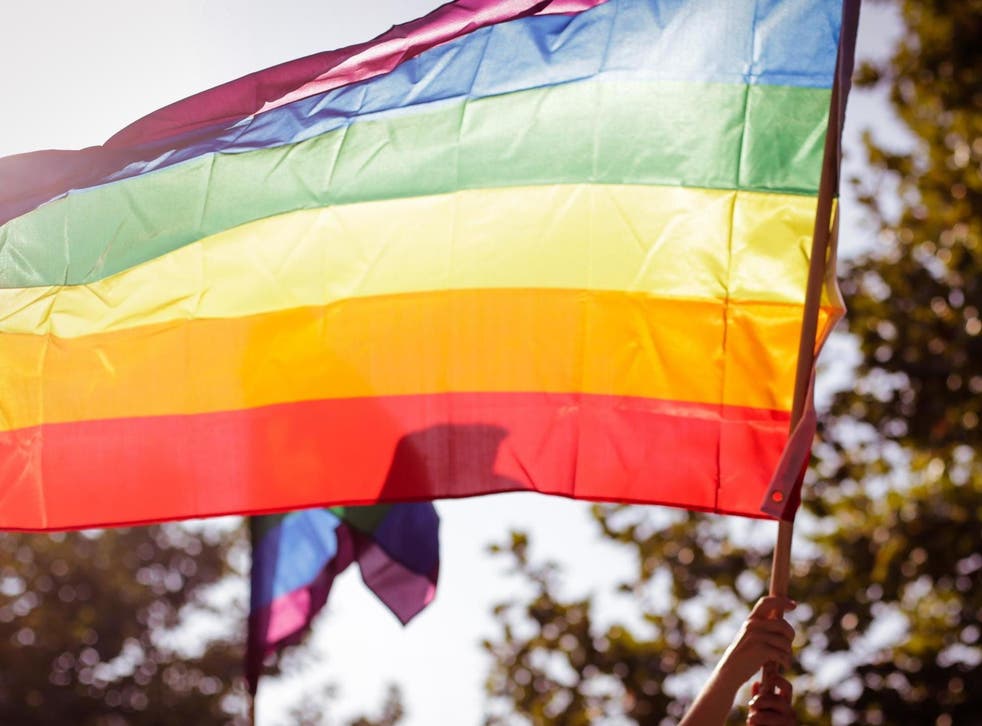 Gay, bisexual, transgender and other LGBT+ women living in Britain are subjected to discrimination and prejudice when accessing healthcare services, a new study has found.
The report, published in the International Journal of Environmental Research and Public Health, found LGBT+ women face obstacles when discussing issues or logging complaints.
LGBT+ women vented their frustrations about receiving rude and ignorant reactions from NHS staff after they brought up their sexuality – as well as often encountering professionals who assumed they were straight.
Researchers at Anglia Ruskin University looked at the experiences of LGBT+ women in Britain between 2010 and 2018 by analysing a number of studies in a range of health areas across different groups.
Catherine Meads, professor of health at Anglia Ruskin University and lead author, said: "Many healthcare staff do not feel they need to know about their patients' sexuality. However, our research uncovered a worrying lack of knowledge of the issues, unfairness, negativity, and blatant discrimination.
UK news in pictures

Show all 50
"These studies found significant barriers to sexual minority women, highlighting the need for explicit and consistent education for healthcare professionals on the issues facing these women.
"This is the first review of its kind focusing purely on the experiences of sexual minority women and healthcare in the UK, drawing on 26 different studies."
Researchers said the findings indicate workplace training on diversity and discussions on such issues in the public realm are not trickling down to professionals on the ground.
A woman researchers spoke to, who chose to remain anonymous, said: "(The receptionist) refused to put down my partner's name and partner/next of kin and kept saying 'I'll just put "Friend"'. I said, 'No, I want you to put "Partner"' and she looked at me all lips pursed and said, 'I'll just put "Friend"'."
Another woman, who was with her partner who was getting treatment, said the locum doctor chose to ignore the fact she had introduced herself as the "partner" and proceeded to refer to her as the "friend" for the entirety of the session.
Another woman said she had been scheduled for a "small bit of surgery" when she was asked to give a pregnancy test.
"I pointed out that I was not only a gay woman but also post-op male-to-female trans. The reply was 'Well, best to be sure'," she recounted.
A different contributor said: "I had knee surgery and woke up on a male ward – clearly they had looked at my face and overruled my notes".
Laura Russell, of equality charity Stonewall, said: "Lesbians, bi and trans women can face many obstacles when accessing healthcare. Our 2018 Health Report found that one in seven people avoid seeking healthcare for fear of discrimination, and this can have serious impacts on their long-term health. It's vital that all LBT women are able to access high quality healthcare, and we are working with the government and the NHS to ensure all healthcare staff understand the needs of LBT women."
The study comes after the head of the Commons' Women and Equalities Committee accused the NHS of treating the health requirements of LGBT+ individuals as "less important" than the wider population last November.
Maria Miller, the committee's chair, said the "NHS is not delivering" after obtaining evidence from more than 60 groups for an inquiry into health and social care support for LGBT+ communities.
A recent study found gay and transgender women in the US are more likely to have lower cancer survival rates.
The piece of research, published in medical journal Cancer in May, discovered women who are sexual minorities were more likely not to have health insurance, as well as not have a personal doctor, avoid medical care due to costs, and be without an annual medical visit.
In comparison, men of all sexual orientations had similar access to care in respect to insurance status, having a personal doctor, and annual visits.
LGBT+ women's shortfalls in access to care meant they were more likely to experience poor physical quality of life and poor mental quality of life than straight women.
Join our new commenting forum
Join thought-provoking conversations, follow other Independent readers and see their replies