More than 80 long Covid clinics to be opened by NHS in England with extra £24m funding
NHS boss says health service must 'expand its offer' for those suffering from condition
Shaun Lintern
Health Correspondent
Wednesday 14 April 2021 13:13 Comments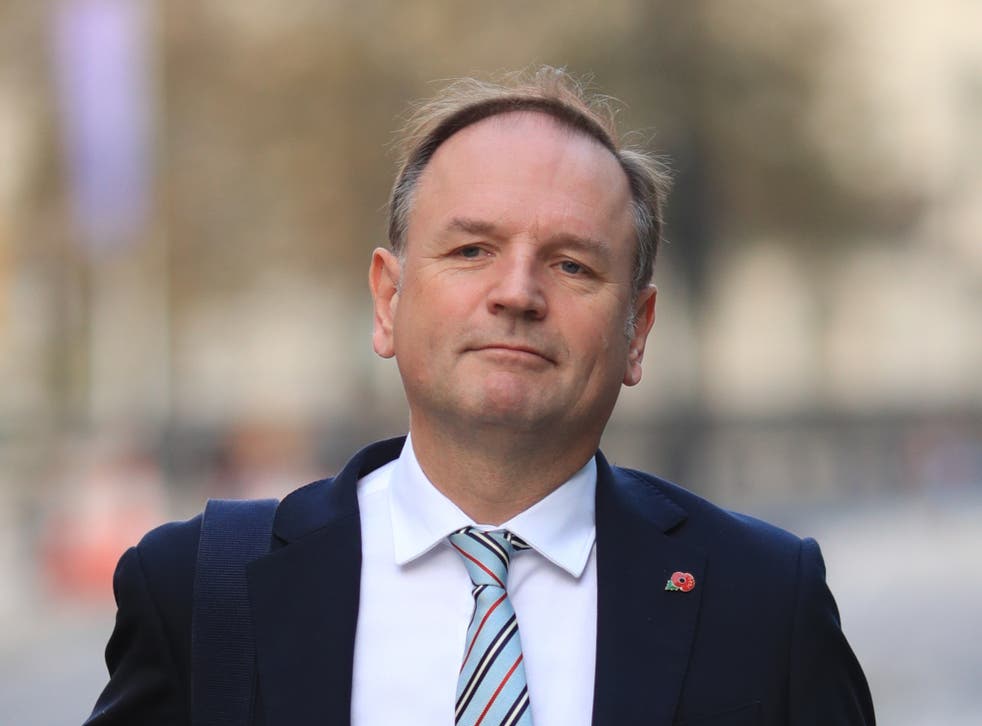 More than 80 new clinics to assess patients suffering with symptoms of long Covid are to be opened by the NHS by the end of this month with an extra investment of £24m.
NHS England chief executive Sir Simon Stevens said the health service must "continue to expand its offer for long Covid" adding there will be even more funding earmarked for the problem in the future.
Speaking at the Health Service Journal's leadership congress on Wednesday, Sir Simon said: "We have 69 clinics identified last year and we will have 83 long Covid clinics in place by the end of this month, so a significant expansion there.
"We will be backing that with at least £24 million revenue funding going into this New Year, up from the £10 million announced last year, and there will be more to come on the back of that as well."
Recent estimates by the Office for National Statistics found more than a million people could be experiencing long Covid beyond four weeks with 674,000 people saying it was affecting their day to day lives. Almost 200,000 people have said their ability to carry out normal activities has been severely limited by the condition.
Some patients have reported difficulty accessing care for long Covid and Sir Simon told the congress: "What we have got to do is make sure there's a clear front door for people who need that assessment. The science around the appropriate therapeutic options are still developing, but that's something we are going to be staying very close to nationally."
He also acknowledged the huge challenge facing the NHS with a record waiting list of 4.7 million patients in England with more than 300,000 waiting longer than a year for treatment.
"It's very important that we max out the treatment capacity we have, to expand elective activity again as Covid has come down, and to therefore make sure that long waits do not become a permanent part of the NHS."
He added that predictions of 10 million waiting had proved to be wrong and that NHS England would reassess the situation later in the year as the country emerges from lockdown.
He said the challenge for the NHS also meant an "opportunity to think very innovatively and potentially radically about how to redesign" some services but he did not give examples of what this could mean.
He added that urgent patients needed to be prioritised along with those waiting over a year in what he said was a "pincer movement" that would be the focus for hospitals in coming months.
"People should be regularly reviewing patients on their list for urgency," he said, adding: "It should be clear to patients who they contact in the event that their circumstances change."
But he stressed "equivalent attention" to that being paid to waits for operations was needed to meet "the increased needs we've seen in mental health services, including eating disorders."
One of the ways the NHS is being encouraged to meet the waiting list challenge is by working together as local systems – something that will be enshrined in new legislation planned later this year by the government.
It will create new integrated care systems of local NHS hospitals who will manage services in 40 local regions working with councils and non-NHS bodies to try and join up services.
Sir Simon said: "Simple, local, evolutionary. Those are the three watchwords that has guided the process that we have been embarked on collectively over a number of years now. By the time we get to legislation effectively what that is doing is putting an imprimatur on a set of arrangements that through voluntary endeavour, the health service has already put into practice, and that has accelerated over the course of the last 12 months."
He said the benefits of closer working had been seen "under live fire" conditions during the pandemic.
Register for free to continue reading
Registration is a free and easy way to support our truly independent journalism
By registering, you will also enjoy limited access to Premium articles, exclusive newsletters, commenting, and virtual events with our leading journalists
Already have an account? sign in
Join our new commenting forum
Join thought-provoking conversations, follow other Independent readers and see their replies