Scans reveal hidden lung damage in some long Covid patients
Researchers used xenon gas to detect potential lung damage in patients, writes Emily Atkinson
Emily Atkinson
Saturday 29 January 2022 19:19 Comments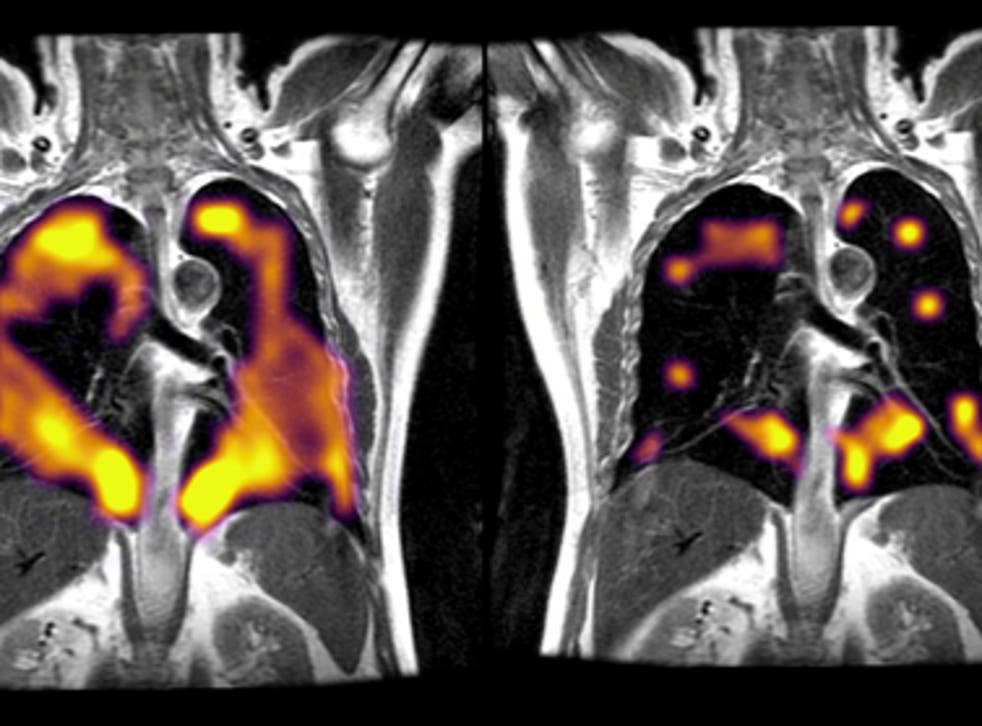 Leer en Español
Some who suffer from long Covid have developed abnormalities in their lungs that cannot be detected with routine tests, a study has discovered.
Researchers used xenon gas to detect potential lung damage in the patients who have not been admitted to hospital, but were experiencing periods of breathlessness after having had the virus.
The odourless, colourless, tasteless and chemically non-reactive gas behaves similarly to oxygen, allowing radiologists to track its movement from the lungs and into the bloodstream.
Register for free to continue reading
Registration is a free and easy way to support our truly independent journalism
By registering, you will also enjoy limited access to Premium articles, exclusive newsletters, commenting, and virtual events with our leading journalists
Already have an account? sign in
Join our new commenting forum
Join thought-provoking conversations, follow other Independent readers and see their replies