UK long Covid sufferers struggling with symptoms for more than a year rises to 550,000
Record total of 1.3 million individuals in UK estimated to be living with persistent symptoms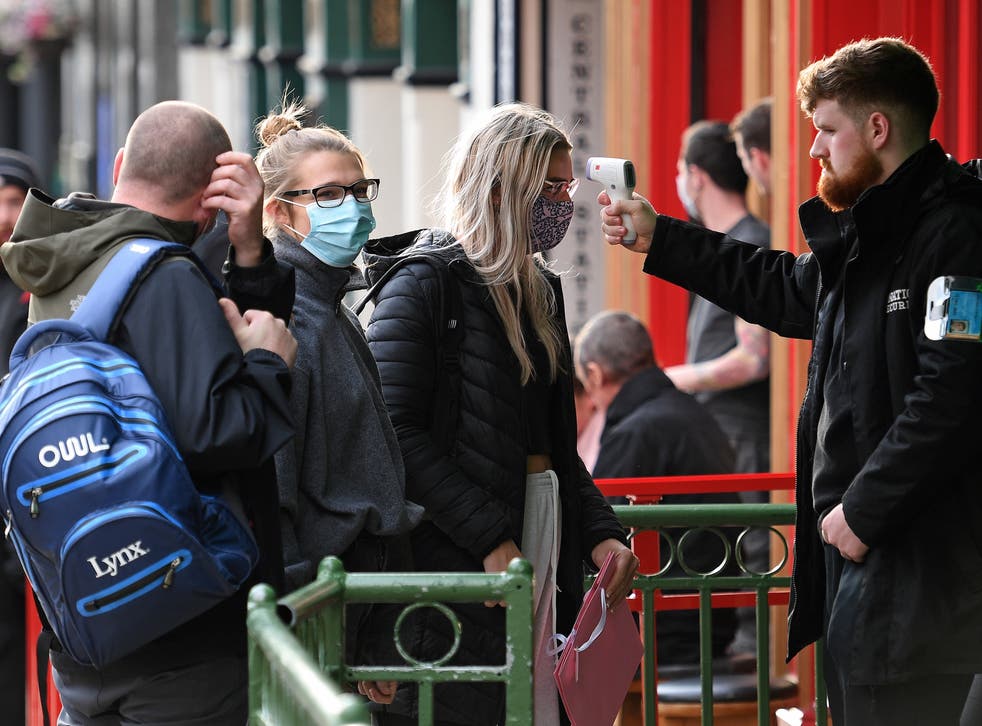 The number of people suspected to be living with long Covid for more than a year has increased to 550,000, more than half of whom say the condition has impacted their ability to live a normal life.
Estimates from the Office for National Statistics (ONS) suggest that, as of 2 January, about 1.3 million people in the UK (2 per cent of the population, or one in 50) are suffering from persistent symptoms after becoming infected with the coronavirus.
The figure includes 554,000 who first had the virus, or suspected they had it, at least a year ago – up from 503,000 in December. Of these, 375,000 said their symptoms had impacted their day-to-day life "a lot" or "a little".
The ONS said that its estimates were based on self-reported long Covid among study participants, rather than clinical diagnoses.
Long Covid was found to be most prevalent in people aged 35 to 69 years, women, people living in more deprived areas, those working in healthcare, social care, or teaching and education, and those with another activity-limiting health condition or disability, the ONS said.
Of the 1.3 million people with the condition, only 87,000 had been admitted to hospital as a result of the virus. Dr Elaine Maxwell, lead author of the National Institute for Health Research's review Living with Covid-19, said this showed that the condition can arise from "any severity of infection, confirming the findings of overseas researchers that asymptomatic cases" can also develop persistent symptoms.
According to the ONS estimates, 947,000 people with self-reported long Covid said they had first caught Covid-19 at least 12 weeks previously, while 275,000 were infected less than 12 weeks before.
Long Covid symptoms adversely affected the day-to-day activities of 836,000 people, with 244,000 reporting that their ability to life a normal life had been "limited a lot", the ONS said.
Fatigue continues to be the most common symptom of long Covid (50 per cent of those reported this), followed by shortness of breath (37 per cent), loss of smell (37 per cent), and loss of taste (28 per cent).
The ONS analysis was based on 305,997 responses to its Coronavirus Infection Survey collected over the four-week period ending 2 January 2022.
UK news in pictures

Show all 50
It is expected that the rate of long Covid in the UK will further rise as a result of the Omicron wave, during which millions of people have been infected on a weekly basis.
Despite the mounting threat posed by the condition, with research under way to better understand how it develops and who is vulnerable, efforts to treat patients are stalling.
The NHS has established a network of long Covid clinics but the latest data shows that, between 25 October and 21 November, only 4,599 patients in England received "specialist assessments" at these centres.
Register for free to continue reading
Registration is a free and easy way to support our truly independent journalism
By registering, you will also enjoy limited access to Premium articles, exclusive newsletters, commenting, and virtual events with our leading journalists
Already have an account? sign in
Register for free to continue reading
Registration is a free and easy way to support our truly independent journalism
By registering, you will also enjoy limited access to Premium articles, exclusive newsletters, commenting, and virtual events with our leading journalists
Already have an account? sign in
Join our new commenting forum
Join thought-provoking conversations, follow other Independent readers and see their replies