Love Island breast enlargement adverts criticised by NHS chief and top psychiatrist
'Reprehensible' advertising strategy targeting vulnerable young viewers of wildly popular show is contributing to national mental health crisis, experts say
Alex Matthews-King
Health Correspondent
Sunday 01 July 2018 18:53 Comments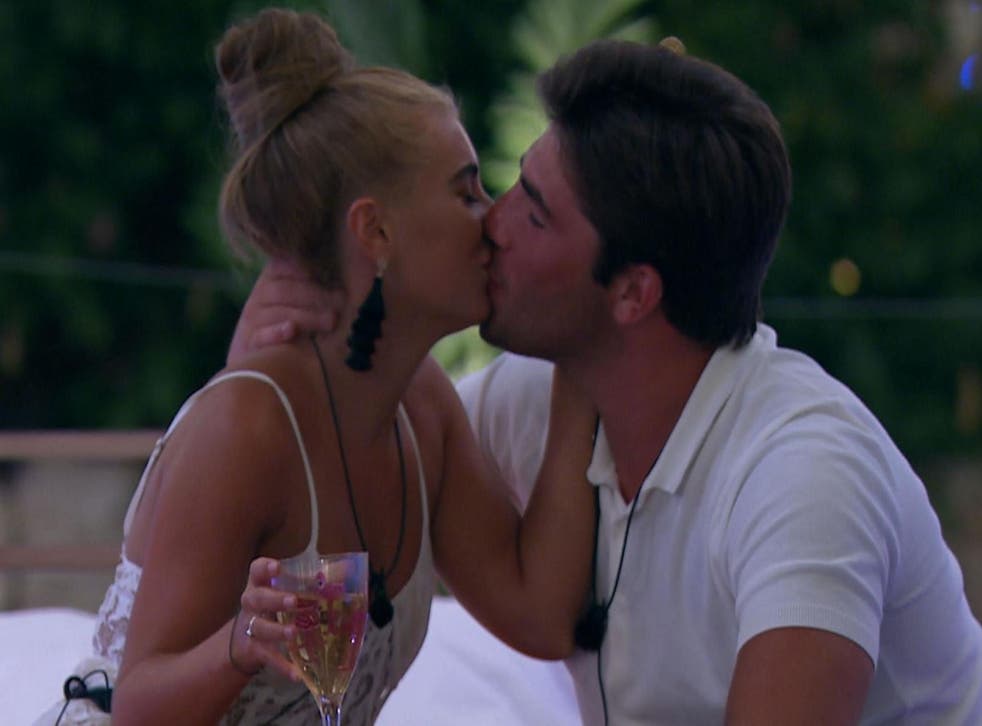 "Explicit" adverts for cosmetic breast enlargements are targeting young women watching the hugely popular reality show Love Island and contributing to a national mental health crisis, the head of the NHS has said.
Speaking on BBC One's Andrew Marr Show about factors damaging young people's mental health, NHS England chief executive Simon Stevens singled out the show as well as pressures on social media.
The government is currently considering a ban on junk food advertising targeting young children and Mr Stevens said the "time has come to think long and hard" about something similar for cosmetic procedures.
Mr Stevens said: "We have to think about the whole environment children are exposed to, some of that is social media but even if you take a show like Love Island, look at the adverts that are being shown alongside it.
"You've got explicit adverts being aimed at young women around breast cosmetic surgery. That is all playing in to a set of pressures around body image that are showing up."
"The time has come to think long and hard about whether we should be exposing young people to those kinds of pressures," he added.
Calls for restrictions on advertising cosmetic surgery were backed by leading psychiatrists who told The Independent that Love Island's demographic was particularly vulnerable to these sort of body-image pressures.
Dr Jon Goldin, a consultant child and adolescent psychiatrist (CAP) and vice chair of the CAP Faculty at the Royal College of Psychiatrists, said rates of self-harm, depression and anxiety disorders have risen significantly among 16- to 24-year-old women.
"Preying on young girls' insecurities about their bodies for commercial gain is, in my view, reprehensible really," Dr Goldin said.
"I think any advertising for cosmetic surgery is questionable but locating it during Love Island where people are walking around in bikinis with unusually fit bodies – people are going to compare themselves unfavourably and that's going to make them feel more insecure. As a society we have a responsibility to take these issues seriously."
The Advertising Standards Agency recently banned an advert for breast enlargement by Transform Breast Surgery for preying on insecurities among new mums. A version of the advert removing references to pregnancy has aired during Love Island, according to The Sun.
Outside the advert breaks the show itself has attracted criticism from viewers for the lack of diversity of body types and ethnicities among the swimsuit-wearing contestants.
On Saturday, NHS England announced it would be halting or placing further restrictions on 17 procedures that it deems ineffective or excessively risky to free up £200m a year. Breast reduction procedures are among those that face the axe.
A spokesperson for ITV, which broadcasts Love Island, said: "ITV takes its responsibility to viewers very seriously and ensures adverts broadcast during our programmes adhere to the the UK Code of Broadcast Advertising's rules on the content and scheduling of advertising."
Register for free to continue reading
Registration is a free and easy way to support our truly independent journalism
By registering, you will also enjoy limited access to Premium articles, exclusive newsletters, commenting, and virtual events with our leading journalists
Already have an account? sign in
Join our new commenting forum
Join thought-provoking conversations, follow other Independent readers and see their replies