Low-carb diets could increase risk of heart rhythm disorders, research suggests
'Considering the potential influence on arrhythmia... this popular weight control method should be recommended cautiously'
Alex Matthews-King
Health Correspondent
Wednesday 06 March 2019 17:58 Comments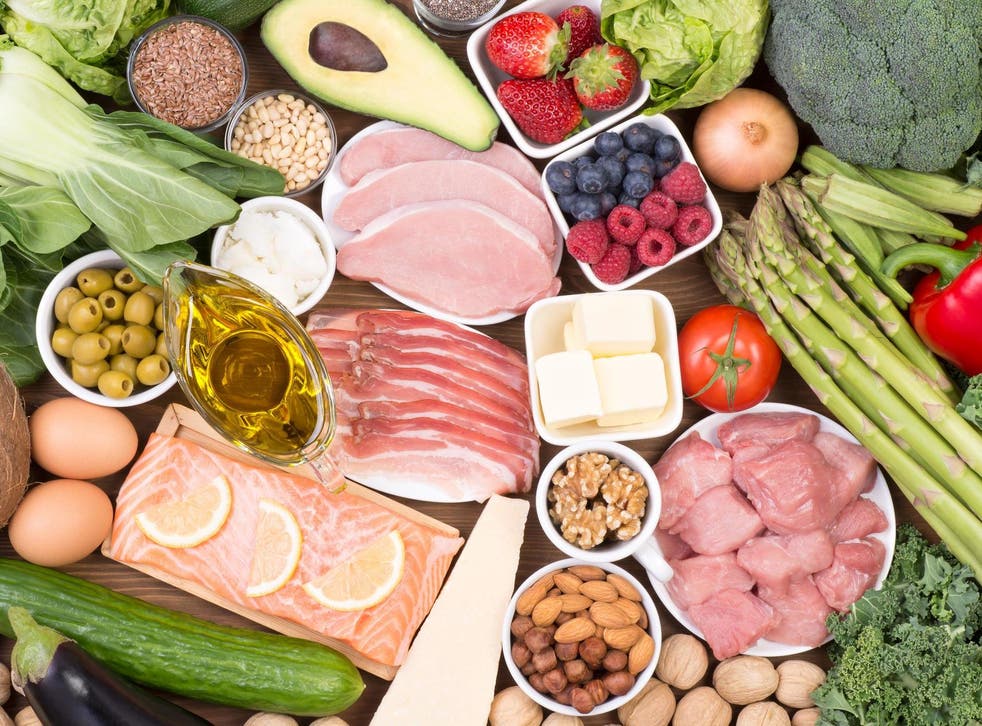 Popular low-carb diets promoted by celebrities including Gwyneth Paltrow and the Kardashians, as well as some doctors, could increase the risk of heart rhythm disorders that can lead to stroke, according to new research.
People who got less of their energy from starchy staples like bread, pasta and potatoes had higher chances of atrial fibrillation (AFib), researchers studying the health effects of different levels of carbohydrate intake found.
One of the most commonly diagnosed heart conditions, it affects around 1 million people in the UK. Sufferers are around five times more likely to have a stroke as well as being more likely to experience heart failure.
"Considering the potential influence on arrhythmia, our study suggests this popular weight control method should be recommended cautiously," said Dr Xiaodong Zhuang, a cardiologist at Sun Yat-Sen University in Guangzhou, China, who led the research.
This study focused on the downsides of ditching carbs and follows a major piece of research spanning half a million participants which found the diets take years off your life.
Health news in pictures

Show all 40
The findings, presented at a conference of the American College of Cardiology used data from 14,000 people enrolled in a long-running study on heart disease risks in the US, who did not have AFib at the time they started.
Participants kept a regular tally of their daily food intake alongside other lifestyle information to allow researchers to understand their health risks.
Over a 22 year follow-up period 1,900 of the participants developed AFib and the researchers broke them down into three groups based on roughly how much of their daily calorie intake was from carbohydrates.
It found that people who got fewer than 45 per cent of their daily calories from carbohydrates were 18 per cent more likely to develop p AFib than those who got between 45 and 52 per cent of calories from carbs – dubbed a moderate amount.
However the types of low carbohydrate diets endorsed by celebrities and self-professed wellness gurus often mandate a much lower level of carbohydrate intake.
Above this moderate threshold they again saw an increase in risk, however low carbohydrates were still associated with a 16 per cent increase risk relative to high carb diets.
Support free-thinking journalism and attend Independent events
"Low carbohydrate diets were associated with increased risk of incident AFib regardless of the type of protein or fat used to replace the carbohydrate," Dr Zhuang said.
The researchers speculate that this could be because people who eat fewer carbohydrates increase their levels of red meats and saturated fats which cause inflammation and a host of cardiovascular conditions.
They may also consume fewer inflammation-fighting anti-oxidants from fruit and vegetables.
Register for free to continue reading
Registration is a free and easy way to support our truly independent journalism
By registering, you will also enjoy limited access to Premium articles, exclusive newsletters, commenting, and virtual events with our leading journalists
Already have an account? sign in
Join our new commenting forum
Join thought-provoking conversations, follow other Independent readers and see their replies