Lung cancer survival inequality grows in England, ONS figures show
Widening gap between best and worst performing areas of England comes in contrast to shrinking inequalities for breast and bowel cancers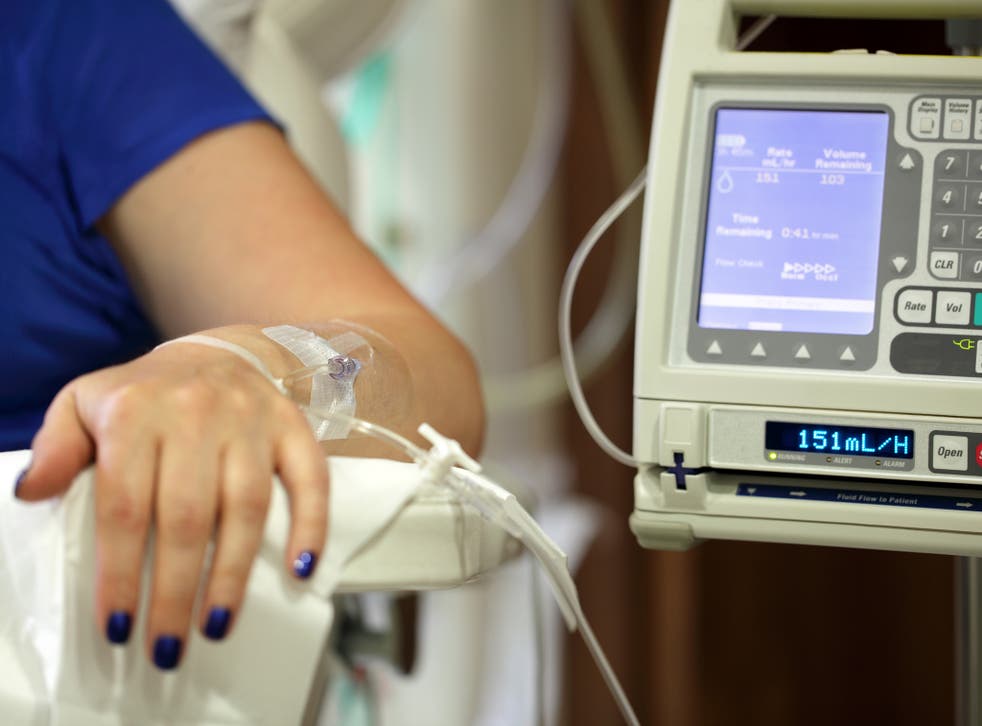 The gap in lung cancer survival between the best and worst performing areas of England is growing, according to Office for National Statistics data.
Cancer survival statistics released on Monday show while overall cancer survival rates have improved since 2001 and inequalities have narrowed for breast and colon cancer survival, the gap for lung cancer has grown.
In the UK lung cancer kills more people than any other form of the disease and accounts for 21 per cent of all cancer deaths, 35,600 people a year or almost 100 a day.
Smoking is the biggest single factor than can increase a person's chances and while smoking rates have been falling for decades many long-term smokers have already increased their risk – particularly in poorer areas.
In 2016, just 30.7 per cent of people diagnosed with lung cancer in Medway Clinical Commissioning Group (CCG) in Kent survived beyond one year, compared to 53.8 per cent of people in Westminster CCG, London – a gap of 23.1 percentage points.
13 ways to help prevent cancer

Show all 13
This compares to 2001 when the gap was just 19.1 percentage points, ranging from 36.4 per cent to 17.3 per cent survival after one year.
Late diagnosis of lung cancer is a major challenge in improving survival and has led to the NHS rolling out screening centres in supermarket car parks where smokers and other high risk groups can be checked.
Despite this widening inequality, average lung cancer survival has improved from 26.3 per cent to 41.6 per cent, and in virtually all other areas the ONS data paints a picture of improving survival rates.
One year survival across all cancers rose from 62 per cent in 2001 to 72.8 per cent in 2016, and the average survival gap between the best and worst performing CCGs shrank.
In breast cancer near 97 per cent of women survive beyond one year, up from 93.3 per cent in 2001, and for colon cancer the rise is from 73.1 to 80.6 per cent.
"Where you live shouldn't determine your chance of surviving lung cancer," Dr Penny Woods, chief executive of the British Lung Foundation and chair of the Taskforce for Lung Health, said.
"Early diagnosis is key, as many people with lung disease remain undiagnosed or misdiagnosed for years and only learn of their condition when it's too late for effective treatment.
Dr Woods added that the taskforce backs the roll out of the NHS mobile lung screening centres, but wants to see it nationwide.
She added: "When diagnosed at the earliest stage, more than one in three people with lung cancer will survive the disease for five years or more, compared with around five in 100 people when diagnosed at a later stage."
Join our new commenting forum
Join thought-provoking conversations, follow other Independent readers and see their replies