Magic mushroom ingredient could help treat anorexia, research suggests
A single dose of the psychedelic, given alongside psychological support, is a safe and acceptable treatment for the condition, a study suggests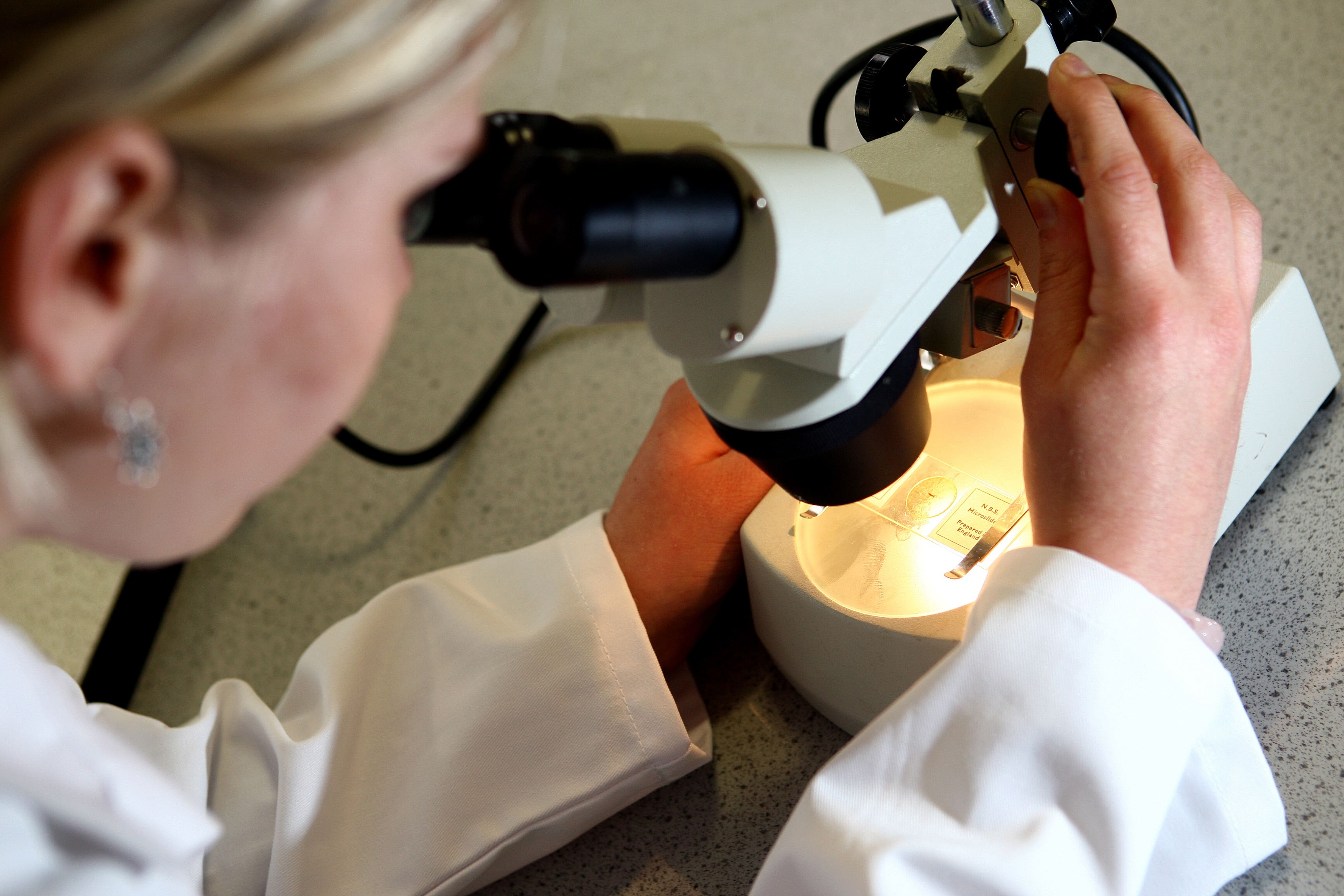 Psilocybin, the active ingredient in magic mushrooms, may be a potential treatment for anorexia, new research suggests.
A single dose of the psychedelic, given alongside psychological support, is a safe and acceptable treatment for patients with the condition and may decrease eating-disorder behaviour, according to the study.
The findings come from a small phase one clinical trial published in the journal Nature Medicine.
Experts suggest the results provide a foundation for future studies to continue to evaluate psilocybin therapy as a new avenue for treatment.
The study authors said: "Results suggest that psilocybin therapy is safe, tolerable and acceptable for female anorexia nervosa, which is a promising finding given physiological dangers and problems with treatment engagement."
Anorexia is an eating disorder and serious mental health condition. People who have anorexia try to keep their weight as low as possible by not eating enough food or exercising too much, or both. This can make them very ill because they start to starve.
Additionally, people with the condition often have a distorted image of their bodies, thinking they are fat even when they are underweight.
Men and women of any age can get anorexia, but it's most common in young women and typically starts in the mid-teens, according to the NHS.
The condition is difficult to treat and there are currently no proven treatments for adult anorexia to reverse the core symptoms, and there are also no approved drugs.
Psilocybin therapy has been shown to be a promising treatment for other mental illnesses and is associated with improvements in anxiety, cognitive flexibility and self-acceptance.
Stephanie Knatz Peck, from the University of California in the USA, and her colleagues investigated the safety, tolerability and exploratory efficacy of a single 25-mg dose of investigational COMP360 psilocybin.
This is a synthetic form of psilocybin developed by biotechnology company COMPASS Pathways.
In the study, the substance was delivered alongside psychological support in 10 female adults aged 18–40 years of age with anorexia.
They were assessed for three months following the single dose, and researchers report that no serious adverse events were reported.
Self-reported responses from the patients revealed that 90% regarded the psilocybin treatment as meaningful and positive, endorsing additional treatments if available.
Additionally, the researchers indicate that four people demonstrated substantial decreases in eating-disorder scores at a three-month follow-up, qualifying for remission from eating-disorder psychopathology.
They highlight that further research is needed as the results are preliminary, it was a small study with no placebo group, and therefore the results should be treated with caution.
Dr Guy Goodwin, chief medical officer at COMPASS Pathways, said: "People living with anorexia nervosa urgently need new options.
"This study shows promising preliminary evidence that COMP360 psilocybin treatment could help people living with this difficult to treat condition. We are now looking to investigate these findings further in our larger phase 2 study."
Dr Alexandra Pike, lecturer in mental health at the University of York, said: "The changes found in eating disorder symptoms were very subtle, and only appeared in a few of the many questionnaires participants completed – in contrast to more unambiguous results in disorders such as major depressive disorder."
She added: "This study is a first step in showing that psilocybin may be a safe treatment for those with anorexia nervosa, but we cannot conclude from this work that it will be effective in this chronic, complex illness."
Michael Bloomfield, professor of psychiatric neuroscience at University College London, said: "The study was not designed to measure whether the experimental treatment was effective and there were no placebo conditions.
"This small study found that the experimental treatment was safe enough to warrant further research studies which should now take place.
"Whilst this is exciting news, we cannot yet say the psilocybin-assisted therapy will be helpful for patients suffering from anorexia. Treatment with psilocybin-assisted therapy for anorexia should not be taking place outside of research trials. Anorexia can be potentially life-threatening.
"People with anorexia and other eating disorders need access to highly specialised psychiatrist-led multidisciplinary teams. No one with anorexia or other eating disorders should attempt to self-medicate with psilocybin."