Drug which makes human blood 'lethal' to mosquitoes can reduce malaria spread, study shows
Study is 'first of its kind' to show ivermectin drug can help control malaria across whole communities without causing harmful side effects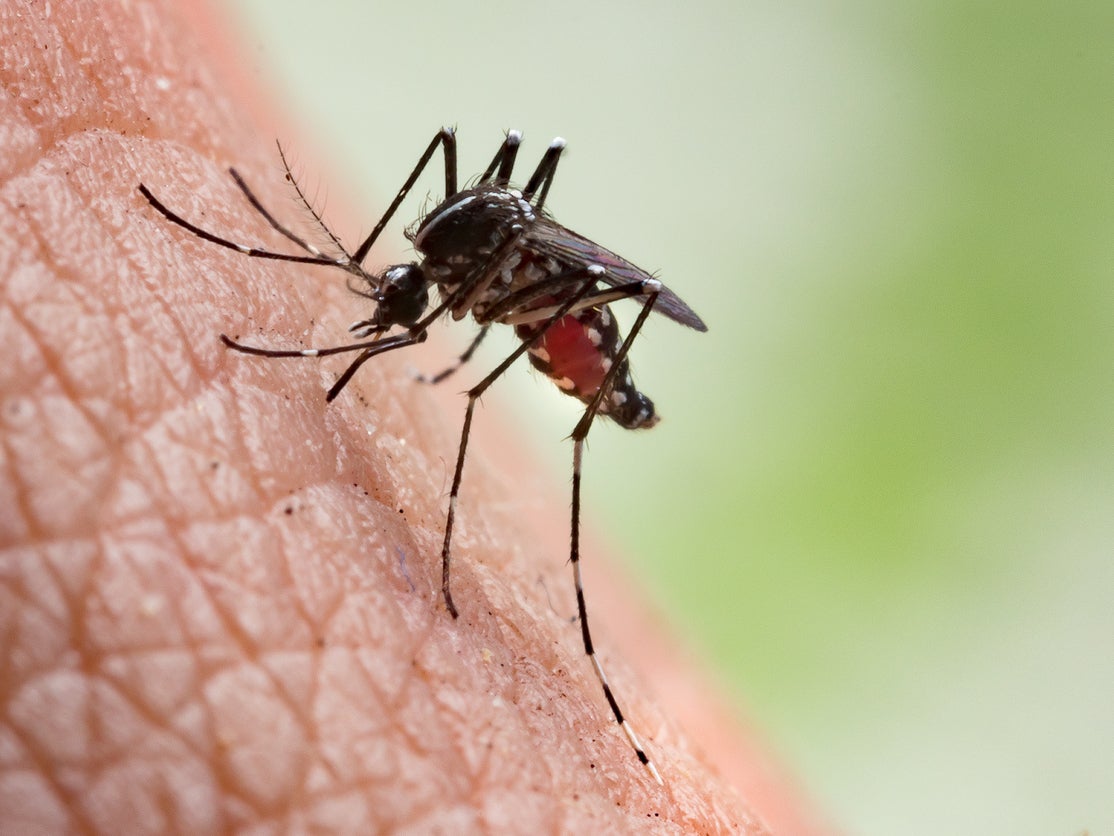 A drug which poisons mosquitoes when they feed on it could provide a powerful new avenue for tackling malaria.
Trials showed it reduced cases among children in rural Burkina Faso by 20 per cent.
Treating adults and children with the drug ivermectin helped to control the spread of malaria without causing harmful side-effects, the research led by a team at the Colorado State University found.
They concluded that the new approach in combination with drugs to tackle the infections could slow down the creature's ability to resist the disease.
Currently, conventional insecticides and anti-malarials and hampering the eradication effort.
Insects at risk of extinction
Show all 12
"Ivermectin reduces new cases of malaria by making a person's blood lethal to the mosquitoes who bite them, killing mosquitoes and therefore reducing the likelihood of infection of others," said Dr Brian Foy, author of the study published in The Lancet.
Malaria's life cycle is split between humans and its host mosquitos, the parasite is passed into the blood with a bite where it matures and multiplies and then waits to be transmitted on to the next mosquito to reproduce.
Ivermectin is already used to treat other parasites causing river blindness and scabies, but its effects on malaria transmission haven't been studied in a large trial.
For the 18-week study researchers recruited 2,700 people, including 590 children, across eight villages with half in the treatment group receiving a dose of ivermectin every three weeks.
Regular visits from nurses were used to assess children for malaria symptoms and confirmed with a blood test and it found twice as many children in the treatment group had no malaria attacks.
In all there were an average of 2 malaria attacks per child in the treatment group compared to 2.49 in the control villages, without any additional harmful side effects.
If the findings are replicated in larger studies ivermectin's unique way of working could help reduce the burden of malaria and control mosquito populations.
Support free-thinking journalism and attend Independent events
Professor Chris Drakeley from the London School of Hygiene and Tropical Medicine, who was not involved in the research, said that the looming resistance crisis means new approaches are "desperately needed".
He said the current study is "proof of principle" that ivermectin can reduce episodes of malaria and showed a significant reduction in episodes with no safety issues.
"This study is the first of its kind to demonstrate effect at community level, highlighting a potential new avenue for malaria control," he added.
Join our commenting forum
Join thought-provoking conversations, follow other Independent readers and see their replies