Inaction on maternal and newborn deaths is 'morally wrong', Gates Foundation CEO warns
'Data demonstrates clearly there are significant inequities in resources and attention being paid to issues that primarily affect women,' Mark Suzman says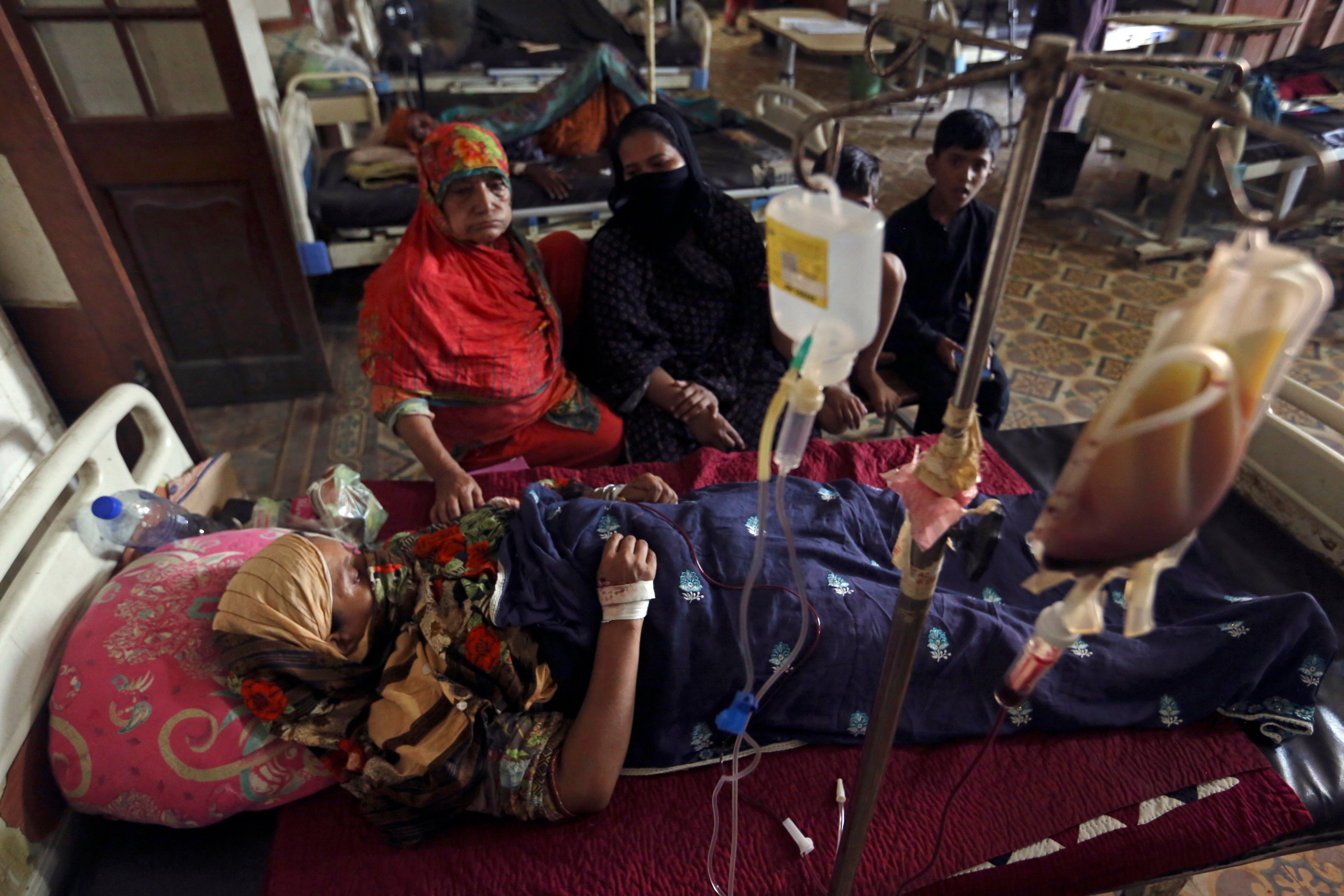 The lack of action to tackle deaths of newborn babies and women during childbirth is "morally wrong" and is "robbing society of its future", the chief executive of the Bill & Melinda Gates Foundation has warned.
A new report by the charity has outlined seven basic measures needed to address the main causes of maternal and newborn deaths, which they say could save the lives of 2 million women and newborns by 2030.
It comes as progress on tackling the deaths of women during childbirth and mortality of newborn babies has stalled in recent years - with almost 800 women continuing to die in childbirth every day around the world, and many dying from preventable causes.
Mark Suzman, chief executive of the Gates Foundation, told The Independent: "The data demonstrates clearly there are significant inequities in resources and attention being paid to issues that primarily affect women, whether it's in the health space, whether it's in income space, whether it's financial inclusion, you see that in sector after sector.
"And that is not just morally wrong, it is a great tragedy for the people involved and it's actually handicapping societies because if you are not allowing women and children with tools to live healthy, productive lives and achieve their full potential, you are robbing society of its own future."
Mr Suzman noted progress in tackling maternal mortality rates around the world has slowed down due to "financial" issues as he warned the "money going into it has been flat".
Discussing the seven measures to address child and maternal mortality, he said they are not "complex rocket science innovations" as he explained some of them are "quite simple".
Among others, measures include providing supplements which tackle malnutrition in babies, as well as an artificial intelligence ultrasound that allows nurses and midwives to keep tabs on high-risk pregnancies. Another measure involves providing an infusion of IV iron for pregnant women that safeguards against anaemia - a condition which is both a trigger and an impact of haemorrhage after childbirth.
Mr Suzman said: "That first 15 years of the 21st century actually had more progress and saved more lives than arguably any period in human history - that we saw preventable child mortality really drop from over 10 million lives a year to under 5 million."
However, he warned progress on tackling child and maternal death rates started to slow down between 2016 to 2020 and then the situation worsened when the pandemic hit.
"Covid has really massively disrupted health systems and structures across the global south, across Africa and Asia," Mr Suzman added.
The high rates of global maternal mortality make him feel "a combination of sad, frustrated, outraged", he explained, attributing the issue to "part of a broader general neglect of women's health". Mr Suzman called for more money to go into "research and development" regarding women's health.
The report, the organisation's seventh annual piece of research titled Goalkeepers, was written by foundation co-chairs Melinda French Gates and Bill Gates.
"By making new innovations accessible to those who need them most, 2 million additional lives could be saved by 2030, and 6.4 million lives by 2040. That's 2 million families spared an unimaginable heartbreak - and 2 million more people who can shape and enrich our world," state the authors.
The foundation notes that while deaths of children under five have been decreasing since the mid-2010s, the first month of a newborn baby's life is still the most dangerous, constituting almost half of all the deaths of children under the age of five years.
"Women in low-income countries, as well as Black and Indigenous women in high-income countries like the United States, who are dying at three times the rate of white women. That needs to change," Melinda French Gates, a US philanthropist and ex-multimedia product developer and manager at Microsoft, said.
"We have seen over and over again that when countries actually prioritise and invest in women's health, they unleash a powerful engine for progress that can reduce poverty, advance gender equality, and build resilient economies."
Bill Gates, billionaire Microsoft founder and philanthropist, explained the "field of child health has advanced faster and farther than I thought I'd see in my lifetime" in the last 10 years.
He added: "If our delivery can keep pace with our learning - if researchers can continue developing new innovations and skilled health workers can get them to every mother and child who needs them - then more babies will survive those crucial first days."
Join our commenting forum
Join thought-provoking conversations, follow other Independent readers and see their replies