Maternity compensation claims cost NHS £4 billion
More than 1,200 children left permanently brain damaged by failures in care during their birth
Shaun Lintern
Health Correspondent
Wednesday 07 April 2021 14:04 Comments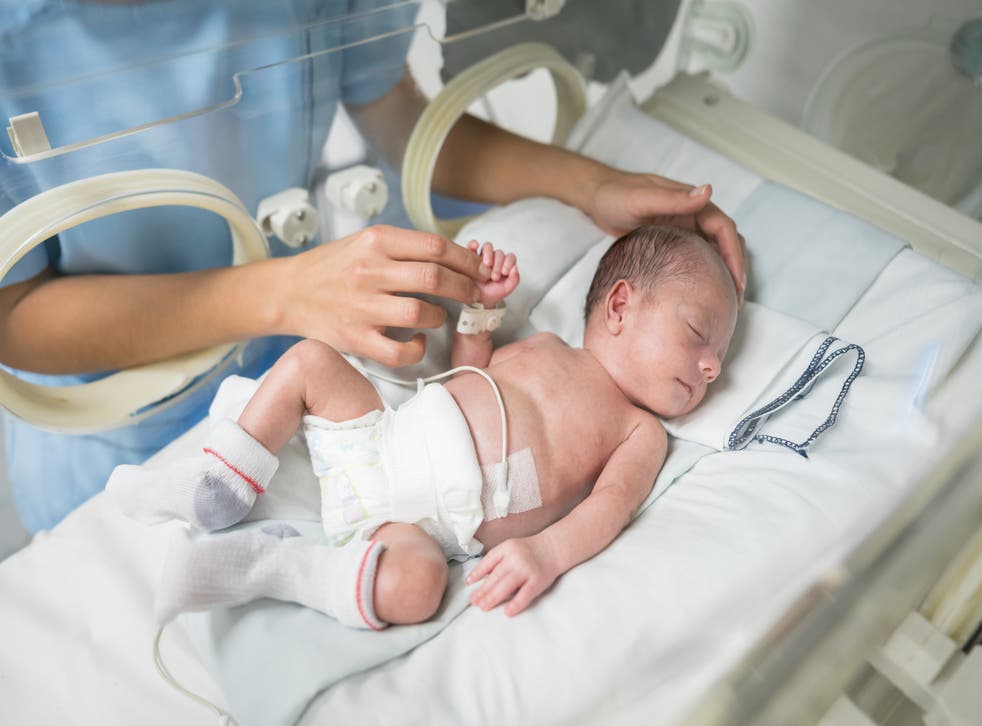 Failures in maternity care over the past decade have left more than 1,200 children permanently brain damaged and cost taxpayers more than £4 billion in compensation, new data has revealed.
According to NHS Resolution, which handles compensation claims on behalf of the NHS, the number of maternity claims has increased dramatically from 391 in 2009 to 765 in 2019-20.
The figures, obtained by specialist birth and brain injury law firm JMW, underline the consequences of maternity safety errors in the NHS with 1,226 children left with cerebral palsy as a result of negligence during their birth when children are starved of oxygen. The data also includes more than 1,000 deaths and 386 cases of the loss of a baby, as a result of errors.
There are more than 1,000 serious incidents in NHS maternity units every year with almost two fifths of maternity units needing to improve on safety, according to the Care Quality Commission.
The Independent launched a maternity safety improvement campaign in 2019, after revealing the scale of poor care at Shrewsbury and Telford Hospital Trust – the largest maternity scandal in NHS history.
Read more:
NHS England last month acknowledged more investment was needed, announcing nearly £100 million for maternity safety from this April with money for 1,000 extra midwives, 80 more consultants and a dedicated maternity training fund.
Using the Freedom of Information Act, JMW obtained data on compensation claims between April 2009 and March 2020.
In total there were 6,914 successful claims related to poor maternity care, costing more than £4 billion in compensation.
As well as cerebral palsy cases this also included 1,070 babies who were stillborn and 875 incidents where mothers suffered physical or psychological injuries.
Among the reasons for negligence included 691 cases where maternity staff failed to act on abnormal fetal heart rates and 1,295 cases where staff failed to properly monitor labour.
There were 280 cases where forceps or ventouse suction were used. There were 53 cases where staff failed to monitor the dose of Syntocinon, which is a drug to speed up labour.
Maternity compensation claims including payments to cover the life-long needs of disabled children make up roughly half of all the negligence payments made by NHS Resolution.
In 2019, a single case cost the NHS £37 million after a child was left disabled following errors at Guy's and St Thomas' NHS Foundation Trust.
Eddie Jones, head of medical negligence at JMW, said the figures lay bare the human and financial cost of maternity failures.
He said: "The devastation maternity failures cause is immeasurable. The majority of families will never have to face this situation but the sad fact is that thousands will and their lives will be changed for ever in an instant.
"In the cases we deal with simple steps would have prevented the most tragic of consequences. Monitoring of women and babies, ensuring guidelines are consistently followed and training and communication are areas where the system regularly falls down.
"This is not good enough and it is wrong that the standard of care provided in maternity hospitals can fluctuate so greatly and the experiences of families vary from joyous to absolutely tragic."
Register for free to continue reading
Registration is a free and easy way to support our truly independent journalism
By registering, you will also enjoy limited access to Premium articles, exclusive newsletters, commenting, and virtual events with our leading journalists
Already have an account? sign in
Join our new commenting forum
Join thought-provoking conversations, follow other Independent readers and see their replies