Bullying on NHS maternity units and poor training a risk to safety, MPs told
Midwives are being forced to pay for their own training, committee hears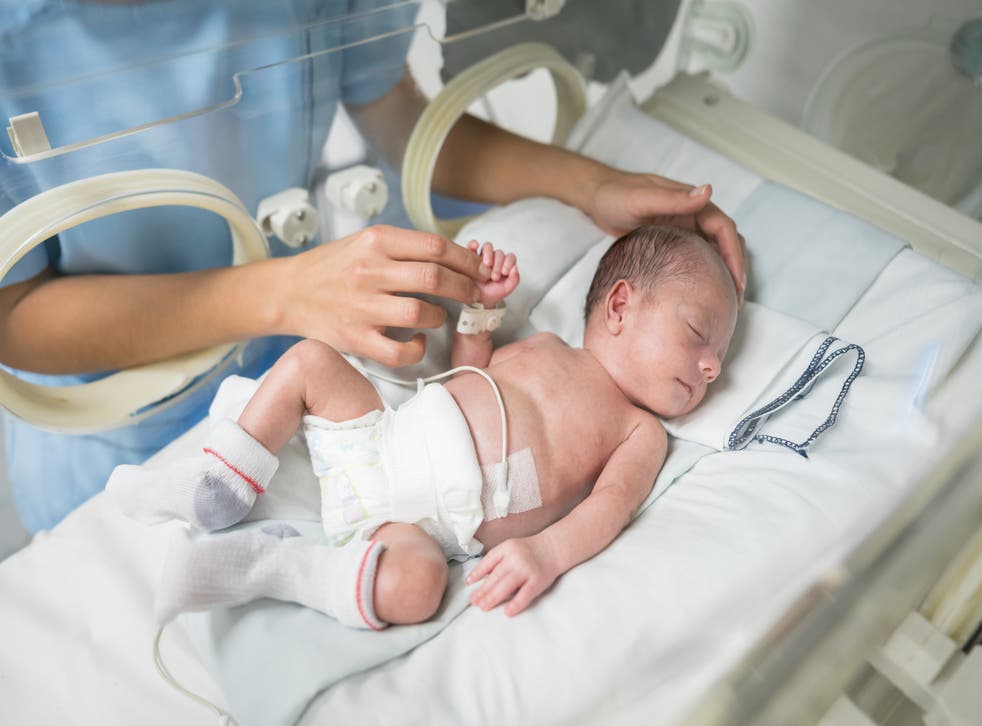 Doctors and midwives working in maternity services face higher levels of bullying than any other part of the NHS, MPs have been told.
According to the General Medical Council, trainee doctors in maternity services report more than twice the level of bullying seen in the rest of the NHS while the Nursing and Midwifery Council said midwives were also more likely to be bullied.
MPs on the Commons health select committee heard that the culture in some maternity units was a major barrier to improving safety and tackling poor care.
In an evidence session as part of an ongoing inquiry into maternity care, MPs were also warned the lack of properly funded training was forcing some midwives to pay out of their own pocket.
The inquiry by the committee was launched last year after repeated maternity scandals at the Shrewsbury and Telford Hospitals Trust and East Kent Hospitals University Trust.
Giving evidence to the committee, Charlie Massey, chief executive of the General Medical Council said: "We do see in our data some quite troubling data around bullying.
"If you are an obstetrics or gynaecology trainee, we see in our national training survey each year that some 14 per cent report that they have experienced bullying – and that's against an average for all trainees of 6 per cent. You see more than double the rate of bullying in obstetrics and gynaecology than you do elsewhere."
He told MPs that another recently conducted survey among middle-grade doctors found that 40 per cent had experienced bullying in this area, compared to 30 per cent generally for this type of doctor.
"There is definitely something worrying going on in relation to bullying. It's something where I think the causes of that are quite complex. A lot of the work we have done over the last few years has pointed to workplace culture being a real driver for that."
Andrea Sutcliffe, the chief executive of the Nursing and Midwifery Council, added: "We also see that student midwives are more likely to experience or witness bullying behaviours."
She warned that midwives and nurses were also afraid to speak up if they made a mistake because of a fear they would get into trouble.
"Blame culture does exist, and it's harmful. It's harmful because people feel that they're not able to speak up, they don't learn from things that go wrong, they don't listen to women and their families, and failures continue to happen, and system failures are potentially endemic, if that's not addressed," she said.
The committee is examining training issues and heard evidence from the charity Baby Lifeline, who joined with The Independent in 2019 to campaign for the reinstatement of a national maternity safety training fund.
Head of research and development at Baby Lifeline said there was a need for better training on safety to help reduce errors and save lives.
She said research by the charity had shown fewer than 8 per cent of NHS trusts were actually providing necessary training on saving babies' lives as set out by NHS England.
She said: "We have to make sure that the training we provide is meaningful and impactful. Fewer than 9 per cent of trusts told us that training was properly assessed."
Assessment needs to be better in terms of knowledge, confidence and competence. We also need to look at the data – hospitals that do well identify where they need to improve, implement change, and then assess whether there has been a positive impact.
"The core curriculum is essential in reaching the level of standardisation that we need, but we have to make sure that the funding is there. We still have people who are attending training on their annual leave and self-funding – that's not a valued workforce."
Concerns over the current maternity workforce were also raised with MPs.
Jo Mountfield, vice president for workforce and professionalism at the Royal College of Obstetricians and Gynaecologists, said that a survey in 2018 found that nine out of 10 trainees reported gaps in the rota at every level.
"So we have got a significant shortfall in the number of doctors that we need to run our service safely," she told MPs.
Under pressure to improve maternity services training the government announced more than £9m for pilot work on monitoring fetal heart rates and earlier this month announced a £500,000 fund would be spent specifically on leadership training to help senior midwives tackle poor cultures.
Register for free to continue reading
Registration is a free and easy way to support our truly independent journalism
By registering, you will also enjoy limited access to Premium articles, exclusive newsletters, commenting, and virtual events with our leading journalists
Already have an account? sign in
Register for free to continue reading
Registration is a free and easy way to support our truly independent journalism
By registering, you will also enjoy limited access to Premium articles, exclusive newsletters, commenting, and virtual events with our leading journalists
Already have an account? sign in
Join our new commenting forum
Join thought-provoking conversations, follow other Independent readers and see their replies