Measles epidemic in Europe hits record high, World Health Organisation warns
More than 41,000 cases have been reported in the first six months of the year, with 23,000 in Ukraine alone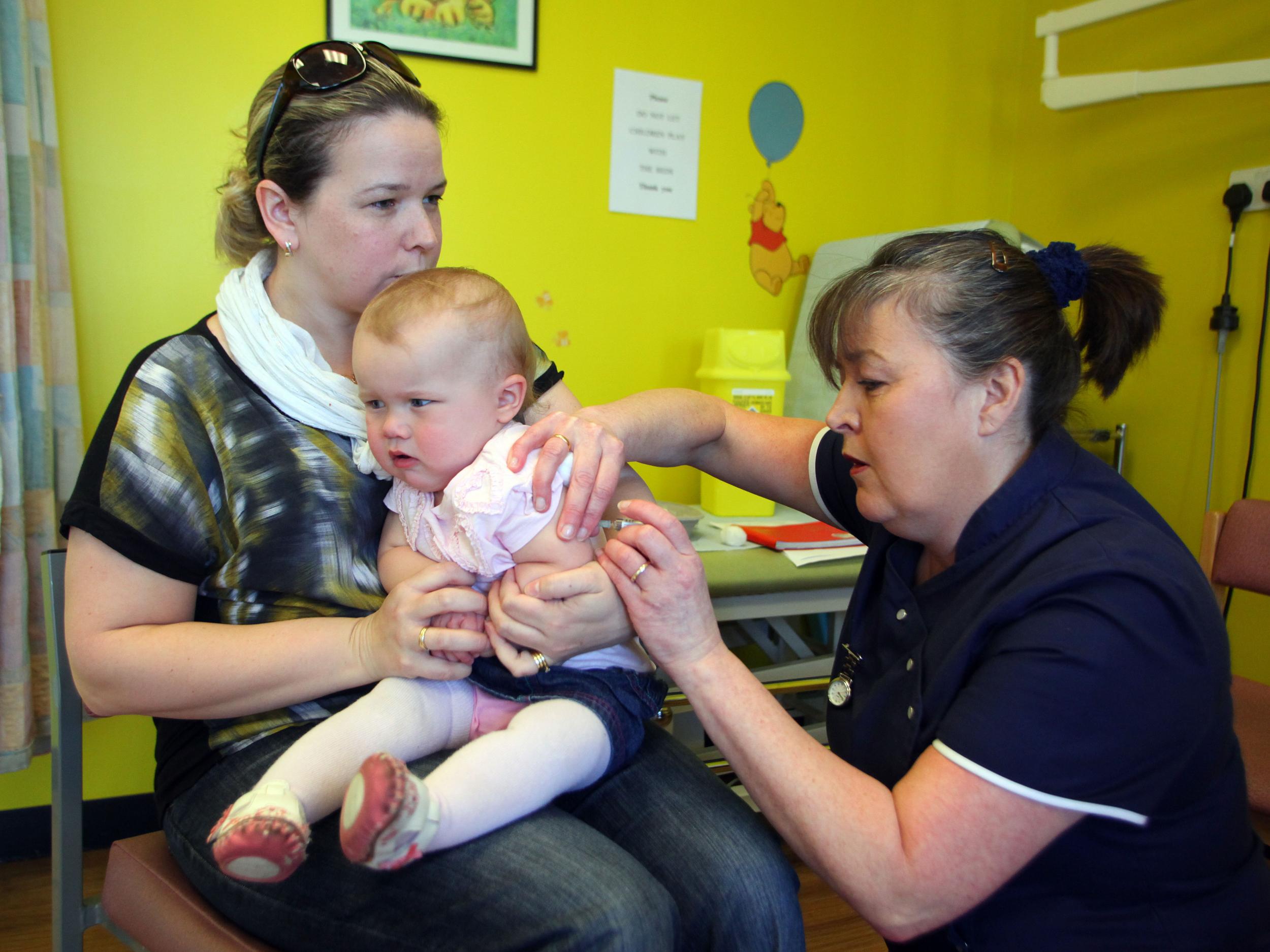 The measles epidemic sweeping Europe has reached an eight-year high, with more than 41,000 cases reported in the first six months of the year, the World Health Organisation (WHO) has warned.
This far-exceeds the end of year totals from every other year this decade and at least 37 people are believed to have died from the disease, which can be almost entirely prevented with vaccination.
Seven countries, including France, Italy and Greece have had more than 1,000 infections this year and all have reported at least one death.
Ukraine has reported the largest number of cases with more than 23,000 children and adults infected, although Serbia has seen 14 measles-related deaths, the highest in Europe.
"Following the decade's lowest number of cases, in 2016, we are seeing a dramatic increase in infections and extended outbreaks," says Dr Zsuzsanna Jakab, WHO regional director for Europe.
Dr Jakab said all countries should immediately launch efforts to detect and quarantine infections, adding: "Good health for all starts with immunisation, and as long as this disease is not eliminated we are failing to live up to our Sustainable Development Goal commitments."
In England, 828 cases have been confirmed up to 13 August, more than three times higher than the 2017 total.
After the WHO warning, Public Health England says anyone who hasn't completed both doses of their measles, mumps and rubella (MMR) vaccination should contact their GP to ensure they're protected.
Since 2010 the highest number of cases reported in a single year in Europe was 33,197, in 2011, while 2016 saw the lowest number of cases with 5,273.
Most cases in England are being seen in teenagers and young adults, the group born at the turn of the millennium when anti-vaccination fears exploded into the mainstream after now-retracted paper from disgraced physician Andrew Wakefield claimed it causes autism.
Andrew Wakefield defends his decision to spread his anti-vaccination message in America
People travelling to Europe this summer, particularly for festivals where there will be lots of people in close contact, are at most risk.
"This partial setback demonstrates that every person who is not immune remains vulnerable no matter where they live, and every country must keep pushing to increase coverage and close immunity gaps, even after achieving interrupted or eliminated status," said Dr Nedret Emiroglu, director of the WHO's European Division of Health Emergencies and Communicable Diseases.
Public Health England head of immunisation, Dr Mary Ramsay, said: "We would encourage people to ensure they are up to date with their MMR vaccine before travelling to countries with ongoing measles outbreaks, heading to large gatherings such as festivals, or before starting university."
Join our commenting forum
Join thought-provoking conversations, follow other Independent readers and see their replies