Quarter of men with penis cancer are not getting recommended surgery, warns international study
Although it is the best treatment, partial amputation and total removal seen as "worse than cure", say cancer experts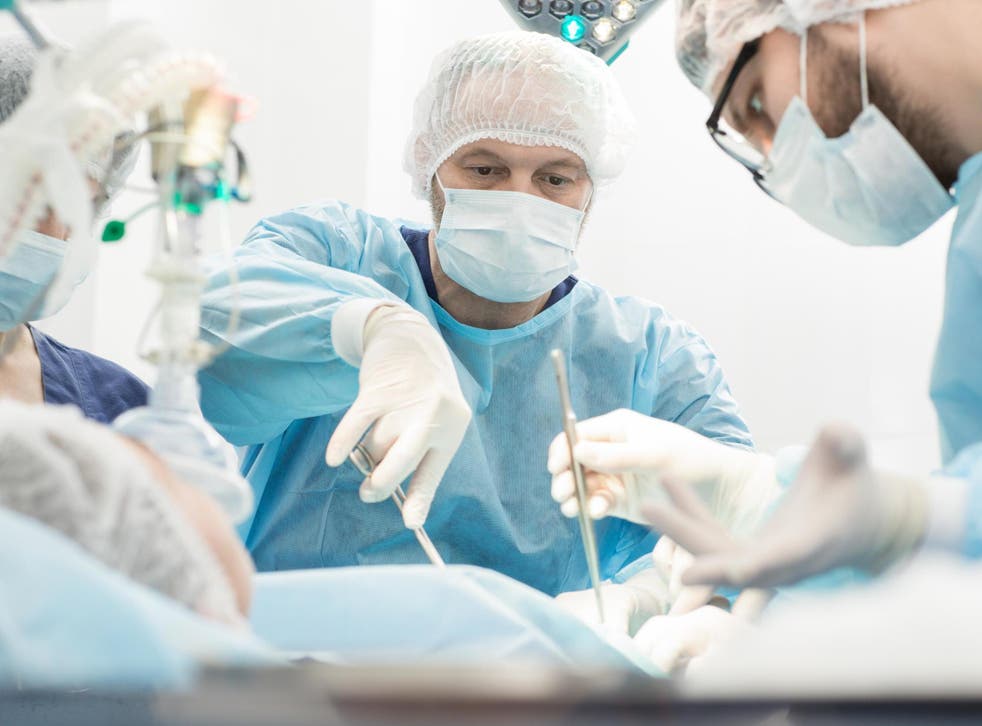 Around a quarter of men with penis cancer are not receiving the recommended treatment which would typically see part or all of the organ amputated, an international study has found.
Although it would give them the best chance of survival as surgical procedures are most likely to offer a total cure, they are often perceived as "worse than the disease", according to the American Cancer Society.
Of the 25 per cent who did not undergo some form of amputation, around one in six cases was down to the patient's refusal, the team of researchers from the US and Europe found.
The most recommended treatments were partial penile amputation (48 per cent), excision of the tumour (22.8 per cent) or a total emasculation (13.4 per cent), where the entire penis is removed.
"We found that most patients were treated in accordance with the gold-standard European Association of Urologists (EAU) recommendations, but around 25 per cent of patients had not received appropriate treatment," Dr Luca Cindolo, a urologist from Chieti, Italy and the lead author of the study which will be presented at the EAU's Congress this week.
"From our work, we see that around twice as many patients survive if they have been treated according to recommended guidelines. We often find that patients don't want to be treated, or that the patients' carers are unwilling to take the decision to treat".
Dr Cindolo added that in the majority of cases (52 per cent) doctors did not offer the recommended treatment, because "too many are unfamiliar with treating this rare but devastating cancer".
Health news in pictures

Show all 40
Penis cancers are rare, affecting around one man in every 100,000.
The UK has around 640 diagnoses a year, while in the US there are around 2,300 cases, but the disease is becoming more common as people live longer and diagnosis rates have increased by as much as 25 per cent in the last 30 years.
Dr Cindolo's and her fellow researchers analysed patient data from 12 treatment centres in the US, Brazil, Italy, Spain and Hungary, identifying 425 patients.
They found particular problems in countries that did not centralise treatment for the rare diseases into specialist centres.
"We often find that patients with rare cancers get short-changed because the cancer is so seldom encountered by doctors," said Dr Vijay Sangar, director of surgery at the Christie cancer hospital in Manchester.
Dr Sangar was not involved in this study, and said a system like the UK's where treatment for penis cancer is offered at ten specialist sites around the country.
"In some countries such as Hungary, Spain, and Italy, these rare urological cancers are still treated locally, which may reflect the lower survival rates," Dr Sangar added. "Generally, the more penile cancer a team sees the better they become at managing the disease."
Register for free to continue reading
Registration is a free and easy way to support our truly independent journalism
By registering, you will also enjoy limited access to Premium articles, exclusive newsletters, commenting, and virtual events with our leading journalists
Already have an account? sign in
Register for free to continue reading
Registration is a free and easy way to support our truly independent journalism
By registering, you will also enjoy limited access to Premium articles, exclusive newsletters, commenting, and virtual events with our leading journalists
Already have an account? sign in
Join our new commenting forum
Join thought-provoking conversations, follow other Independent readers and see their replies