Menopausal women wrongly prescribed antidepressants which make their symptoms worse, warn experts
'They are not mentally ill, antidepressants are not appropriate. Once they have the label, it doesn't help them,' says expert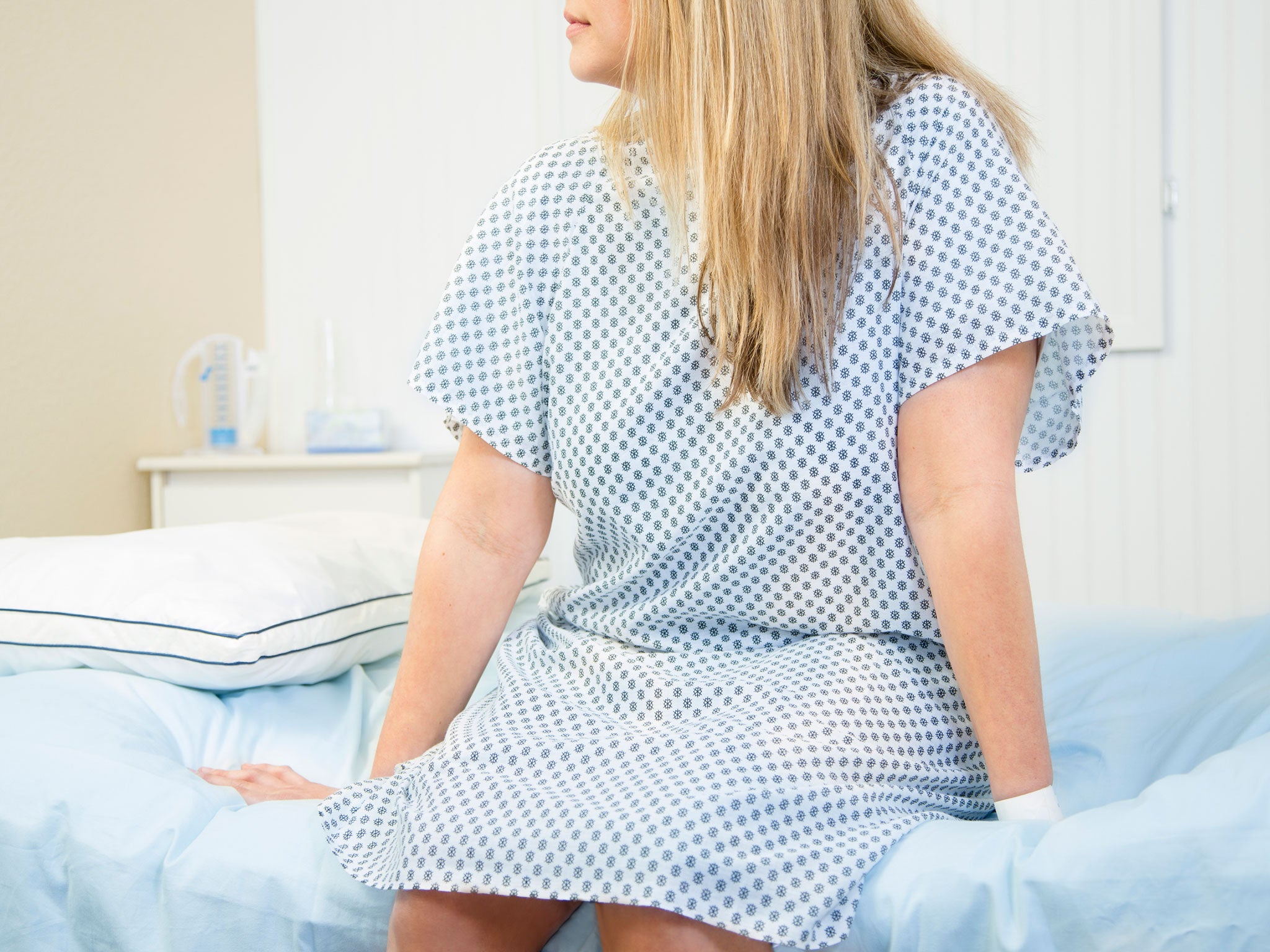 Women going through the menopause are being wrongly prescribed antidepressants which are making their symptoms worse and destroying their confidence, experts have warned.
New research has found over a third of women going to their GP with symptoms of the menopause are being offered antidepressants. Some 80 per cent of those women said they felt antidepressants were an "inappropriate" treatment for the symptoms they are suffering.
The majority of the 3.4 million women between 50 and 64 in the UK will be experiencing symptoms of the menopause.
These include heart palpitations, hot flushes, night sweats, insomnia, headaches, vaginal dryness and pain, a reduced sex drive, recurrent urinary tract infections – as well as anxiety, mood changes, feelings of sadness, difficulty concentrating and issues with memory.
The What Women Want at Menopause survey of 1,101 women aged between 42 and 55 in the UK found women are more and more hesitant to approach their doctor due to concerns they will not get appropriate support.
Some 84 per cent say their doctor didn't sufficiently answer their questions, while just three in ten women were satisfied with the help they got from their GP.
Almost 40 per cent of women said they did not approach their doctor for help to treat menopause symptoms. Nine out of ten women in early stages of menopause were found to be keen to be given the option of a natural alternative to hormone replacement therapy (HRT) which replaces the oestrogen that the body stops producing during menopause.
Maryon Stewart, a women's health expert who conducted the poll, said the issue of menopausal women being inappropriately prescribed antidepressants was "worrying on a number of levels" and "quite frankly insulting".
She added: "It is not a solution, it is not going to help their self-esteem or their relationships. In some cases, it can make them feel worse. We are constantly inundated with women who are suffering unbelievably who are not getting any effective help.
"They are not mentally ill, antidepressants are not appropriate. Once they have the label, it doesn't help them. Some of the women tell me they feel worse on the antidepressants, some say they don't have much of an effect. Studies show that for menopause that antidepressants aren't that effective.
"Every single week of my life, I am approached by women going through menopause who are suicidal as a result. Women get to mid-life and feel like a shadow of their former selves and feel like their life is over. One woman who is currently suicidal has once again been prescribed antidepressants which are not doing anything. Doctors are not given enough help and advice themselves around the menopause. By their own admission, they are lacking education so therefore they can't help the women. The doctors are not educated enough to dig a bit."
Ms Stewart, who specialises in the menopause and hormonal health overall, said she had recently spoken to a GP who admitted to not "having a clue" about how to help women going through the menopause.
She said she thought the current HRT shortage could potentially be compounding the problem of doctors dishing out antidepressants.
"If doctors can't give HRT due to the shortage and it was previously in their tool bag for dealing with the menopause, they will be looking for other things to offer," Ms Stewart added.
HRT medication has become increasingly difficult to get hold of since the end of last year, when supply issues that started in China forced some manufacturers to stop producing HRT patches. This led to increased demand for alternatives which subsequently then also became scarce.
A survey of pharmacists recently discovered most are experiencing shortages of every major variety of medicine. It found 84 per cent were struggling to obtain HRT drugs.
Dr Louise Newson, a GP and menopause specialist, said: "Low oestrogen and testosterone levels in our brains which occur during menopause often leads to symptoms such as low mood, reduced motivation, anxiety and poor sleep. Many women are misdiagnosed with depression. A study recently undertaken of nearly 3000 women by my non-profit Newson Health showed that 66 per cent of these had been inappropriately offered or given antidepressants for the low mood associated with their menopause.
"Menopause guidelines are very clear that antidepressants should not be given first line for low mood associated with the menopause because there is no evidence that they will help. Research has shown that if women are given HRT when they are perimenopausal then this can reduce the incidence of clinical depression developing. Many of the women who take HRT who have been incorrectly given antidepressants in the past find that their depressive symptoms improve to the extent that they can reduce and often stop taking their antidepressants."
Research from Nuffield Health has shown one in four women will experience debilitating symptoms that can last up to 15 years from menopause.
Join our commenting forum
Join thought-provoking conversations, follow other Independent readers and see their replies