Whistleblowers claim children 'seriously harmed' at scandal-hit mental health hospitals
Special report: In an expose of private children's hospitals, workers say inadequate staffing put patients in harm's way. Rebecca Thomas reports
Saturday 28 January 2023 08:44 GMT
Comments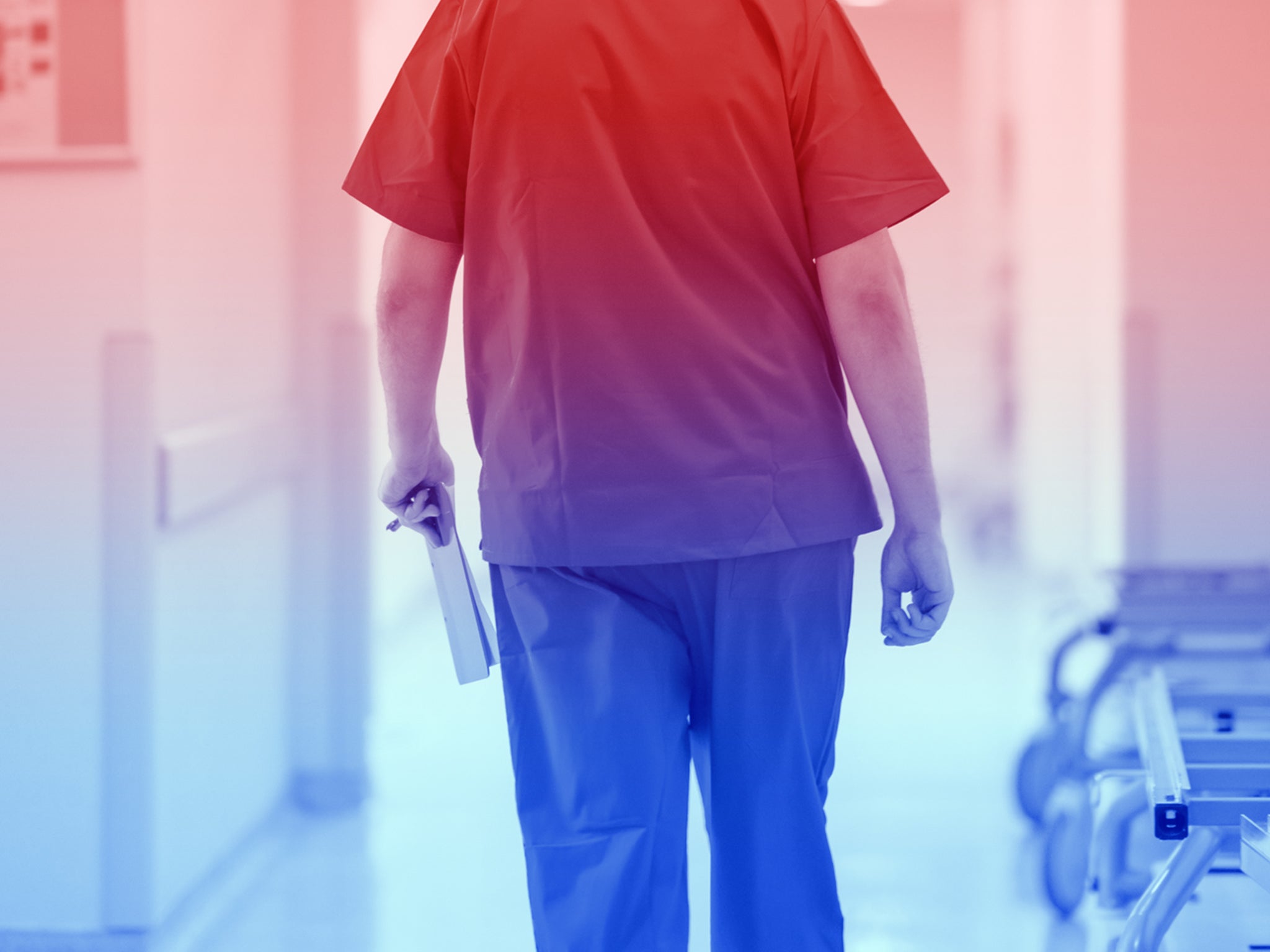 Children came to "significant" harm due to chronically low staffing levels at scandal-hit mental health hospitals, whistleblowers have said.
In a third exposé into allegations of poor care at private hospitals run by The Huntercombe Group, former employees have claimed that staffing levels were so low "every day" that patients were neglected, resulting in:
Patients as young as 13 being force-fed while restrained
Left alone to self-harm instead of being supervised
Left to "wet themselves" because staff couldn't supervise toilet visits
One staff member, Rebecca Smith, said she was left in tears after having to restrain and force-feed a patient.
Their accounts come as The Independent can reveal that the organisation is now facing dozens of clinical negligence claims and potential group action.
Have you been impacted by this story? email rebecca.thomas@independent.co.uk
Following a series of investigations by The Independent and Sky News, 50 patients came forward with allegations of "systemic abuse" and poor care, spanning two decades at children's mental health hospitals run by the organisation.
The government has since launched a "rapid review" into inpatient mental health units across the country following this newspaper's reporting.
Police are also investigating the death of a young girl at the provider's Taplow Manor Hospital, in Maidenhead, Berkshire, and the alleged rape of a child involving two staff members. It is understood multiple staff members have raised sexual misconduct allegations against a worker there.
Active Care Group, which now owns The Huntercombe Group hospital, said it was not aware of any current outstanding staff grievances.
Staffing levels low 'every day'
One former staff member, Callam Smith, who worked at Taplow Manor Hospital from June 2019 to February 2022, said while there were good workers there, staffing was low "pretty much every day".
"It wasn't safe just because of the lack of staffing and the training... there were a lot of incidents that could have been avoided. There are a lot of patients who maybe caused significant harm to themselves, which could have been avoided had we had more staff," Mr Smith said.
The care worker said they were so short-staffed that they could not take patients to the toilet, leaving them to "basically wet themselves".
"That's a basic human right to be able to use the toilet and just because we weren't able to provide that it was on our part embarrassing ... it was disgusting, it really is," he said.
Mr Smith resigned from Huntercombe in October 2022 after receiving a written warning for taking an undesignated break.
Rebecca Smith, a support care worker who was employed from May 2021 to November 2021, told The Independent that she became aware of the staffing issues very quickly.
"There wasn't enough staff to respond to incidents when they occurred, and the patients knew this and took advantage of it."
'I left the room and cried'
A majority of the 50 patients who came forward during The Independent's investigation raised allegations of excessive use of restraints by staff.
Patients as young as 13 when they were in the units have come forward with distressing stories of being restrained and force fed.
Ms Smith said: "Something that really stuck out to me in your article was the allegations of excessive force whilst tube feeding patients. I remember the first time in 2021 when I had to help with one of these restraints and I left the room and cried as soon as it finished. It was horrific for me so I can't even imagine what it was like for the patient."
A 2018 Care Quality Commission (CQC) report found "significant lapses" in the governance across The Huntercombe Group which adversely impacted the care across its five children's hospitals. The organisation, under its current owners Active Care Group, is now facing another leadership review by the CQC in March.
One former senior manager, who worked across the hospitals until 2020, told The Independent there was a "lack of oversight" from leaders, which they said led to serious safety issues being missed.
They added: "I don't think they [in Maidenhead] had necessarily adequate staffing or leadership within the hospital
"On one particular ward, they grouped the girls who were being continuously fed through nasogastric tubes in a kind of rota [for forced-feeding]. It was very, very distressing for them, not just for the patients but for the nursing staff as well … there were also very high levels of physical restraint."
The manager suggested that despite concerns being raised, the hospital continued to be commissioned by the NHS to provide care due to an "absolute lack of facilities for young people" with such complex needs.
David McMullen, from the GMB union which represents more than 100 staff at The Huntercombe Group's Taplow Hospital, said not having enough staff to manage patients was the biggest concern, with some who should have four workers assigned to them because of their complex needs, only getting two.
One staff member described working there as "hell", adding they'd "rather go working in retail".
"Every member I've met within there raises concerns, they are of different severity, some are just general staffing concerns, some are more serious allegations. But I don't think anyone is there thinking it's working how it should be," he said.
The CQC has previously raised concerns about staffing levels in multiple reports for Taplow Manor and its Stafford unit, which is still open. The most recent report into Taplow in August 2022, however, said workforce levels were sufficient.
In a statement, Mark Mcghee, partner for Hutcheon Law, said he was representing 20 former patients against The Huntercombe Group, across its three children's hospitals, and was in discussions over four more.
A spokesperson for Active Care Group said: "These unconfirmed accusations undermine the tremendous efforts being made by current employees to support those in their care at Taplow Manor. The hospital treats the most vulnerable young people in the south of the country, taking patients who can no longer be managed by other hospitals or community teams, and who are a risk to themselves or others. The eating disorder ward treats patients who are so unwell they do not recognise their life is in danger.
"These allegations have been made by two junior former members of staff: one of whom was subject to disciplinary action. Neither has worked at the hospital for a year.
"Staffing at Taplow Manor is monitored daily, and the shifts are fully staffed, often with an additional two to three workers on every shift, as well as therapists, doctors, teachers, nurses and ward managers. Any issues raised by colleagues are investigated and action is taken through disciplinary processes and professional bodies as warranted."
The statement added that CQC inspections are unannounced and that the hospitals were "constantly" being visited by the group management team, NHS trusts and NHS England.
Eli Investments Group, which previously owned The Huntercombe Group, said: "We regret that these hospitals and specialist care services, which were owned and independently managed by The Huntercombe Group, failed to meet the expected standards for high-quality care. The Huntercombe Group was sold in March 2021 and the 12 hospitals and specialist care services that were the subject of that sale are now part of the Active Care Group. We wish Active Care Group well in their ongoing operations."
An NHS spokesperson said it continues to monitor the two units through regular site visits and by speaking to current patients following the "shocking allegations".
A Department of Health and Social Care spokesperson said the allegations were "extremely concerning" and since it was made aware of the issues NHS England and local trusts have taken "urgent action" to work with Active Care Group to improve the standard of care.
Join our commenting forum
Join thought-provoking conversations, follow other Independent readers and see their replies