Police investigating 'sexual assault' at scandal-hit children's hospital as watchdog threatens closure
Exclusive: The Huntercombe Group's two hospitals now rated inadequate following revelations of abuse and poor care by The Independent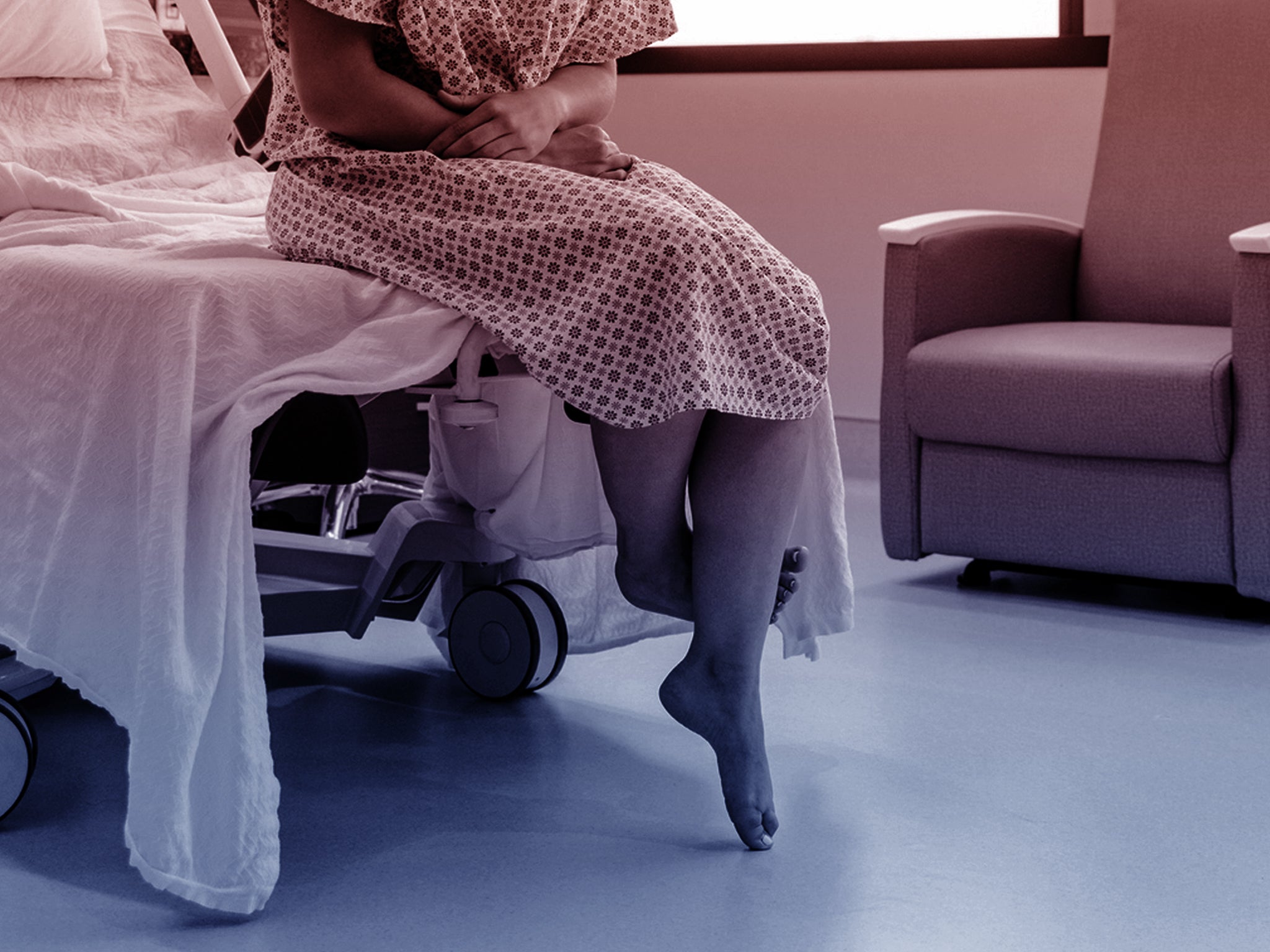 Police are investigating fresh allegations of sexual assault against a child patient by a care worker at a scandal-hit private mental health hospital group.
It is the second time reports have been made about a former Huntercombe Group hospital after two care workers were quizzed over the alleged rape of a child at its Taplow Manor Hospital in Maidenhead last year.
The latest allegations are from a patient at the group's Ivetsy Bank Hospital, in Staffordshire, which was rated as inadequate last week. In a statement, Staffordshire Police confirmed it had received a report of sexual assault and said inquiries were ongoing.
The news comes as the NHS's safety watchdog has threatened to close Taplow Manor after hospital leaders failed to make improvements in care.
The action comes after joint investigations by The Independent and Sky News found the private hospital had put the safety of young mental health patients at risk, with more than 50 patients and staff members alleging "systemic abuse" and poor care.
Last week, the CQC downgraded Ivetsey Bank Hospital's rating from requires improvement to inadequate and raised concerns over "sexual safety" incidents.
The Huntercombe Group was previously forced to shut a hospital after a staff member was jailed for sexual assault and grooming of patients.
Final warning
In a report published on Friday, the CQC rated Taplow Manor Hospital as inadequate and placed the service in "special measures", which means it will undergo increased surveillance.
The regulator warned The Huntercombe Group that it faced losing its licence to provide services there after inspectors raised fresh concerns over the care despite official warnings to improve.
CQC inspectors visited the unit on 13 December after The Independent highlighted claims of overused restraint and patients with eating disorders being injured as they were force-fed food by staff.
Deanna Westwood, the CQC's director of operations in the south, said that while some improvements had been made children there were "still not safe".
She added: "The leadership at Taplow Manor have had more than enough time to implement new strategies and improvements on the service. We have already taken enforcement action which is still in place.
"When we return, if there are no further improvements or we are not satisfied with progress – we will not hesitate to use further action if needed to protect the young people in their care, even if that means removing the registration of the service."
The new concerns include:
"Unfit for purpose" and dirty wards found to be in disrepair
Failures to properly record instances of restraint during force feeds of eating disorder patients
Staff not monitoring patients after giving them tranquillisers
Following The Independent's reports, the CQC said in December that it planned to carry out a review of the leadership at Active Care Group, which took over The Huntercombe Group hospitals in 2021.
The new concerns come despite NHS England and the Department for Health and Social Care's claim in January that they were taking "urgent action" to ensure improvements at the hospitals.
Responding to the latest CQC reports, a spokesperson for NHS England said: "Action plans are in place to ensure improvements are made and these plans will continue to be regularly monitored and reviewed, with further action being explored if more progress is not made."
The DHSC was approached for comment.
A spokesperson for Active Care Group said it was surprised and disappointed that Taplow Manor had been rated as inadequate and said it had made "extensive improvements" to wards, reduced vacancy rates and improved staff training and safeguarding procedures.
It added: "We do not accept this rating as a fair assessment of Taplow Manor. We feel this is a reaction to recent media reports citing unsubstantiated allegations and the rating is disproportionate to the findings and the improvements that have been made."
Active Care Group said it could not comment on the claims of sexual assault reported to Staffordshire Police but said it took all allegations seriously and would cooperate fully with the police.
Join our commenting forum
Join thought-provoking conversations, follow other Independent readers and see their replies