Pregnant women and new mothers 'three times as likely' to suffer poor mental health in pandemic
Over-stretched support services near 'the point of breaking,' says Luciana Berger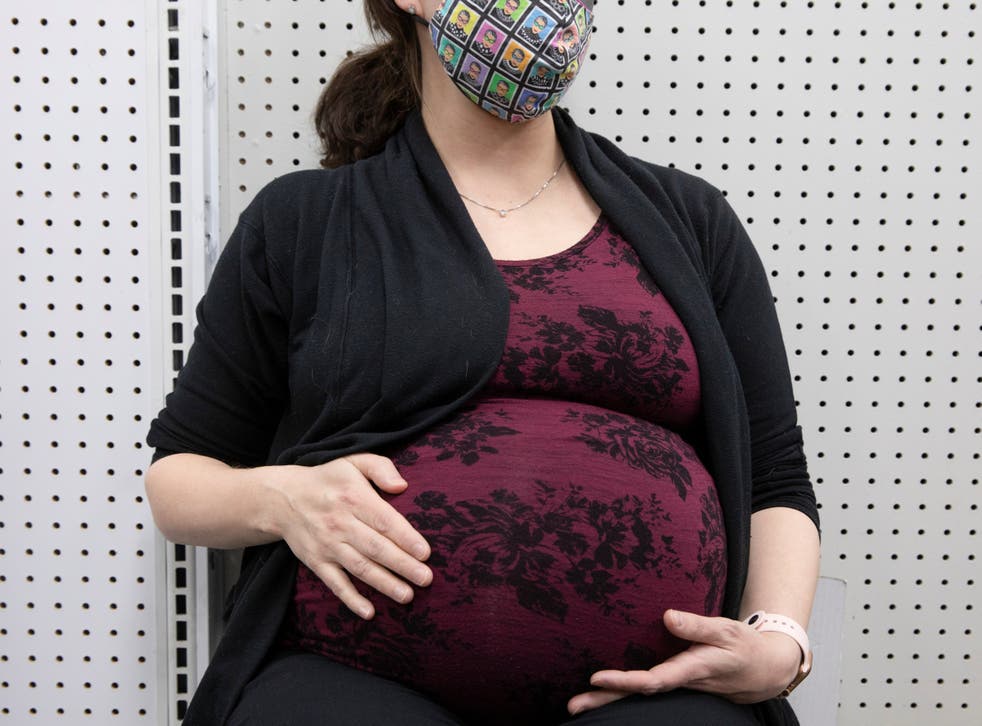 Leer en Español
Pregnant women and new mothers are three times as likely to suffer from poor mental health in the wake of the coronavirus pandemic, according to a new study.
The report, carried out by a coalition of leading maternal mental health organisations, suggested before that the public health crisis up to 20 per cent of women developed a mental illness during pregnancy or within the first year after having a baby.
But in lockdown, six in 10 mothers had substantial concerns around their mental health, according to researchers who polled more than 5,000 pregnant women and parents.
The study warned women were more likely to suffer from anxiety, depression, loneliness and suicidal thoughts during the Covid-19 crisis.
The rise in maternal mental health issues had been triggered by a range of additional stresses including anxiety about being forced to give birth alone without a partner and financial worries linked to being made redundant, the report said.
Rising cases of domestic abuse, bereavement, and fears around contracting the virus or a newborn child catching it were said to have compounded the situation.
Read more
Women also had less support from family members, friends and networks of expectant or new mothers because of the pandemic, researchers said.
Women of colour and women from poorer economic backgrounds have a greater chance of suffering mental health problems while pregnant and after childbirth, the report suggested.
The Maternal Mental Health Alliance is one of the organisations behind the research. Luciana Berger, a former Labour MP who is now chair of the group, said: "Today's report should serve as an ear-splitting warning siren about the dangers to women's maternal mental health and potential risks to the wellbeing of their babies.
"The pandemic has placed additional challenges on new and expectant mums getting the care and support they need, taking many already-stretched services to the point of breaking."
Sarah Hughes, chief executive of the Centre for Mental Health, which was also involved, said: "The Covid-19 pandemic has been a mental health challenge across society, but it has not affected everyone equally.
"It has placed special pressure on women during pregnancy and after they've given birth. And it has made inequalities that were always there in plain sight even more pronounced.
"We need to take this opportunity to review and reframe what support women should expect for their mental health during the perinatal period, and to make sure that we prepare for any future crisis to avoid another loss of support at a crucial time in people's lives."
UK news in pictures

Show all 50
The Maternal Mental Health Alliance, which is a network of more than 100 national organisations, has urged the government to plug what it called the patchy provision of specialist maternal mental health support, arguing many voluntary and community services would not survive without "sustained funding".
The research comes after a poll by campaign group Make Birth Better, shared exclusively with The Independent last autumn, found almost half of pregnant women who were dependant on support from a specialist mental health midwife said that help had stopped.
Nadine Dorries, minister for mental health and maternity safety, said she was "acutely aware" of the challenges new and expectant mothers had faced over the last year and "committed to ensuring support is there for those who need it".
"Throughout the pandemic, mental health has remained a priority and services, including specialist perinatal mental health services, which now exist in every area of England have remained open, often adapting to provide digital and remote support.
"We have also given over £10m in funding to national and local mental health charities to support those affected.
"From April 2020, there has also been a requirement for GPs to offer a six- to eight-week maternal postnatal health check, including a review of the mother's wellbeing for new mothers as an additional appointment to that for the baby."
An NHS spokeswoman said "it is vital that people continue to come forward for help if they need it", adding that GPs and midwives can refer people to specialist help, as well as to NHS crisis helplines.
Join our new commenting forum
Join thought-provoking conversations, follow other Independent readers and see their replies